Russia Fears Prompt Poland To Acquire 104 Military Radars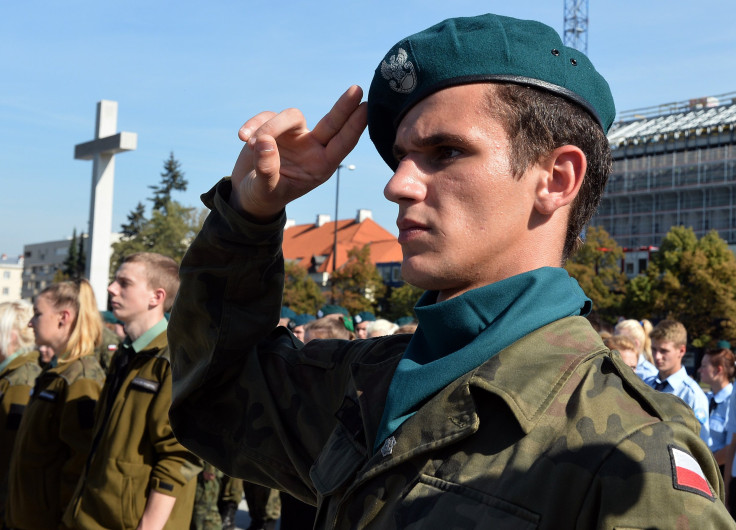 Amid continued tensions over Russia's involvement in the conflict in eastern Ukraine, Poland's defense ministry has put forth a tender to acquire 104 new reconnaissance radars, Defense News reported. Poland's announcement late Wednesday comes the same day as reports revealed that Russia was constructing a second large military base near its border with Ukraine.
Five companies were expected to bid on the military equipment by Oct. 21 and the equipment was expected to be delivered by 2023. The Polish military plans to use the radars to increase its surveillance capabilities. The radars only need two troops to operate them.
The radar purchase comes as part of Poland's military modernization program slated to end around 2022. Defense News estimated the cost of Poland's military upgrade at $36.9 billion.
Poland and Sweden signed a military cooperation agreement last week over Russia's increased military activity in the Baltic Sea. "Once a sea of peace, the Baltic has become a sea of danger," said Polish Defense Minister Tomasz Siemoniak. Sweden had already signed military agreements with Denmark and Finland as Russia's actions continue to reverberate across the region.
Although Russia continues to deny any direct involvement in the conflict in Ukraine, Russia was planning to build a second large military base to house 5,000 soldiers near its border with Ukraine, Reuters reported Wednesday. Earlier in September, Reuters reported that Russia was constructing another base near Ukraine's border to house 3,500 soldiers. According to a government tender, the first phase of construction on the base housing fewer soldiers was expected to be finished by April 2016.
The conflict in eastern Ukraine began in 2014 pitting government forces against so-called separatists backed by Russia. The war has devastated the eastern industrial region known as Donbass. Almost 8,000 people have died and 1.4 million people have been displaced by the conflict, according to the United Nations.
© Copyright IBTimes 2022. All rights reserved.
FOLLOW MORE IBT NEWS ON THE BELOW CHANNELS