Amid Russia Tensions, Finland Calls Up 18,000 Reservists For Military Training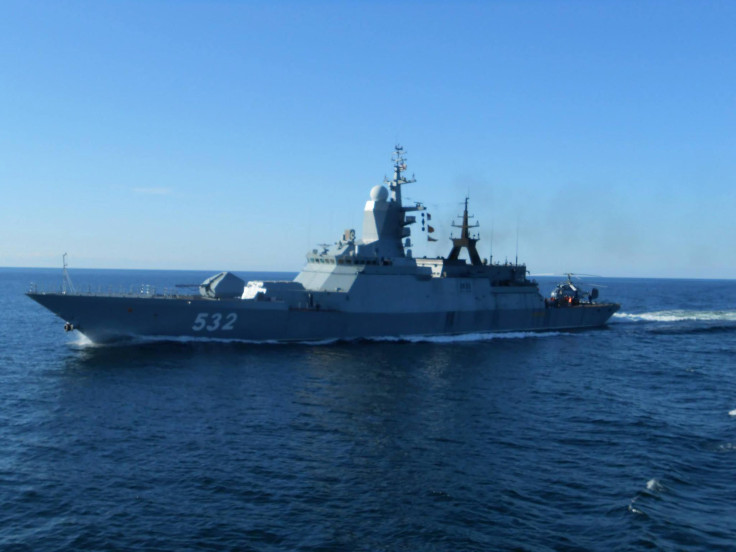 Finland has tripled the number of reservists called up for refresher training courses, from 6,000 last year to 18,000 this year, a senior official said Friday. The move comes amid growing tensions between Moscow and Helsinki. Finland shares a 1,340-kilometre, or 830 mile, border with Russia.
Assistant chief of staff Hannu Hypponen said the military increase was planned three years ago. "For the past three years the armed forces had an obligation to make savings. ... Now the number of refreshers has been put back to the level where it was in 2010," Hypponen told AFP. "Around 2,400 employees were let go, allowing savings in staff expenses so that assets can be allocated for operational activities such as refresher courses."
Still, Finland, which is not a member of NATO, has made strides in recent months to align with its Nordic neighbors as Russia has stepped up military activity in the Baltic Sea. NATO and European leaders have also accused Moscow of supporting pro-Russian rebels fighting Kiev in Ukraine. In May, CNBC poised the question: "Is Finland really getting ready for war with Russia?"
"Stepping up the readiness of the armed forces is linked to the situation in Ukraine," Hypponen said this week.
Finland's Armed Forces Command announced last month it would create rapid reaction units to strengthen operational readiness and Finland's overall defense capabilities against rising concerns over Russia's military intervention in Ukraine. The units were to be deployed to military districts close to Finland's border with Russia.
"The deployment of troops is our touchstone. Both the Air Force and Navy have a rapid-response capability, and this is the challenge that the Army now has," Defense Minister Jussi Niinistö said at the time, according to DefenseNews.
The defense ministers of Nordic nations Sweden, Norway, Finland, Denmark and Iceland warned in April that Northern Europe must prepare for a possible conflict with Russia. "Russia's leaders have shown that they are prepared to make practical and effective use of military means in order to reach their political goals, even when this involves violating principles of international law," the ministers wrote in a joint statement in Norwegian newspaper Aftenposten, Reuters reported.
Finland has a standing strength of 16,000 troops. Its conscript-centered armed forces can mobilize up to 230,000 combat troops and service personnel within one to four weeks. Military service is compulsory for adult males in Finland. Service generally lasts between 165 and 347 days. Reservists can be called up for refresher courses lasting five to seven days on average. Finland's defense budget in 2015 was set at $2.9 billion.
© Copyright IBTimes 2023. All rights reserved.