Amid Russia Tensions, NATO Preps For Massive Military Drill In Spain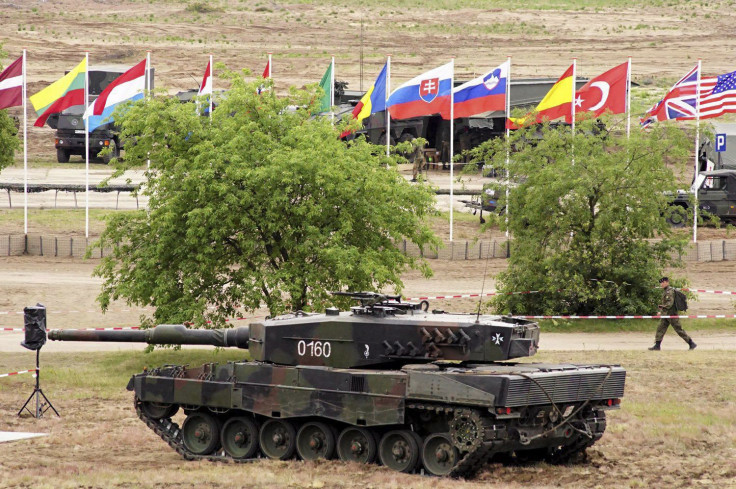 Ahead of a massive military exercise, NATO is building a tent city in Zaragoza, Spain, to house the more than 650 people who will command the tens of thousands of participants taking part in the drills. The alliance said in a press release Tuesday soldiers were working 14-hour days through harsh winds and high temperatures to meet a tight deadline.
Exercise Trident Juncture 2015 is planned for the last week of September and is the largest joint exercise in more than 10 years, according to pro-Russia news outlet Sputnik News. The exercise, called by NATO the "most ambitious" in its "modern history," will feature some 36,000 personnel from more than 30 nations. About 120 soldiers from Austria, Germany and the United States are working to put up the tent city, which has proven to be more of a hassle than expected.
"Plans for exact positioning of every single tent, container and facility in the camp were drafted a year ago and approved in December 2014," said Royal Navy Lt. Philip Morrison, commander of the Exercise Support Group, which was tasked with getting the tents set up. "What was easy on paper though, turns out to be a real challenge here: particularly as temperatures are often over 32 degrees Celsius [89.6 degrees Fahrenheit], gusty winds turn each part of the tent into a yacht-sail, and sustained long working hours combine to present a real challenge."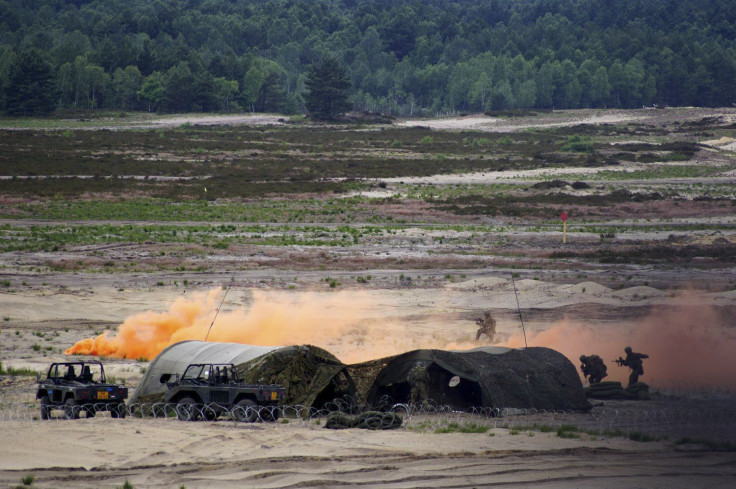 Other locations in Spain, as well as Italy and Portugal, are preparing for the exercise by working on the construction of roads and buildings. Meanwhile, tensions between NATO and Russia have grown, with both sides participating in a number of large-scale military drills in recent months.
Western leaders have long-suggested Russia has played a role in the conflict in eastern Ukraine between pro-Russia separatists and the Ukrainian government that has killed at least 6,400 people. The Kremlin has repeatedly denied any direct involvement.
While NATO prepared for Exercise Trident Juncture 2015, military personnel in Russia's air defense and anti-missile units in Moscow were placed on full alert Tuesday as a part of a training exercise scheduled to last into September, according to Russian state news outlet Tass. A report last week from the European Leadership Network said increasingly large military drills from NATO and Russia suggest the two are preparing for a possible conflict. The report also found the ramping up war games could also make conflict more likely.
© Copyright IBTimes 2022. All rights reserved.
FOLLOW MORE IBT NEWS ON THE BELOW CHANNELS