Amid Uncertainty Of Paris Climate Talks, Alternative Energy Startups Such As Joule Unlimited Struggle To Attract Investors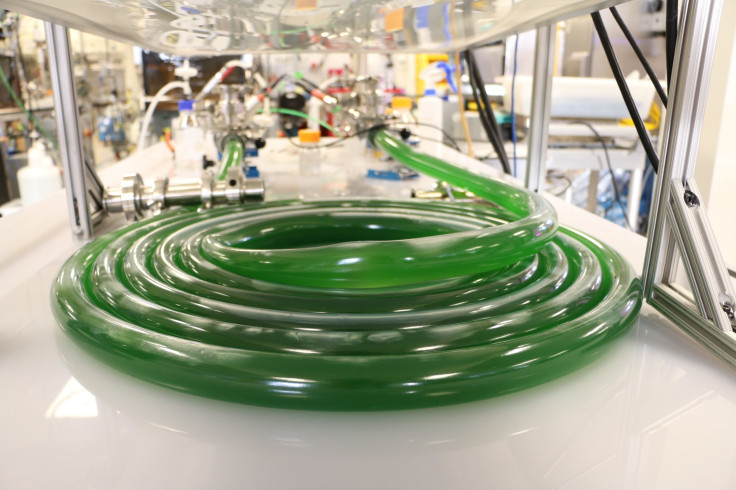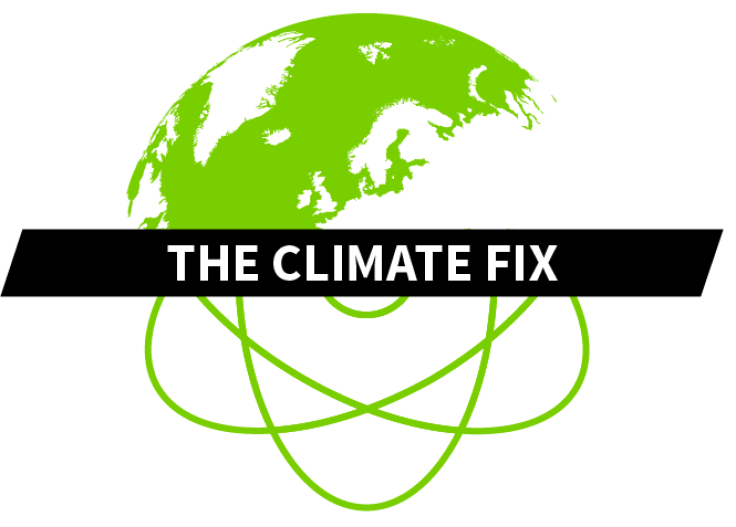 Plastic tubes filled with green-tinted microbes stretch over an acre at Joule Unlimited's desert facility in Hobbs, New Mexico. Inside the tubes, the microbes and a mix of carbon dioxide, brackish water and blazing sunlight combine to produce a potentially game-changing energy solution -- fuels that can power automobiles and airplanes without most of the greenhouse gas emissions that spew from today's tailpipes.
Joule is among a small number of startups working to develop advanced biofuels, ones designed to replace the petroleum-based gasoline, diesel and jet fuel in existing engines. Joule's executives say they're striving to build more than a single successful company: They envision a world in which all vehicles run on, rather than produce, carbon dioxide emissions.
"Joule is a means to an end, to enable carbon-neutral mobility," said Noubar Afeyan, chairman and co-founder of Joule and the CEO of Flagship Ventures, Joule's largest investor. "Once people start realizing this is doable, I'd expect a whole industry to emerge that comes up with even better ways of doing these things."
Energy experts say these kinds of breakthrough technologies are essential for tackling climate change. At the ongoing United Nations climate summit in Paris, diplomats and business leaders have called repeatedly for shifting the world's energy systems away from oil, coal and natural gas and toward low- to zero-carbon alternatives. Yet cutting-edge technologies are facing a critical time. Despite their promise to curb carbon emissions, startups like Joule have struggled to attract the massive levels of funding they need to reach commercial scale and compete with cheaper fossil fuels.
Afeyan said Joule was born in 2007 out of a basic quest to prove that carbon dioxide, the most prevalent greenhouse gas in the atmosphere, could be turned into something useful. At Venture Labs, the research arm of Flagship Ventures in Cambridge, Massachusetts, scientists spent more than a year testing dozens of approaches before landing on the genetically engineered microbes, called cyanobacteria.
The carbon dioxide supplies come from waste biomass, including plant stalks and forest debris, but could also include the carbon emissions from coal-fired power plants or oil-and-gas drilling sites. Tom Jensen, Joule's executive vice president and head of corporate development, described the technology as "reverse combustion": The fuels absorb carbon, keeping it out of the atmosphere, rather than burning carbon and producing harmful emissions.
In the U.S., the transportation sector accounts for roughly 27 percent of the country's total greenhouse gas emissions, making it the second-largest source of emissions behind the electricity sector, Environmental Protection Agency data show.
Joule, based in Bedford, Massachusetts, has raised more than $200 million so far from Flagship and other private investors to turn its carbon-based fuels into a commercially viable product. The company plans to expand its demonstration facility in New Mexico into a full-fledged commercial plant by the end of the decade -- a project that will likely cost hundreds of millions of dollars and take several years to build.
Joule Unltd Technologies Inc. | FindTheCompany
But Joule, like most of its competitors in advanced biofuels, is facing a particularly brutal climate for investment. An initial explosion of interest in cutting-edge fuel and power projects has withered over the last decades amid a string of development delays and cost overruns, which coincided with waning political interest in tackling climate change and a drop in conventional-energy prices.
"It's really hard for next-generation biofuels to scale up. Investors have no appetite for risk," said Claire Curry, a senior transportation analyst at Bloomberg New Energy Finance in New York. "Next-generation fuels have not shown them any good returns, and bad returns, like Kior, have not helped."
Kior was a high-profile biofuel outfit backed by billionaire venture capitalist Vinod Khosla. The Texas company built a $213 million commercial-scale "cellulosic" ethanol facility in 2012 in Columbus, Mississippi. But the plant lost money on every gallon of clean fuel it produced. In November 2014, Kior filed for bankruptcy, with losses of nearly $630 million on just $2.25 million in revenue, according to court papers.
Other biofuels producers, such as Algenol and Solazyme, have pivoted away from renewable fuels for the time being, instead using their technologies to make more profitable products like petroleum-free chemicals and plastics.
The recent plunge in oil prices has further eroded investor interest in alternative fuels. Brent crude, the global benchmark, plunged from a high of $110 a barrel in June 2014 to around $40 a barrel this week, a near seven-year low. A surge in global crude production, combined with tepid demand, has left the world with an oversupply of as much as 2 million barrels a day this year. Joule said it aims to make its fuels competitive with $50-a-barrel oil, but that depends on it ramping up production and global oil prices surging above current levels.

Adding to investor wariness is the uncertainty surrounding the Paris climate talks, Joule's Afeyan said. Leaders from nearly 200 nations are expected to reach a deal this weekend to cut emissions. Yet the scale and speed at which countries will fight climate change is still under negotiation. While some diplomats and business leaders have called for a global price on carbon dioxide emissions -- which would make it more expensive to burn fossil fuels and would benefit clean technologies -- the policy for now seems off the table in Paris.
"It's putting people in a bit of a wait-and-see mode," Afeyan said. "For a company that is still in development and not getting any revenue, wait-and-see is not what we're looking for. We're looking for real action and real support."
To help Joule survive its next phase, the company in November merged with the biofuels producer Red Rock, which is also backed by Flagship Ventures.
Unlike Joule with its microbes and carbon dioxide, Red Rock uses waste biomass from forests and sawmills to produce a "synthesis gas," which is transformed into jet and diesel fuels. Red Rock is slated to start building its first commercial refinery in Lakeview, Oregon, in early 2016. The facility, which will produce 15 million gallons of fuel a year, is backed by a $70 million grant from the U.S. energy and agriculture departments and the U.S. Navy. Southwest Airlines and FedEx have signed offtake agreements to purchase the first batches of biofuel.
For Flagship, the Joule-Red Rock merger is a bid to combine Red Rock's near-term financial gains with the future promise of Joule's carbon-to-fuel technology. As part of the deal, Joule's CEO, Serge Tchuruk, stepped down from the position. Brian Baynes, a board member of both Joule and Red Rock and a partner at Flagship ventures, will serve as president and CEO of the combined companies.
"It's a short-term solution to part of the problem [of climate change] that really enables a long-term solution to the entire problem," Afeyan said of the merger. "I hope in the Paris meetings and related discussions there will be a renewed attention and financing of these kinds of out-of-the-box solutions."
© Copyright IBTimes 2023. All rights reserved.
FOLLOW MORE IBT NEWS ON THE BELOW CHANNELS