Amir Hekmati, Former US Marine Held In Iran, Starts Hunger Strike; Family Releases Open Letter To Obama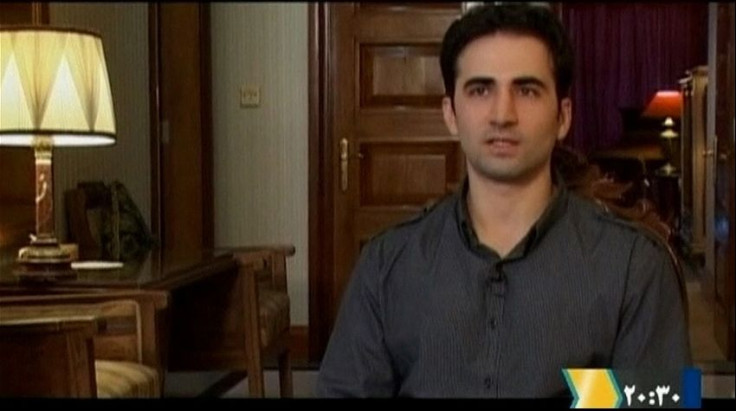 Amir Hekmati, a former U.S. Marine, who is imprisoned in Iran for more than three years for allegedly spying for the CIA, has begun a hunger strike, his family said Tuesday, without mentioning when he started the strike, according to media reports. The family also released an open letter he had written to President Barack Obama asking "not to forget me" as the two countries continue talks over Iran's proposed nuclear program.
In the letter, the 31-year-old from Flint, Michigan, reportedly said that he is "deeply concerned" that his detention has become somehow linked to the "delicate" nature of nuclear negotiations with Iran. Negotiations between Iran and the group of six big powers, including the U.S., began Tuesday in Geneva after being extended twice. The negotiations are now reportedly facing a July deadline.
"It is my hope that after reading this letter you, or anyone who may see this, will help end the nightmare I have been living," the letter reads, according to The Associated Press. "Every day, I wake hoping that there is news of my release. Every night, I go to sleep disappointed to mark another day that I am still behind these prison walls, away from my family, friends and meaningful human contact. Away from my father who is gravely ill. There is no end in sight.
"I understand that there will be additional dialogue this week on the nuclear subject. I ask that you make it clear that my case is unrelated and should be resolved independent of your talks," Hekmati reportedly wrote in the letter. "I ask that your team impress upon the Iranian officials that more than three years without resolution is simply too long. My punishment has already far exceeded the charges."
The U.S. government has repeatedly denied claims that Hekmati is a spy. His family has said that he is innocent and only went to Iran to meet his relatives. Hekmati, who is held in Iran's Evin prison, north of Tehran, also maintains his innocence.
Initially, the Iranian government had indicated that it intended to execute Hekmati over the alleged spying, but the dual Iranian-American citizen had his death sentence commuted to a 10-year prison term by an Iranian appeals court.
Rep. Dan Kildee, D-Mich., has been pressing the administration to make Hekmati's release a priority.
© Copyright IBTimes 2023. All rights reserved.