Amnesty For Illegal Migrants Symbolizes Poland?s Shift From Emigration Source To Economic Power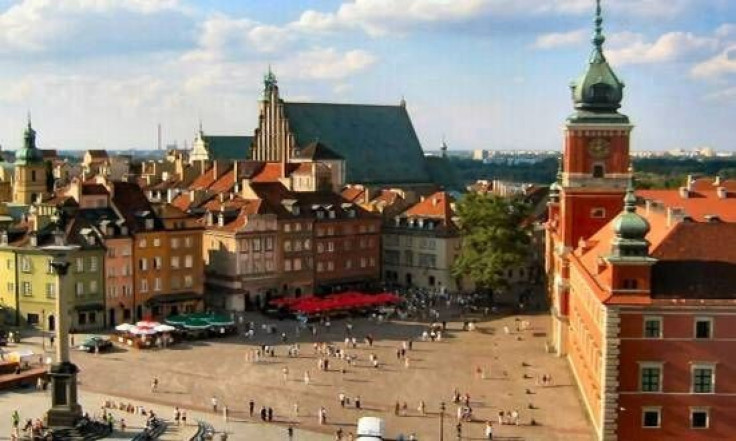 Polish authorities have provided amnesty benefits to more than 8,500 illegal immigrants, granting them the right to live and work in one of Europe's most robust economies for a period of two years.
The program, originally announced in January, principally benefits migrants who have lived continuously in Poland for at least four years, but those who were refused refugee status prior to January 2010 are also eligible.
"Persons who have been living illegally in Poland for four years will finally be able to work legally, send their children to school, have a fixed address and will no longer be victims of abuse," Warsaw regional governor Jacek Kozlowski told local reporters.
"This will apply particularly to illegal immigrants from other EU states that have come to Poland -- often in organized groups --especially to obtain legal status."
Overall, Poland has at least 40,000 illegal immigrants, with Vietnamese, Pakistanis and Ukrainians accounting for the bulk. There are also pockets of migrants from Georgia, Armenia, China, Chechnya, Moldova and Belarus.
(Other reports suggest there may actually be as many as 400,000 illegals in the country).
The Polish Interior Ministry said that already 2,000 Vietnamese have registered for the amnesty, followed by more than 1,900 Ukrainians and 1,300 Pakistanis.
Every instance of amnesty entails the risk of what we call 'amnesty tourism', which also could be observed in countries such as Italy and Spain, where undocumented foreigners residing in other EU countries traveled to the country offering amnesty to legalize their stay, said Rafal Rogala, the chief of Poland's Immigration Office.
The presence of so many illegal immigrants in Poland signifies the country's emergence as an economic powerhouse. Long an exporter of migrants, Poland now attracts thousands of incomers. The economy grew 3.5 percent on a year-over-year basis in the first quarter of 2012 – below last year's 4.3 percent expansion, but still one of the highest rates in Europe.
The economy is expected to climb by 2.5 percent to 3.0 percent in 2012, well above the European norm.
Poland's economic buoyancy can be partially explained by EU subsidies and a large internal market, but the country's leaders have also embarked on a long-term modernization program, including massive construction and infrastructure improvements.
Indeed, Poland was one of the few EU members that was not badly hurt by the global recession of 2007-2008 – in fact, thousands of Poles who migrated to the UK and Ireland just after Poland acceded to the EU in 2004 made their way back home by that point.
However, there are some dark clouds on the horizon – the continued weakness in the euro zone (one of Poland's principal trading partners) bodes ill.
"Things look good so far, Adam Antoniak, an economist with Bank Pekao SA in Warsaw, told Associated Press last month.
I expect a temporary boost from the Euro 2012 [soccer] championship and some decline in the growth in the second half of this year. What really concerns me is the prospect for 2013. That's really uncertain given the situation in the euro zone and Greece.
In addition, unemployment remains very high – 12.9 percent as of April – suggesting that there is a mismatch between available jobs and the skill levels of many Poles.
© Copyright IBTimes 2023. All rights reserved.
FOLLOW MORE IBT NEWS ON THE BELOW CHANNELS