'Among Us' Rumored To Have 'Fortnite' Crossover; Innersloth Responds
KEY POINTS
"Among Us" is available on Android, iOS devices, PC and Switch
A recent data mining activity revealed the game might collaborate with "Fortnite"
Innersloth recently answered a fan's query about the rumored collab
Innersloth, the game developer behind the hit game "Among Us," has responded to rumors claiming the online social deduction title will have a "Fortnite" crossover.
The official Twitter account of "Among Us" responded Tuesday to a fan's inquiry about the rumored collaboration of the game with "Fortnite." Unfortunately, the developer shut down the rumor, noting, "I don't know who spread this rumor but it isn't true haha, would be super cool though."
However, fans do not seem totally convinced and remain optimistic that the collaboration would happen soon.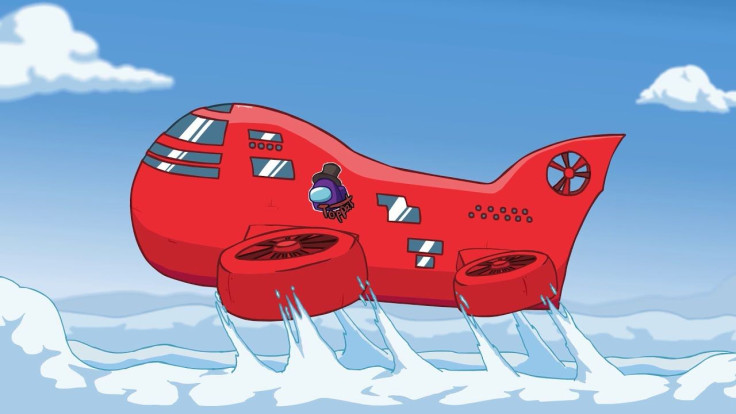 One of them is user @akanda_jihan, who tweeted, "I think you're lying because Among Us do fit in the current season of Fortnite. But on the other side, how is Among Us going to be characters/skins in the game. Unless Epic Games going to do the same thing as they did to Rocket League."
Rumors about the crossover started Saturday after a data miner and industry insider who goes by the name HYPEX shared an interesting discovery via Twitter. According to this tipster, they uncovered an in-game file in "Fortnite" called "Mole." The file reportedly contains various words that are heavily associated with "Among Us."
"UPCOMING Fortnite X Among Us COLLAB! There's currently a thing in the files called 'Mole' (Imposter) and it has these keywords related to it: Electrical, Cafeteria, Tasks, Sabotage, Factory, Repair, Lab, Visitor CSI, Weapons Lab, Island Monitoring, Security, The Loop," the data miner tweeted.
In another tweet, HYPEX said there's also a possibility that the keywords mean something else, writing, "This could ALSO be referring to the IO's Office since there's 'Visitor CSI' & 'The Loop' in there, we'll have to wait and see but right now there's no way that those keywords are not referring to Among Us.."
If the collaboration between "Among Us" and "Fortnite" is happening, fans should learn more about it in the coming days. For now, fans should temper their expectation about this rumored crossover.
"Among Us" is playable on Android, iOS devices, PC and Switch. The game's ports for PS4, PS5, Xbox One and Xbox Series X are currently in development.
© Copyright IBTimes 2023. All rights reserved.