Amtrak Resumes New York-Philadelphia Train Service On Northeast Corridor; SEPTA Restarts Trenton Line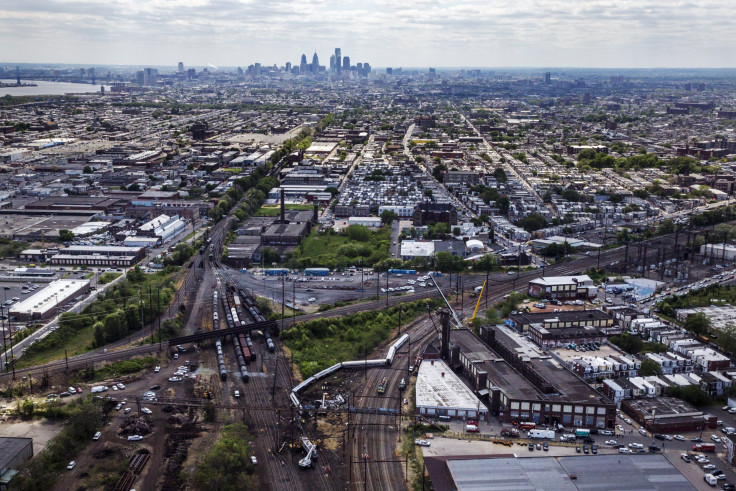 Amtrak on Monday restored its service on the Northeast Corridor between New York and Philadelphia, with one southbound train from New York City's Penn Station and another headed north from Philadelphia, the Associated Press reported. The railroad company also promised to have safer trains and tracks, even as investigators examine what caused Train 188 to derail last Tuesday, killing eight people and injuring about 200 others.
"I'm confident Amtrak wouldn't put us back on route unless they thought it was safe to put us back on route," Mary Schaheen of Philadelphia, a passenger on Monday's morning train, said, according to AP, adding: "I'm sure they have all the resources to have worked through it in the days since this tragedy. I, like a lot of other people, have to get to New York."
The Southeastern Pennsylvania Transportation Authority (SEPTA) also resumed commuter services on the Trenton Line on Monday, after a few days down because of the Amtrak train derailment. According to the report, there would be delays due to continued repairs at Frankford Junction, the site of the derailment.
According to officials from SEPTA, trains headed to Trenton, New Jersey, would not stop at the North Philadelphia, Bridesburg and Tacony stations, while trains headed to Philadelphia will not stop at North Philadelphia Station, the Associated Press (AP) reported.
© Copyright IBTimes 2023. All rights reserved.