Ancient Enemies Seeking Truce: Russian Patriarch Arrives In Poland In Goodwill Visit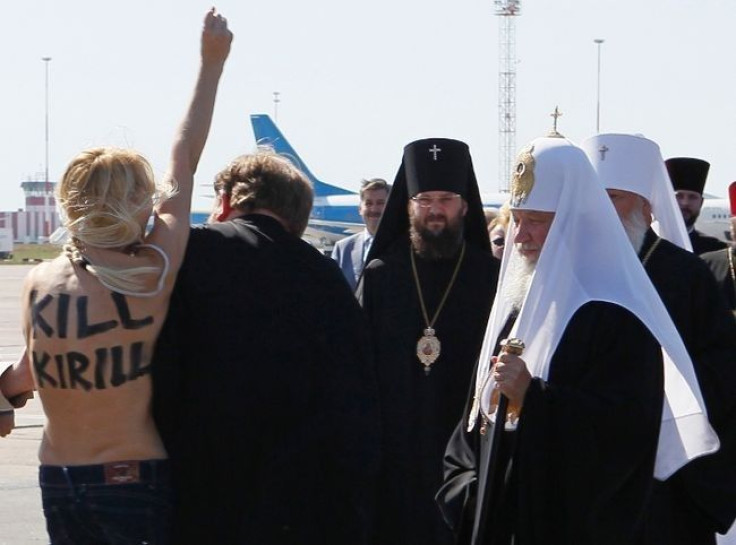 Russian Orthodox Patriarch Kirill of Moscow and All Russia arrived in Poland on Wednesday for the start a four-day historic visit.
His arrival marks the first time a head of the Russian Orthodox Church has visited Poland, a country that is overwhelmingly Catholic. Kirill is expected to meet with Polish officials and conduct joint religious services with Polish priests and worshippers, according to the Russian news outlet Interfax.
"I would like to express my profound satisfaction and joy over being able to set foot in the Polish land, pay a visit to the Polish Orthodox Church and meet with the hierarchs and clergy of the Polish Catholic Church," the Patriarch told reporters at the Warsaw airport.
Another key event on the trip will be the signing of joint message with the Polish Roman Catholic Church, asking for mutual forgiveness and reconciliation. The letter is the first significant attempt at reconciliation between the two countries since World War II, and took three years to draft.
"Our message is a call to the faithful and all who support soul-searching followed by a mutual asking for forgiveness," said Archbishop Jozef Michalik to Agence France Presse.
"Two Churches bearing the responsibility for the spiritual life of their nations are declaring that they are ready to forgive the sins of the past, and that they are ready to call on their people to write new pages of history," said Kirill, according to the English-language Polish News Radio.
Poland and Russia have long endured tense political relations, particularly during the era of the former Soviet Union.
Such enmity may have peaked during the 1930s and 1940s - indeed, the "non-aggression" pact signed by the Soviet and German foreign ministers in August 1939 led directly to Nazi Germany's blitzkrieg against Poland the following month.
Among the most egregious of Russia's actions against Poland was the Katyn massacre of 1940 in which agents of Soviet secret police murdered 20,000 Polish officers under orders from Josef Stalin.
© Copyright IBTimes 2023. All rights reserved.