This Ancient Royal Palace Is Oldest Ever Found In This Part Of Mexico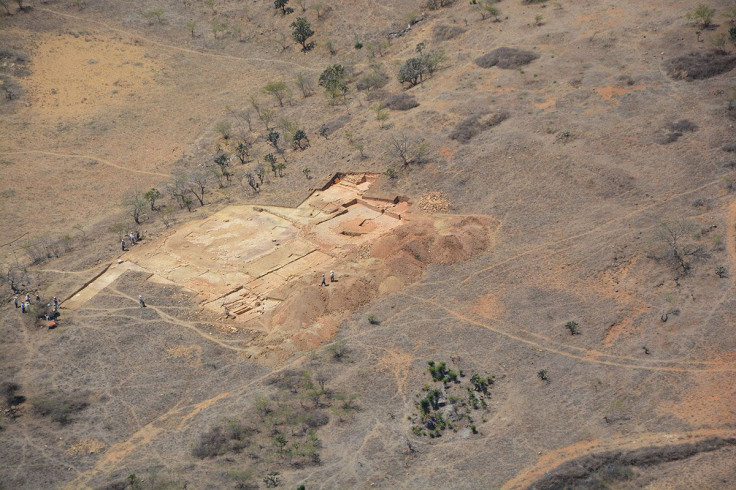 Archaeologists have dug up an ancient palace that is the oldest ever found in its region of Mexico. A study in the journal Proceedings of the National Academy of Sciences describes what the team uncovered, in an area called the Valley of Oaxaca that is rich in artifacts, as being in use between 300 BC and 100 BC.
Read: Dinosaur Tracks Hide Under the Tides Along This Coast
"It was a multifunctional palace, composed of courts and buildings where government officials assembled to conduct state affairs, as well as the ruler's residential quarters," the researchers from the American Museum of Natural History in New York City wrote. They found the "well-preserved remains" of the royal palace on the north side of the El Palenque archaeological site and say the structure "exhibits certain architectural and organizational features similar to the royal palaces of much later Mesoamerican states described by Colonial-period sources."
According to the authors, the remains could help experts better understand how early states emerged in that region, in southern Mexico.
A report on Phys.org explains that the palace supports the idea that Oaxaca had civilization earlier than other locations in Mesoamerica, which consists of parts of Mexico and Central America.
Civilizations, such as the Mayans and the Olmecs, existed in these areas well before explorers arrived from Spain.
According to the new research, the palace at El Palenque was about 2,790 square meters — or about 30,000 square feet. It was also built in one go, so it would have been an organized project with a design that was likely drawn up beforehand.
This is not the first discovery for AMNH archaeologists Elsa Redmond and Charles Spencer. A few years ago, they described remains on the El Palenque site's eastern edge that appeared to be "three symmetrically aligned, multi-room temples," according to a Los Angeles Times report. There were also two structures nearby that were likely residences for the priests. "The buildings at El Palenque were monumental, and set apart from the rest of the settlement by large enclosure walls."
At the time of the temple findings, Redmond and Spencer also dated the structures to between 300 and 100 BC, the oldest found in the Oaxaca Valley, much like the royal palace.
See also:
Dead Sea Salt Shows the Devastating History of Climate Change
Prehistoric Climate Change Caused 3 Mass Extinctions in a Row
© Copyright IBTimes 2023. All rights reserved.