Andre Ward Backs Canelo Alvarez Over Gennady Golovkin, Discusses Failed Drug Tests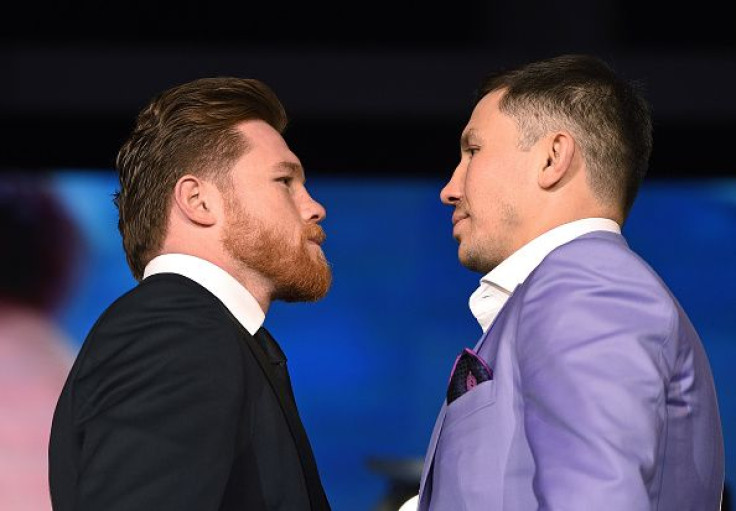 Former pound-for-pound king Andre Ward is sticking with his prediction that Canelo Alvarez will emerge victorious against Gennady Golovkin in their Sept. 15 rematch in Las Vegas.
Golovkin and Alvarez served up one of the best boxing displays when they met for the first time in September last year. Many felt "GGG" had done enough to win the decision but the fight was controversially scored a split-decision draw.
Before the initial May rematch was scrapped this year, Ward picked the younger Alvarez to win as he felt the Mexican had "greater imagination" and more tools in his box to come away with victory. But the rematch got postponed for Sept. 15 when Alvarez failed two drug tests in February, eventually resulting in a six-month suspension by the Nevada Athletic State Commission.
But with less than three weeks to go for what promises to be an even better fight than the first one, Ward doubled down on his initial prediction.
"The first fight was extremely close," Ward said on ESPN recently. "Historically the guy who can do more, who has more tricks in his bags, so to speak, they typically do better in the rematch. And that is Canelo in this case. I think Golovkin is getting a little older, he's 35, 36, [and] he's got miles on him."
He added: "I think Canelo is going to make the adjustments and show a different side, and could possibly get his hand raised."
Ward was also asked about Alvarez's failed drug tests. The 28-year-old tested positive for clenbuterol but claimed innocence, citing contaminated meat from Mexico as the reason why he failed — a common occurrence for Mexican fighters in the past.
However, Golovkin and his team were not buying that and proceeded to label Alvarez as a lifelong cheater, which has only made the upcoming rematch a lot more personal.
Ward did not want to comment much on Alvarez until he had all the facts.
"It's tricky. That's a heavy coat to put on somebody, that's a heavy accusation," Ward explained. "He did come up dirty, that's his fault. He has to own it, that's why he's getting the backlash that he's getting, and I'm just sensitive with those kind of things because I have my opinion but, you know, I kind of reserve jumping out there before I get all the facts."
Whether Alvarez is guilty or not, use of performance enhancing drugs is a common thing in the sport of boxing and Ward is glad that the former two-weight world champion was caught, given the nature of the sport.
"Unfortunately, I think it's very prevalent," Ward added. "I think it's swept under the rug. That's why when I fought Sergey Kovalev two times, it was mandatory that we did VADA (Voluntary Anti-Doping Association) testing, it's the cheaper agency. A lot of times, fighters don't want to do it because it's extremely expensive. I also spent tens of thousands of dollars to do outside testing on all of my supplements, personally, because I know one headline, your career is over so to speak."
"Guys are hitting each other in the face and in the head, this ain't a game. We got to make sure the testing is up to par. I'm glad they caught what they caught with Canelo. I don't know the details, but again, you would hate for a guy to be on something and then go in there and hurt somebody."
© Copyright IBTimes 2023. All rights reserved.