Android 4.4 KitKat Update: CyanogenMod 11 M4 Snapshot Now Available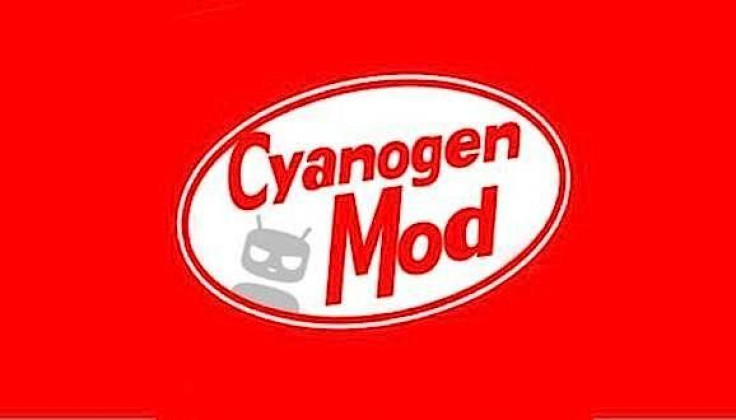 As the Android 4.4 KitKat-based CyanogenMod 11 continues development, the custom ROM team CyanogenMod is now releasing an M4 snapshot of its firmware for a number of popular devices.
The team introduced its M3 snapshot for more than 30 device models just one month prior. Since releasing its first set of CM 11 nightlies in early December, the team released its M1 snapshot for Nexus devices in late December; then the CM 11 M2 snapshot was released in early January for 65 current devices.
As CyanogenMod 11 development progresses, the current "monthly" builds increase the stability of the CM11 firmware; with four monthly snapshots now released, the team may soon move on to rolling out release candidate builds. However, the CyanogenMod release timeline isn't set in stone.
The CyanogenMod 11 M4 snapshot is now available for 50 devices, with a number of the usual models receiving support, including the HTC One and several Nexus generations. CyanogenMod details a number of new and improved features to be found on this iteration of CM 11, in its change log, listed below:
Immersive Mode – prevent accidental clicks on swipe gesture (EdgeGesture service)
Bluetooth LE – Wipower SDK apis, various fixes
System NavBar – Left Hand mode (landscape only – not available on tablets)
Motion Accelerometer support (device dependant)
Volume Panel – transparency support
Translations – new language additions, localization and long-string fixes
MediaPlayer – new apis for Suspend/Resume
CM Easter Egg
QuickSettings – volume Tile sync fix, Quick Config, Alarm tile shows alarms, User Profile fix
Recent Apps Panel – low-end device tweaks
Theme Engine – Fix crashes
Performance – Speed up booting on multi-core devices, add option to force high-end graphics option on low-end devices
Trebuchet – decouple icon mask and background (should fix some icon packs)
Settings – multiple hands-free device support
Privacy Guard – confirm on permission reset
Profiles – add expanded desktop support
Users should take caution when installing custom firmware onto their devices -- keeping in mind that their warranties may be voided. Backing up your device is recommended. CyanogenMod installation requires root access and custom recovery software.
You may download CyanogenMod 11 here.
The Gapps Zip file for Google Play Store and Google Services can be downloaded here.
Devices With CyanogenMod 11 M4 Support
LG G2 (Verizon)
LG G-Pad (v500)
HTC One S (ville)
Motorola Razr (umts_spyder)
Google Galaxy Nexus (GSM, Sprint, Verizon)
Asus Transformer Pad Infinity (tf700t)
Motorola Droid Bionic (targa)
Asus Transformer Pad TF300T (tf300t)
Motorola Droid Razr (spyder)
Barnes & Noble Nook HD+ (ovation)
Amazon Kindle Fire 2nd gen (otter2)
Amazon Kindle Fire 1st gen (otter)
Oppo N1 (n1)
Motorola Droid 4 (maserati)
Google Nexus 10 (manta)
Google Nexus 4 (mako)
Google Nexus 5 (hammerhead)
HTC One (GSM, Verizon)
LG G2 (Intl, Sprint, T-Mobile, AT&T)
LG Optimus G (Sprint)
Samsung Galaxy S II Intl (i9100, i9300)
Barnes & Noble Nook HD (hummingbird)
Samsung Galaxy S (galaxysbmtd, galaxysmtd)
Google Nexus 7 2013 (Wi-Fi, 4G)
Droid Incredible 4G LTE (fireball)
Oppo Find 5 (find5)
Motorola Moto G (falcon)
HTC One XL (evita)
HTC One X+ (enrc2b)
HTC One X (endeavoru)
LG Optimus G Pro All e98x GSM (e980)
LG Optimus G (Intl, Canada, AT&T)
HTC Droid DNA (dlx)
Google Nexus S (crespo)
Samsung Captivate (captivatemtd)
Samsung Galaxy S Relay 4G (apexqtmo)
Barnes & Noble Nook Tablet (acclaim)
Acer Iconia Tab A700 (a700)
Will you be testing out the CyanogenMod 11 M4 snapshot? Let us know in the comments below.
© Copyright IBTimes 2023. All rights reserved.