Andy Coulson Sentenced To 18 Months Over 'News Of The World' Phone Hacking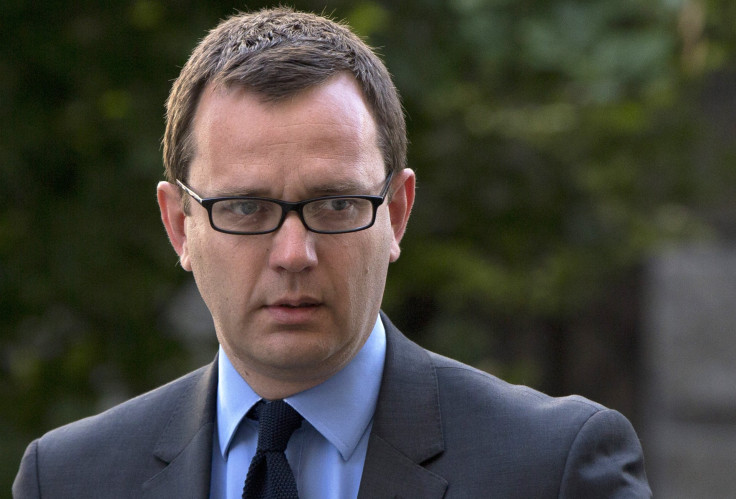 Andy Coulson, the former editor of the now-defunct newspaper, News of the World, has been sentenced to 18 months in jail after being found guilty of conspiracy to hack phones.
Prior to Coulson's verdict, three other former News of the World employees, chief correspondent Neville Thurlbeck, assistant news editor James Weatherup and news editor Greg Miskiw plead guilty to conspiracy to intercept communications in a separate hearing. Courts sentenced Thurlbeck and Miskiw both to six months in jail, while Weatherup was given a four-month suspended sentence.
Justice John Saunders presided over Coulson's case, calling his actions "unforgivable." Coulson and the other defendants delayed reporting important information from the voicemail of slain schoolgirl Milly Dowler's phone.
"The News of the World were using their resources to try to find Milly Dowler. The fact they delayed telling the police of the contents of the voicemail demonstrates that their true motivation was not to act in the best interests of the child but to get credit for finding her and thereby sell the maximum number of newspapers," the judge said during the sentencing.
The defendants were also accused of colluding with a private investigator Glenn Mulcaire to hack the phones of several other high-profile cases to gain insider information.
"All the defendants that I have to sentence save for Mr. Mulcaire are distinguished journalists who had no need to behave as they did to be successful. They all achieved a great deal without resorting to the unlawful invasion of other peoples' privacy. Those achievements will now count for nothing."
Glenn Mulcaire also pleaded guilty to three counts of conspiracy to hack phones, receiving a six-month suspended sentence and 200 hours of unpaid work.
© Copyright IBTimes 2023. All rights reserved.