Andy Murray's Coach Lendl Has One 'Regret' Involving Nadal, Djokovic, Federer; Here's What It Is
KEY POINTS
Rafael Nadal won the opening two Grand Slam titles this year
Nadal now has 22 major titles to his name
Novak Djokovic reduced the deficit to one by winning Wimbledon
Andy Murray's coach Ivan Lendl is not happy to see the "politics" around Novak Djokovic's vaccination status influencing the debate about the greatest male tennis player of all time.
Earlier this year, Djokovic was not allowed to participate in the Australian Open because he was unvaccinated. In his absence, Rafael Nadal took his Grand Slam tally to 21 before making it 22 by triumphing at the Roland Garros.
While Djokovic reduced the deficit by winning Wimbledon, he is going to miss the US Open as well because of his vaccination status.
As per the U.S. government's rules, foreign travelers entering the country must be fully vaccinated. It was earlier reported that while the "US Open does not have a vaccination mandate in place for players, it will respect the U.S. government's position regarding travel into the country for unvaccinated non-U.S. citizens."
Roger Federer, who was the first to reach 20 Grand Slams in men's singles, is still stuck at the same number of his absence from the field over the last couple of years.
In a recent interview, former World No. 1 Lendl agreed that it could be a tough task for aging Federer to fight his way back to his best, before adding the "GOAT" debate can only be finally decided once the "Big Three" have concluded their careers.
"That story is not over yet. It will be finished when all three say goodbye. At the moment, Roger seems to be out of it, because he hasn't played for a long time and he is the oldest. It is fascinating to watch and follow, not only for people from the tennis world but for everyone else, spectators, fans," Lendl told Croatian channel Nova TV.
Lendl, who won 10 Grand Slam titles and was the ATP top-ranked player for 270 weeks, previously coached World No. 2 Alexander Zverev as well.
"The only thing I regret a little bit is that the fight is somehow affected by politics at the moment because of the vaccination issue. I only hope that in 20 years we won't look at it through that prism, that we won't be sure who is the greatest because of politics. If Rafa wins one more title, I think he will have to answer the question about the vaccination and the fact that Novak could not play. And I don't think that's fair," added Lendl, who finished his career with five Tour Finals titles.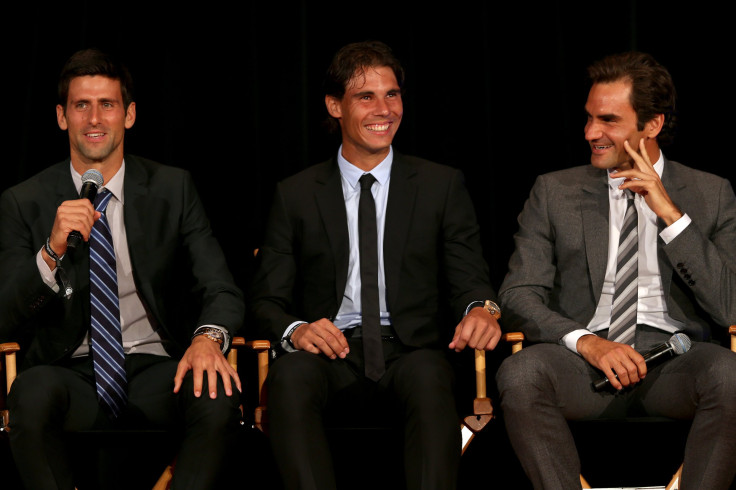 Nadal withdrew from Wimbledon just ahead of his semi-final clash due to an abdominal issue. However, he has returned to training and is expected to feature in ATP 1000 Masters Canada Open. Interestingly, Nadal, who has won five times in Canada, is looking to equal Lendl's record of six Canadian Open titles ahead of the Montreal event, which is scheduled to begin on Aug. 8.
Once again, Djokovic may not participate in Montreal due to Canada's vaccination requirements.
© Copyright IBTimes 2023. All rights reserved.