Another Cathay Pacific Plane's Oxygen Tank Found Emptied Before Take-Off; Sabotage Suspected
An empty oxygen bottle was found on a Cathay Pacific Airbus A330, registered B-LBI, that arrived at the Hong Kong airport from Bali, Indonesia, on Friday. Prior to arrival the tanks had been checked and found to be full but when the aircraft was being prepped for takeoff to Kuala Lumpur, one of the tanks had been emptied.
This would not be a newsworthy event if conditions were normal in Hong Kong. Also, on Aug. 17 and 18, two Cathay Pacific Boeing 777 planes landed in Toronto with a total of 13 empty and partially empty oxygen bottles. After the third event in Hong Kong, Cathay Pacific alerted the police and aviation authorities.
The oxygen bottles are rarely used in flight but in the event of a cabin depressurization, the flight crew is trained to move them around to supply essential oxygen to the pilots, the crew and the passengers. A spokesperson for Cathay Dragon (the premium, full-serviced regional airline of the Cathay Pacific Group) said, "Cathay Dragon is taking the issue very seriously and has launched an internal investigation into the matter. We have also reported the matter to the Hong Kong Civil Aviation Department and the police."
What is known is that the plane had been parked at a location called S101 and that there were 16 oxygen bottles aboard including the one that had been depressurized. The spokesperson continued, "We can confirm that the depleted oxygen bottle was immediately recharged and checked for serviceability by engineers prior to the flight. At no point was the safety of our crew and passengers compromised."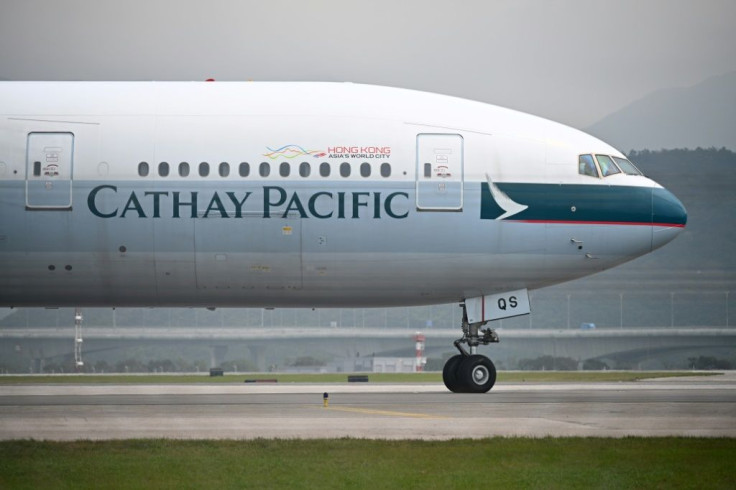 The recent unrest in Hong Kong raises alarms that this was not just an oversight but an intentional act that might have yielded disastrous consequences. Cathay Pacific CEO Rupert Hogg and chief customer and commercial officer Paul Loo Kar-pui recently resigned after it was determined that some company employees supported and had participated in recent pro-democracy demonstrations that briefly shut down the airport.
The company has since offered repeated public backing for the Hong Kong government, but company tensions have risen over the airline's "zero tolerance" for employees supporting the anti-government protests, threatening them with dismissal. Several members of staff have been dismissed or resigned along with the two executives.
The cabin crew is always the focus of any such incident involving airline safety but because the tanks were depressurized overnight while parked, that makes it more likely that the culprit was familiar with the airport and had wide access. The person would have to know how to enter the aircraft and locate where the bottles were stored.
Closed-circuit security cameras (CCTV) should provide some evidence and Cathay Pacific is urging its employees to be "whistle-blowers" if they know anything about the incident.
© Copyright IBTimes 2023. All rights reserved.