Another Restaurant Chain Falls To The Coronavirus: What Ruby Tuesday's Bankruptcy Filing Means
After it already silently closed over a hundred restaurants in 2020, Ruby Tuesday has now filed for Chapter 11 bankruptcy as it looks to recover from the impact of the coronavirus pandemic.
The restaurant chain made the announcement on Wednesday, saying that it would emerge a "stronger organization built for the future" through the bankruptcy. Ruby Tuesday said it expects to move through the bankruptcy process "as quickly as possible." Its restaurants will remain open during the reorganization process.
While other restaurants have closed their doors after filing for bankruptcy during the pandemic, Ruby Tuesday CEO Shawn Lederman said this is not the end of Ruby Tuesday.
"This announcement does not mean 'Goodbye, Ruby Tuesday,'" Lederman said. "Today's actions will allow us an opportunity to reposition the company for long-term stability as we recover from the unprecedented impact of COVID-19.
"Our restructuring demonstrates a commitment to Ruby Tuesday's future viability as we work to preserve thousands of team member jobs. Our guests can be assured that during the Chapter 11 process, we will continue to deliver welcoming service and provide a safe environment for guests and team members, while serving fresh, signature products that only Ruby Tuesday can offer. With this critical step in our transformation for long-term financial health – this is 'Hello,' to a stronger Ruby Tuesday," he added.
Prior to filing for Chapter 11, Lederman said Ruby Tuesday had reached an understanding with its secured lenders to support it through the restructuring process through financing and an agreement on the terms of the plan. The company plans to reduce its liabilities and outstanding debt.
The company will continue to operate as usual, including dining rooms that have reopened, through to-go orders, curbside pickup, and delivery. Ruby Tuesday said it will also continue to honor restaurant gift cards and loyalty rewards through its So Connect Rewards program.
Ruby Tuesday, which first opened its doors in 1972, will also close at least 185 locations permanently as part of its bankruptcy filing, Lederman said in a court filing. The company will continue to operate 236 company-owned restaurants and a series of franchise-operated locations.
Ruby Tuesday closed at least 147 restaurants in 2020 as it struggled with sales amid the pandemic. The company did not disclose the restaurant closings publicly but did remove locations from its website quietly as they shuttered.
The chain closed its dining rooms in March due to COVID-19, suffering decreasing sales as the pandemic hampered dining out among consumers. Ruby Tuesday has since opened locations, where state and local guidelines allowed, with a series of safety measures in place.
Ruby Tuesday joins Garden Fresh Restaurants' Souplantation and Sweet Tomatoes in filing for Chapter 11 during the pandemic as well as California Pizza Kitchen, Sizzler, and Chuck E. Cheese.
Ruby Tuesday filed for Chapter 11 in the United States Bankruptcy Court for the District of Delaware.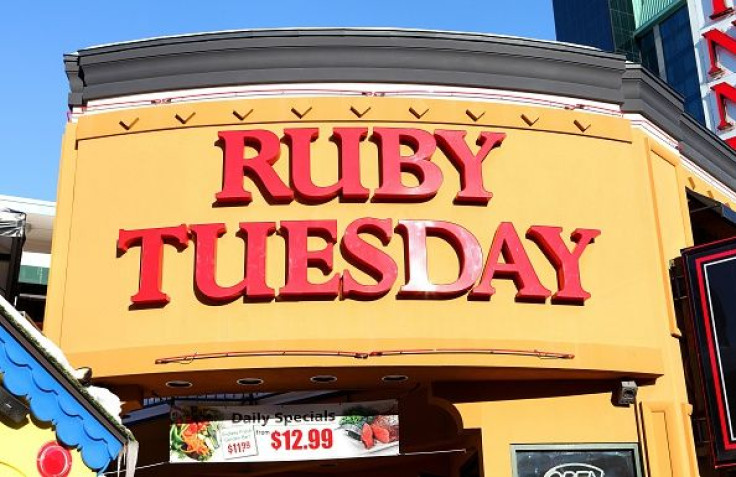 © Copyright IBTimes 2023. All rights reserved.