Another Troubling Sign For Brazil Olympics? Rio de Janeiro Bike Lane Built For Summer Games Collapses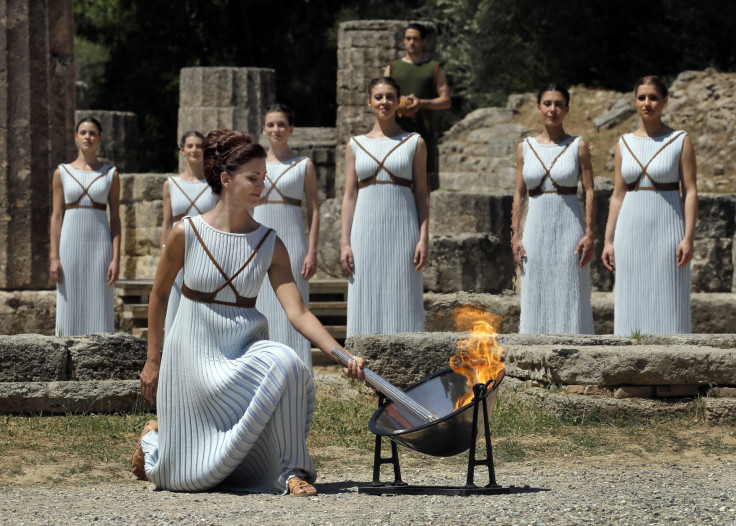 Part of an elevated bike lane built for the Olympic Games in Rio has collapsed in a potentially fatal accident in the latest troubling sign that Brazil might not be able to pull off the international event this summer. Brazilian media showed video Thursday of a long stretch of the bike lane overlooking the beachfront in Rio de Janeiro missing after the structure collapsed into the sea.
The bike lane is among many government projects built ahead of the Summer Games. It opened in January and ran several miles through southern parts of the city, the New York Times reported. Five people were potentially missing after the structure collapsed and two people were reported dead, BBC News reported.
The reports came hours after the Olympic flame was lit Thursday in honor of the Rio 2016 games at the site of ancient Olympia in Greece. Rio de Janeiro is slated to host the games in August, but a massive corruption scandal plaguing several political leaders and a sinking economy has stroked concerns that the South American nation will not be able to put together a successful event.
Brazil's unemployment rate reached 10.2 percent in recent months, up from 7.4 percent a year ago, according to government data published Wednesday. The dim economic outlook follows an impeachment vote in Brazil's Lower House of Congress against President Dilma Rousseff for allegedly covering up a budget deficit ahead of the 2014 presidential election. The Senate will vote to impeach Rousseff as soon as May, which could remove her from office. Brazil, Latin America's largest country, has also grappled with a massive corruption scandal in recent months at the state-run oil company, Petrobras that has ensnared some of the very people in Congress working to impeach Rousseff.
© Copyright IBTimes 2023. All rights reserved.
FOLLOW MORE IBT NEWS ON THE BELOW CHANNELS