Answering The Call For More Women In Cybersecurity To Narrow The Skills Gap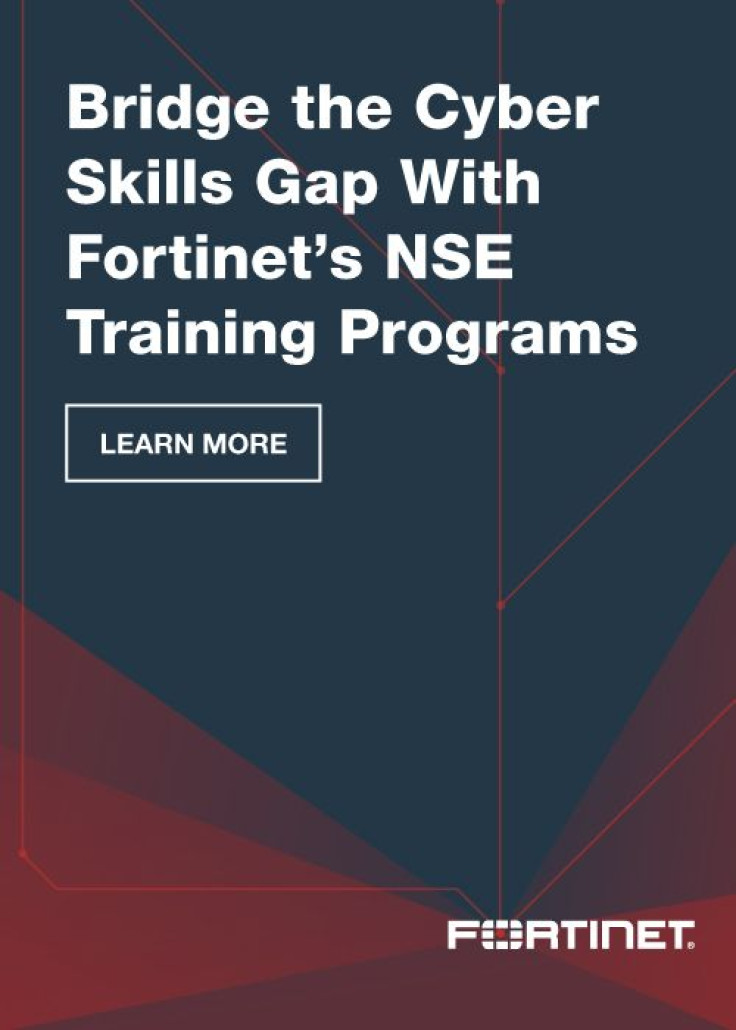 As the workforce has changed to more remote, distributed, and hybrid environments, one thing has become glaringly clear in the cybersecurity space: There is a huge shortage of IT security professionals. The estimated shortage in 2020 to fill the gap was almost 4 million cybersecurity professionals with many more who lack robust cybersecurity training. The problem not only continues to grow, but it is becoming more urgent. Organizations big and small need a sustainable strategy for addressing this issue. The solution? Hire more women.
Unfortunately, there are still relatively few women in the cybersecurity industry. According to the Women in Cybersecurity report from (ISC)2, men still outnumber women three to one in the cybersecurity field. With International Women's Day being celebrated this month, it is especially top of mind for us to discuss opportunities for women to start or grow in their cybersecurity careers.
Get women involved and reap the benefits
Although women represent half of the total population, we comprise only 24% of cybersecurity professionals. While that number is up from 11% in 2013, much of the increase is attributed to non-technical roles so there is still much opportunity to grow. Not only is cybersecurity a viable career choice for women, but women add value by bringing new ideas, innovation and much needed diversity.
Research also shows that hiring women to fill the cybersecurity gap creates higher-performing organizations. For example, it turns out that 44% of men in cybersecurity hold a post-graduate degree compared to 52% of women who do, so these women are entering this workforce with high-levels of education. Women in the field today also tend to be younger than their male counterparts, with more millennials joining the workforce, bringing with them a fresh perspective of the use of technology in the workplace. This is worth noting because these younger, skilled security professionals will eventually become the face of the organizations as they are promoted to higher-paid and higher-profile roles as the older workforce passes the baton.
Other benefits to hiring women in cybersecurity roles include bringing different perspectives to problem resolutions; changing the decision-making balance to improve internal and external perceptions; and providing learning, growth, and mentoring opportunities for generations to come.
Start early and start now
The challenge is that there aren't enough women in the cybersecurity pipeline. Cybersecurity training needs to start early. Training programs need to be made available in high school, colleges and universities—even in elementary and middle schools. Cybersecurity organizations should work with the public education sector to incorporate cybersecurity training and certification programs into their course offerings. And apprenticeships and internships need to be established to allow women of all ages to learn on the job with mentorships, enabling them to get the skills and training they need to succeed and grow.
In an effort to introduce and induct more women into the cybersecurity workforce, and therefore start to bridge the digital skills gap divide, the Fortinet NSE Training Institute is partnering with WOMCY LATAM Women in Cybersecurity and similar organizations to provide cybersecurity training to women looking for a career in this space. We encourage other organizations, especially those industry leaders on the forefront of the security industry, to partner with organizations focused on expanding opportunities for women within the cybersecurity industry, sharing their skills and resources to help meet the growing demand for security professionals.
Allies, mentorships, equity, and continued growth
Once women are introduced into entry-level cybersecurity roles at the beginning of their careers, they will need continued support from their counterparts, managers, and mentors. Of course, women also need to be paid equitably, especially because they tend to be more educated in the field. That should go without saying, but a 2020 report by Exabeam found that in the United States, male IT security professionals made an average annual salary of $91,000, compared to just $62,000 for women in the same position.
When more women are represented and visible in the cyber space, and are offered competitive salaries and opportunities, they will likely attract other women to join them. Once cybersecurity is no longer seen as a male-dominated or male-only field, women will be more inclined to consider it as a career. High-profile advancements of women, such as Anne Neuberger, the former cybersecurity director at the National Security Agency being tapped by the Biden administration as the new U.S Deputy National Security Advisor for Cyber and Emerging Technology on the National Security Council, might be a major inspiration for women looking to get into the field. Men also have to be a part of this movement by serving as supportive allies, because in current iterations of the cyber workforce, Gen X men comprise 44% of the workforce.
Cybersecurity is a rewarding career
Recruiting and hiring more women to the cyber workforce won't completely solve the problem of the cybersecurity skills gap, but it is mutually beneficial for them to be a critical part of the solution. When women start to see themselves represented in the field, they will be more apt to join. They also need educators and mentors to steer them toward a career in this space at an early age, and private sector leaders in the industry need to partner with schools by funding and supporting programs aimed at encouraging young women, such as training programs, scholarships, and peer groups. Hiring organizations then need to continue promoting opportunities from the inside through mentorships and cybersecurity training and certification programs, so their employees can get up to speed and subsequently thrive in their roles. The need for skilled, trained security professionals is only going to get vaster and more urgent, so now is the time to bolster the workforce with women. Inducting more women into the cybersecurity space will help bridge that gap.
Find out more about Fortinet NSE Training Institute programs, including the Certification Program , Security Academy Program and Veterans Program , which provide critical cybersecurity training and education to help bridge the cyber skills gap and prepare the future cybersecurity workforce.