Anthony Davis Sr, Rich Paul Forced Celtics Keep Tatum Out Of NBA Trade Talks
The Boston Celtics, the same team that informed the New Orleans Pelicans to hold off any deal involving Anthony Davis back in February, backpedalled (a bit) in the race for the services of the 26-year-old NBA cager by not including Jayson Tatum in trade talks. Apparently, such stemmed from the comments made by Anthony Davis Sr. who said that he did not want his son going to Boston because the franchise lack of loyalty to players.
According to a report from Ramona Shelburne of ESPN, the elder Davis singled out the case of former Celtics star Isaiah Thomas. It was apparently a jab at the Celtics after they traded away Thomas to the Cleveland Cavaliers in exchange for Kyrie Irving as the 30-year-old guard was recovering from a hip injury.
"No loyalty. Guy gives his heart and soul and they traded him," said Davis Sr. in that interview who added that it was solely his opinion and not that of his son's.
Other than that, there is the Rich Paul angle who spoke with Sports Illustrated. In that report, Paul said that the Celtics could trade for Davis although it would only be a "rental". It means that even if Davis had gone to Bean Town, the NBA All-Star center would eventually hit the free agent market in 2020.
"I mean: If the Celtics traded for Anthony Davis, we would go there and we would abide by our contractual [obligations] and we would go into free agency in 2020. I've stated that to them. But in the event that he decides to walk away and you give away assets? Don't blame Rich Paul."
Given these two scenarios, giving up Tatum for Davis hardly made any sense. The third overall pick of the 2017 NBA Draft averaged 15.7 points and 6.0 rebounds in his sophomore season although it was in his rookie year that he made waves. He averaged 18.5 points and 4.4 rebounds per game in the postseason and was a key figure for the Celtics in their playoff run that year.
Now that Davis is off the table, the Celtics will have to divert their focus on other players to help out the mix. They do have big holes to fill - particularly their point guard position with Kyrie Irving reportedly bent on testing NBA free agency this summer.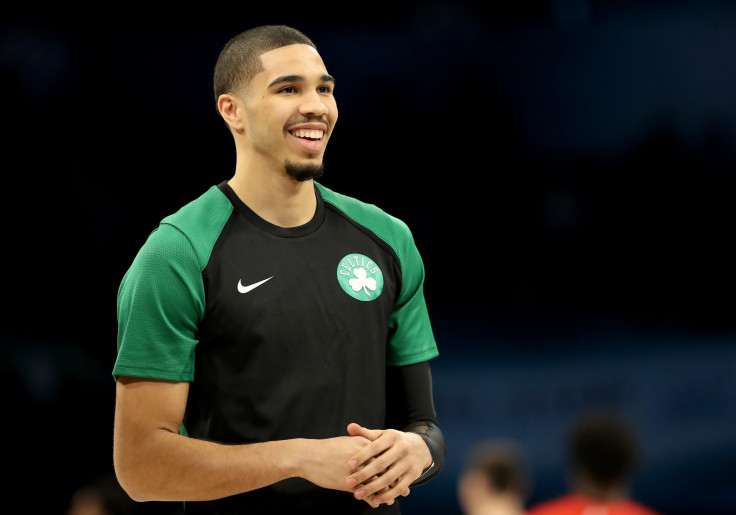 © Copyright IBTimes 2022. All rights reserved.
FOLLOW MORE IBT NEWS ON THE BELOW CHANNELS