Anthony Joshua Shares Take On Possible Face Off Against Mike Tyson
KEY POINTS
Anthony Joshua dismisses the possibility of fighting against Mike Tyson
Joshua calls Tyson "the greatest boxer of the modern era"
Tyson is looking to fight for a charitable cause after announcing his comeback in May
The likes of Tyson Fury and UFC's Tito Ortiz each have said they are ready to face Mike Tyson after both have claimed that Iron Mike's camp has reached out to them for an exhibition match. The same interest, however, does not seem to apply for Anthony Joshua, who said he'd decline the offer of facing the boxing icon should the opportunity present itself.
Joshua has nothing but high praise for Tyson, whom he called the "greatest boxer of the modern era." But while he believes he could fare well against the heavyweight legend, the 30-year-old British champ said sharing the ring with "the baddest man on the planet" would only trigger jeers from the spectators.
"With all due respect I wouldn't (fight Tyson)," Joshua told the Sun. "Even if I fought Iron Mike and beat him, I think I'd be the only one cheering. People would boo. He is a legend. He is "the greatest boxer of the modern era."
"There are only two recognized champions the world knows of, Ali and Mike Tyson — the most recognized faces in the world when it comes to boxing," he added.
Tyson announced his comeback in May as he aims to fight for a charitable cause. And although he ruled out the possibility of an exhibition match, Joshua remains one in the myriad of boxing fans looking forward to seeing Tyson back inside the ring.
As he defended the 53-year-old from critics questioning his return, Joshua said: "I see it like this — how old is David Beckham, 44, 45? If you see him in ten years kicking a ball, doing 100 kick-ups, around-the-world and hitting the crossbar and then an overhead volley into the top corner, people would love it.
"But because Mike Tyson is the embodiment of like, the killing machine, he hits the pads for 15 seconds and the whole world goes crazy, it is normal. It is what Tyson knows. But for him to fight... would you be shocked if Beckham came back? You would. But for boxers, it's all they know."
For now, Joshua is keeping his focus on his next fight, which is reportedly against Kubrat Pulev. The official match date, however, is still pending as boxing awaits the lifting of its suspension caused by COVID-19.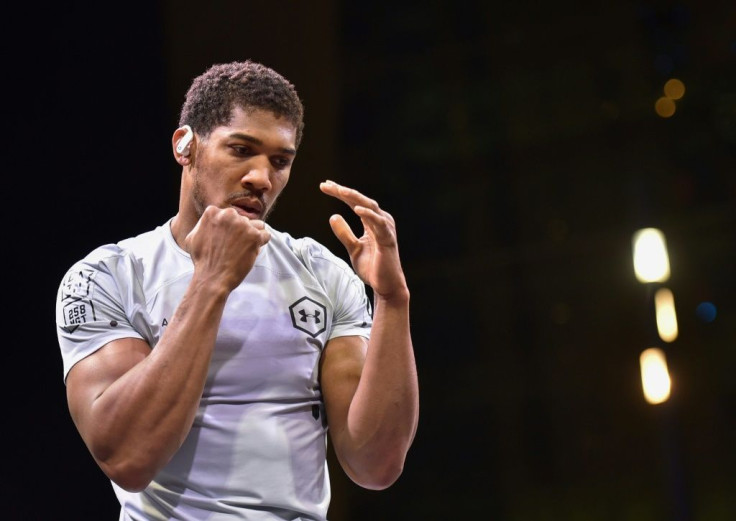 © Copyright IBTimes 2023. All rights reserved.