Anthony Robinson: Outside Agency To Investigate Shooting Death Of Unarmed Black Teenager By Wisconsin Police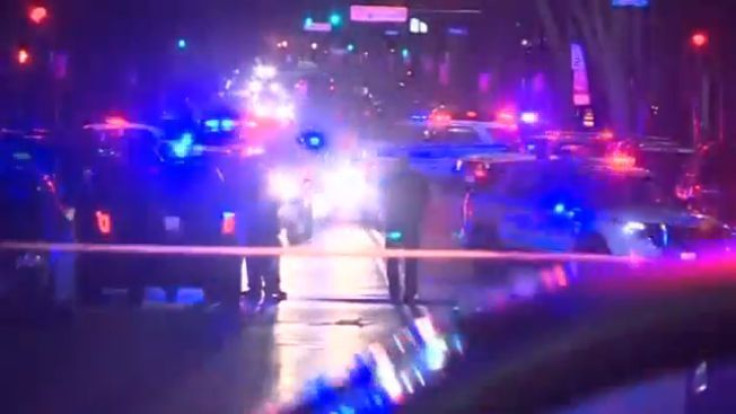 An outside agency will investigate the death of Anthony "Tony" Robinson, the 19-year-old man shot and killed by police Friday night in Madison, Wisconsin. The as-yet-unnamed agency, rather than the Madison Police Department, will handle the probe because of a law signed by state Gov. Scott Walker last year. The agency will be based somewhere other than Madison.
The measure mandates that almost all law-enforcement agencies employ at least two outside investigators in officer-involved deaths and submit reports to prosecutors. It also requires that reports be made public and that information be provided to families about their legal rights when their relatives are killed in officer-involved shootings. Walker signed the bill into law April 23.
Before the law's enactment, larger police departments in Wisconsin such as the one in Madison were responsible for investigating their own officer-involved deaths, while many smaller police departments in the state previously used outside investigators.
Robinson was shot and killed during a confrontation with a police officer, according to Reuters. The officer was responding to a disturbance around 6:30 p.m. local time (7:30 p.m. EST) when he forced his way into an apartment entered by Robinson shortly before, Madison Police Chief Mike Koval said in a statement recorded by WKOW-TV in Madison. The teenager was fatally shot during an ensuing struggle between him and the officer, Koval said. "The initial finding at the scene did not reflect a gun or anything of that nature that would have been used by the subject," the police chief said. He previously said it was unknown whether or not Robinson had a weapon.
Koval said more than one shot was fired, after which the officer administered first aid to Robinson, who reportedly died of his wounds in a hospital. The police chief also said the teenager was suspected in a recent battery, which may have played a role in the events as they happened.
The state's Justice Department is among the agencies opening an investigation of the incident, the Associated Press reported.
"It's a tragedy beyond description," Madison Mayor Paul Soglin told the Wisconsin State Journal. "I expect there will be a lot of anger and frustrations."
According to media reports, demonstrations around Madison followed the shooting death, with some protesters chanting, "Black lives matter" and "Who can you trust? Not the police," and others beating drums.
The bill to require an outside agency to investigate officer-involved deaths was introduced by former Wisconsin Assemblyman Garey Bies, a Republican, in an effort to create more confidence in the findings of inquiries into officer-involved shootings.
Among its backers was retired U.S. Air Force Lt. Col. Michael Bell, whose unarmed son, Michael E. Bell, was shot in the head outside his home in Kenosha by police officers in 2004. The officers were later cleared of any wrongdoing by their department. Michael Bell received a piece of a $1.75 million civil-rights lawsuit settlement after the incident, and he has since spent more than $850,000 on billboards, commercials and newspaper advertisements questioning whether police officers should be allowed to investigate other officers who kill while on duty, as USA Today reported.
© Copyright IBTimes 2023. All rights reserved.