Anti-Islam Pegida Group To Hold First London Rally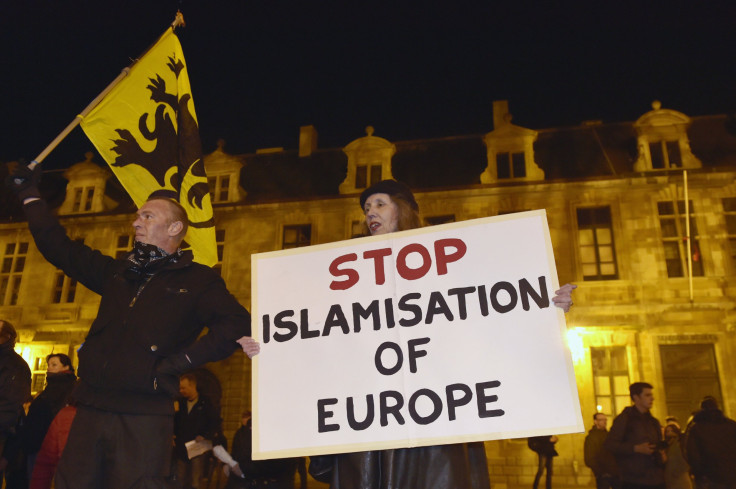 The German right-wing, anti-Islam group Pegida, or Patriotic Europeans against the Islamization of the West, will hold its first London rally on Saturday. This would be the group's second demonstration in the U.K., following its event in Newcastle in February.
"Now is your chance to stand proud in our capital in support of Pegida U.K. and raise awareness of the detrimental affect radical Islam and slack border controls/mass immigration are having on our country," the German group said in a statement posted on its Facebook page. The rally is scheduled to start at 5:00 p.m., local time, (12:00 p.m. EDT) and will include candlelight vigils and speeches by critics of Islam.
Pegida, a Dresden-based group, has organized several rallies and demonstrations across Europe since October. The group, whose German rallies witnessed the participation of thousands of people, has called for stricter immigration checks to prevent the perceived Islamization of European countries. In January, German Chancellor Angela Merkel denounced Pegida's activities and accused it of fomenting "prejudice, coldness and hatred."
However, the group's demonstrations outside Germany have not witnessed significant participation. Last month, the group canceled its march in Montreal, Canada, after only 15 of its supporters showed up.
Saturday's Pegida rally in London would come just a day after two opposing extremist fringe groups held protests outside a London mosque. On Friday, supporters of the radical Muslim cleric Anjem Choudary and protesters belonging to the nationalist English Defence League held demonstrations outside the London Central Mosque -- one of the largest mosques in the U.K.
British anti-fascist group Unite Against Fascism said in a statement posted on its Facebook page that it plans to hold a counter-protest in London to oppose the "racist" Pegida rally. "We stand in solidarity with German anti fascists resisting the racist Pegida and will not let the Islamophobes gain a foothold here," the group said.
© Copyright IBTimes 2023. All rights reserved.