Anti-Parasitic Drug Ivermectin Showed No Sign Of Alleviating COVID-19, Says New Study
A study published Wednesday in the New England Journal of Medicine found that the popular anti-parasitic drug ivermectin does not decrease the chances of being hospitalized due to COVID-19.
Health agencies such as the World Health Organization and Food and Drug Administration had previously advised against the use of ivermectin to treat COVID-19, and stressed that large doses of the drug can be dangerous.
The FDA said it received various reports of individuals needing medical attention following intake of ivermectin, which is meant for livestock. The WHO called ivermectin "a broad spectrum anti-parasitic agent," and emphasized that the drug should only be used in clinical trials.
"The most effective ways to limit the spread of COVID-19 include getting a COVID-19 vaccine when it is available to you and following current CDC guidance," the FDA wrote on its website. "Talk to your healthcare provider about available COVID-19 vaccines and treatment options."
Ivermectin grew in popularity with the help of podcaster Joe Rogan. In 2021, Rogan told his audience that he tested positive for COVID-19 and was taking ivermectin and other drugs for treatment.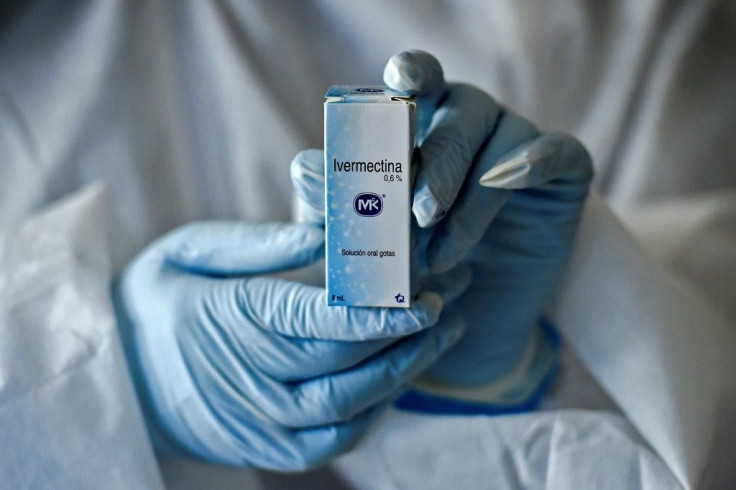 The authors of the study examined over 1,300 COVID patients. Half were given a placebo, while the other half received the anti-parasitic drug. It was concluded that those treated with ivermectin did not indicate lower odds of being hospitalized because of the virus.
"We did not find a significantly or clinically meaningful lower risk of medical admission to a hospital or prolonged emergency department observation (primary composite outcome) with ivermectin…" the authors stated. "We found no important effects of treatment with ivermectin on the secondary outcomes."
Last week, the FDA concluded that GlaxoSmithKline's COVID-19 antibody drug will likely not be effective against the infamous Omicron subvariant known as BA.2. The pharmaceutical giant said that regulators have "amended the Emergency Use Authorization (EUA) Fact Sheet for sotrovimab, an investigational monoclonal antibody," as evidence showed that "it is unlikely that the sotrovimab 500 mg dose will be effective against the Omicron BA.2 variant."
© Copyright IBTimes 2023. All rights reserved.