Anti-Vaxxer Attacks Doctor Over Administration Of COVID-19 Vaccine, Streams Incident On Facebook Live
KEY POINTS
The anti-vaxxer attacked the doctor inside a hospital in Bulgaria
The accused was taken into custody
He was previously jailed in a drug trafficking case
An anti-vaxxer in Bulgaria barged into a hospital and live-streamed him attacking a doctor.
With his camera on, Ventsislav Angelov stormed into the hospital along with a woman who claimed her husband, who had a heart condition, had died after being vaccinated against COVID-19 by doctor Ivaylo Ivanov. Angelov then started attacking the doctor, threatening to kill him, Euractiv reported.
"I'm going to kill you, I'm telling you!" Angelov can be heard telling in the video broadcast live on his Facebook page. The incident took place Tuesday at a hospital in Novo Selo, a village in northern Bulgaria.
After the video of the incident went viral on social media, Angelov was taken into custody. Angelov is reportedly an anti-vaxxer, who is also against coronavirus lockdown measures. He was previously jailed in a drug trafficking case.
Meanwhile, Mareila Yordanova, the mayor of Novo Selo, told Radio Free Europe the doctor was shaken by the incident and had given his statement to police.
"Right now, several villages don't have a doctor because of this case," Yordanova told the outlet.
It was unclear what charges Angelov could face regarding the incident, but the Bulgarian Medical Union (BLS) has urged the police to take strict action against him.
"The BLS will not tolerate doctors being humiliated, harassed, and attacked while trying to do their job," BLS said in a statement.
The European nation, which is struggling to contain a fifth wave of the pandemic, recorded 11,181 coronavirus cases and 91 deaths Wednesday, taking the total tally of COVID-19 cases to 840,000. Less than 30 percent of the population is vaccinated against the virus. Over 5,200 people were admitted to the hospital Wednesday, with 554 of them in the ICU.
Earlier this week, relatives of a patient, who was admitted to a COVID-19 ward, barged into a hospital in Ruse, claiming he was not infected with coronavirus and demanding his release from the hospital at the earliest. The accused were taken into custody. However, it was not clear what happened to the patient.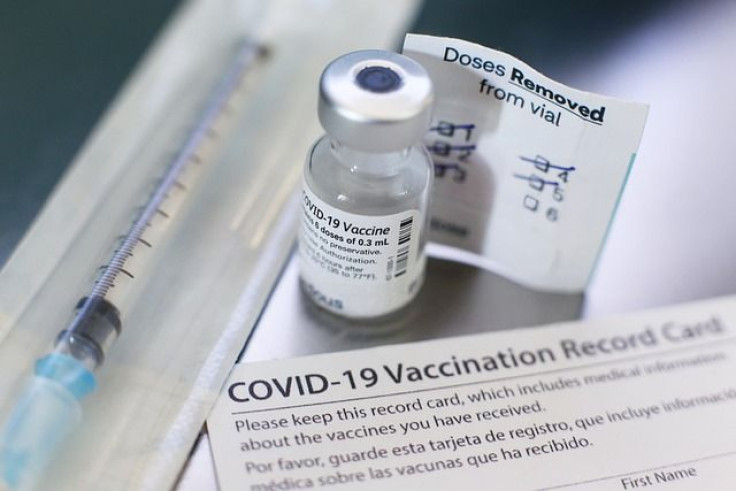 © Copyright IBTimes 2023. All rights reserved.
FOLLOW MORE IBT NEWS ON THE BELOW CHANNELS