Antibiotic Resistance: Why Aren't Drug Companies Developing New Medicines To Stop Superbugs?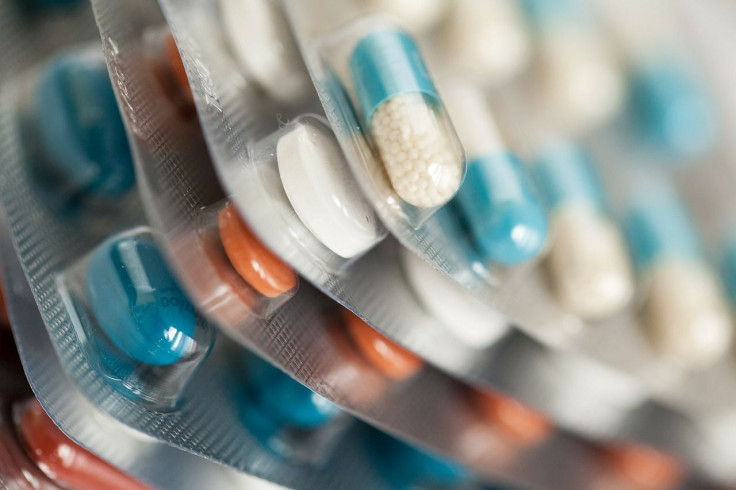 The U.S. Food and Drug Administration last week approved an antibiotic to ward off a "superbug," or strain of bacteria that causes dangerous infections and has failed to respond to any other drug. Unfortuately, it was a rare occasion. Only nine new antibiotics have been approved by the agency in the last decade, even though public health officials say the world's doctors are in desperate need of more drugs to face a growing threat from increasingly resistant bacteria.
Already, 23,000 people die yearly from antibiotic-resistant bacteria in the U.S. and more than 2 million fall ill, according to the Centers for Disease Control. But as many as 10 million people a year could die from antibiotic-resistant bacteria worldwide by 2050 if new treatments are not discovered, according to a recent report from the Review on Antimicrobial Resistance.
"For society's preservation as we know it, there has to be a constant regeneration of new antibiotics to go after these progressively more resistant bacteria," said Barry Eisenstein, vice president of scientific affairs at Cubist Pharmaceuticals Inc., which specializes in antibiotic development.
Despite that urgency, most of the world's largest pharmaceutical companies stopped making antibiotics long ago, citing high costs of development and low returns. The handful of biotech firms that are making them today have focused on the narrow slices of the infectious disease spectrum that seem most likely to generate profits. Therefore, only a fraction of the medicines that are needed are being produced.
This discrepancy has prompted the U.S. government to step in with public incentives and partnerships to stir up interest in this forgotten class of drugs, but the measures taken so far have had limited impact on the industry. Earlier this year, President Barack Obama committed $1.2 billion in his annual budget proposal -- and unprecedented amount -- to the fight against life-threatening infections caused by resistant bacteria. Researchers, drug companies and nonprofit leaders say this public investment should help revive antibiotic development, so long as the resources are smartly applied.
A Bygone Age Of Antibiotics
The golden era of antibiotics began with the discovery of penicillin in 1928. From then into the 1970s, 270 drugs were developed to ward off infections, ushering in the age of modern medicine. Business was booming and by 1990, 18 of the world's largest pharmaceutical companies manufactured and sold antibiotics, according to a 2011 study by economists Adrian Towse and Priya Sharma published in the International Journal of the Economics of Business.
Then interest began to drop off. By 1991, half of the drugmakers had cut funding for fighting infectious diseases from the 1970s levels. A decade later, major companies including Pfizer Inc., Eli Lilly and Co. and Bristol-Myers Squibb Co. abandoned antibiotics altogether. Today, only six of the top 50 pharmaceutical companies as ranked by sales are still pursuing this research, according to the Pew Charitable Trusts.
"If you look at the number of companies exiting the antibiotic space, it's three to one over the past decade or two," said Michael Kinch, an expert on commercializing biomedical technologies at Washington University in St. Louis. "For every company that enters, there are three that exit, and the companies that are entering are small and the ones that are leaving are the major pharmaceuticals."
Those major companies that have left say the scientific challenges of antibiotic development are harder than ever. But experts add that the payoff of curing an infectious disease is low when compared with booming markets for drugs that treat chronic illnesses. "Companies are very much interested in disease that can be managed -- chronic ailments like high blood pressure," Shahriar Mobashery, a biochemist at the University of Notre Dame, says. "After a certain age, you would use their product till the end of your life."
Many economists have supported these arguments, no matter how unsatisfying they seem to those concerned with public health. A 2011 analysis showed antibiotics had a net present value, a measure of overall costs and benefits, of $100 million while musculoskeletal drugs fetched more than $1 billion and neuro-treatments were valued at $750 million. A 2014 presentation showed that while an antibiotic for a urinary tract infection may hold a net present value of $22 million, another antibiotic commonly used in dental cleanings actually loses money at minus $4 million, and all such drugs the researchers analyzed had estimated ranges extending below zero.
"They're economically viable but they're not economically attractive to many executives," said Don Ganem, global head of infectious diseases at Novartis AG, which is one of the few major companies still in the antibiotics business.
A Resurgence Of Interest
Instead, small and medium biotech companies have been the movers and shakers of these critical medicines in recent years, often doing so with hopes of selling their products off or being acquired by the major pharmaceutical companies once their ideas show enough promise.
That's precisely the scenario that played out when Merck & Co., the world's fourth-largest pharmaceutical company, bought Cubist earlier this year. Such arrangements can sometimes spell profitability -- sales for a new antibiotic by Merck are expected to top $1 billion, according to FierceBiotech, and one called Cubicin already rakes in about that much in annual revenue.
But those companies that are succeeding in these deals largely serve a slim range of particularly devastating infectious diseases whose victims are desperate for treatment, and their highly specialized drugs may not deliver the breadth of everyday solutions that society truly needs. "This is a very circuitous way of bringing life-saving drugs to the public," Mobashery says.
One tactic of biotech firms, for example, is to lower development costs by pivoting off the formula of an existing antibiotic rather than developing a brand new one, even though novel medicines might stand up to resistance for longer. The researchers who created Cubicin did this by picking up a drug concept that had been discarded by Eli Lilly. Similarly, the Medicines Co., which has multiple antibiotics in its pipeline, has tried to tack on life to existing antibiotics by affixing them with an inhibitor that knocks out an enzyme which gives bacteria its resistance.
Cubist has also adopted a strategy of developing intravenous antibiotics for infections that occur in hospitals or at nursing homes rather than the type which are prescribed by family doctors and taken for a broader range of infections, because it's easier for them to sell directly to these major facilities. "The investment into sales and marketing is much smaller than for an oral antibiotic when you've got to talk to every general practitioner and pediatrician," Eisenstein says.
A Call For Help
Though these strategies are filling in a few important gaps in antibiotic resistance, the U.S. government acknowledges that it's unlikely to fully satisfy the critical need for new medicines. That's why in 2012, Congress passed the Generating Antibiotic Incentives Now (GAIN) Act, which provides five extra years of patent protection and a fast-track approval process through the FDA for new antibiotics. The drug that the FDA approved last week, named Avycaz and produced by Forest Pharmaceuticals, was developed under the provision, and companies are pursuing approval for 56 more new drugs under the program.
While the promise of a longer patent is enticing, Ganem at Novartis says the reward comes too late to properly motivate a company to commit to a new antibiotic. Aliza Glasner, an expert in food and drug law at Georgetown University, suggests another solution: a "wild card" patent that would let a company that developed an antibiotic tack on a short period of patent exclusivity to any drug of their choice – potentially a blockbuster whose profits could more than make up for low returns on the antibiotic.
The government has also recently granted money directly to companies through the Biomedical Advanced Research and Development Agency (Barda) to help with the costs of antibiotic development. In 2013, Barda signed a $200 million partnership with GlaxoSmthKline -- the first of its kind -- to prompt the drug company to develop multiple new medicines.
Moving forward, that amount seems to be a fair estimate for what it may take to tempt pharmaceutical companies to take a serious look at new antibiotics. Cubist plans to invest at least $400 million into its research and development again this year, while the entire research and development budget of Merck & Co., the company's new owner, was $7.5 billion in 2013, according to Statista. With Obama's 1.2 billion commitment to the area, the industry expects to see many more opportunities of this sort.
Kinch in St. Louis said federal agencies must remember that smaller firms should be recognized for their commitment to these medicines in recent years. "When the White House throws big money at the antibiotics questions, they need to be smart about where they put those investments," he says. "Throwing a bunch of money at Merck or Pfizer could be less effective than throwing a bunch of money at a smaller company that's thinking outside the box on this."
© Copyright IBTimes 2022. All rights reserved.
FOLLOW MORE IBT NEWS ON THE BELOW CHANNELS