Ants Crawling Inside Girl's Eye Baffle Doctors About How They Got There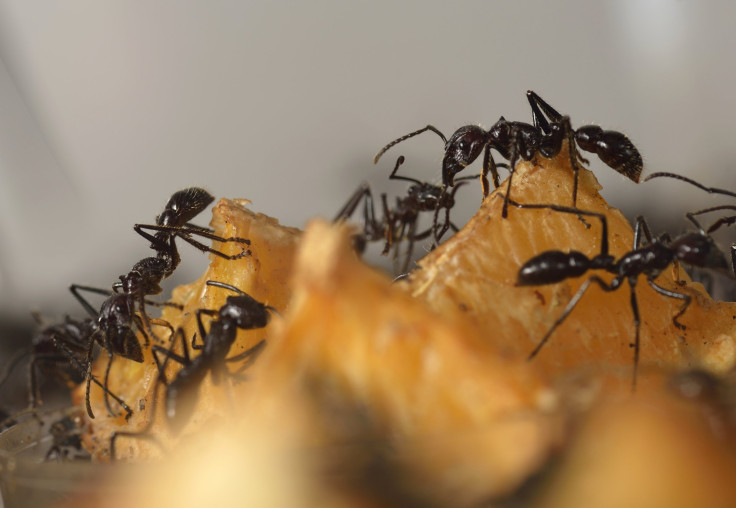 In a bizarre incident that took place in the southern Indian state of Karnataka, an 11-year-old girl was found to have 60 ants in her eye. Doctors were baffled about how the ants got there.
The girl, who has only been identified by her first name Ashwini, complained of itchy eyes and severe pain. The girl lives with her parents in Nellingeri village, in the town of Belthangady. She told them about some problem in her eyes. When her parents checked her eye they found an ant below her eyelid.
Ashwini's parents did not take this seriously as they thought the insect might have got inside when she was sleeping. But when the discomfort in the girl's eye continued, her parents consulted doctors at a local hospital.
It is likely that the ants had probably entered the girl's body through her ears. However, this could not be confirmed.
The girl was prescribed eye drops to help the irritation subside. But the medication did not help, as nearly five to six ants have been coming out of her eyes daily. So far, as many as 60 dead ants were pulled out of her eyes.
On Monday, Ashwini was taken to another eye hospital but the doctors at the facility said they could not treat the child until they see the phenomenon for themselves.
In another bizarre case that took place in India in 2016, hundreds of ants were removed from a 12-year-old girl's head. It was believed that the ants who entered the girl's body through her ears had set up a colony in her head. Shreya Darji, who lived in Deesa, a city in the westernmost state of Gujarat, first complained of ear pain in August 2016.
"The girl's case is very challenging for me, as I have never seen such a case, nor found it in medical history," Dr. Jawahar Talsania told local media Times of India at the time. "The big ants must be biting her, but the girl did not feel pain inside her ears. Besides, there was no damage inside her ear."
© Copyright IBTimes 2023. All rights reserved.