An App Born In Russia Is Disrupting India's Ride-Hailing Market By Challenging Uber And Ola
A startup founded in Russia is shaking up India's ride-hailing market, long dominated by Uber and homegrown startup Ola. The ride-hailing unicorn has become globally popular after disrupting the ride-sharing industry with its "set-your-own-price ride-hailing" app.
InDrive works similar to Ola and Uber, which connect drivers and passengers on a single platform. But InDrive has a competitive advantage in the Indian market, and that is not because it was founded in Russia, a country that is much loved by Indians.
What makes inDrive attractive to Indians is the opportunity it offers both the rider and driver to agree on a price. That is different from the price experience offered by Ola, Uber or Lyft, which decide the trip fare themselves using an algorithm, over which neither the driver nor passenger has any control.
Cab fares in Indian cities have risen month after month, mainly on the back of rising fuel prices. A number of users in Delhi told International Business Times that inDrive offers them a chance to negotiate cheaper fares than those offered by Uber and Ola. InDrive's quick acceptance in India is partly cultural -- Indians love to haggle and feel empowered when they can beat down the price.
Here's what we found after testing the app in Delhi — inDrive showed a price of Rs 300 ($3.6) for the same route, which cost about Rs 420 ($5) on Uber.
Originally launched in Russia's Siberia in 2013, InDrive is now present in 47 countries, becoming the second-largest ride-hailing app worldwide in terms of downloads and the fastest-growing app in its industry in 2022, as per research firm data.ai. The platform has provided more than 2 billion rides since its inception, according to its website.
The app launched in India in 2019 as InDriver, in cities like Chandigarh in the north and Hyderabad in the south.
As it rebranded to InDrive from InDriver, the California-headquartered company expanded its services in India, launching in Kolkata in April last year and the capital Delhi in November.
InDrive gained traction in India as both Uber and Ola were losing out on customer satisfaction. Frequent cancellations, high fares and ambiguous commission structures had shaken the faith of millions of ride hailers and ride providers in India's cities.
InDrive's solution was impressive and timely. It provides a negotiation feature that allows both drivers and passengers to book the ride at a fare they mutually agree on. Passengers can quote their desired fare and drivers can respond with counter-offers until the two agree on one price.
"When I was riding with Uber or Ola, I had no control over the cab fare," Neeraj Bidhuri, a New Delhi-based office worker, told IBT. "They particularly charge exorbitant fares during surge hours or traffic situations. I recently started using inDrive and I certainly am impressed. I can bargain for a fare that is appropriate for the route. If the driver agrees on the fare, then I book the ride. There is better control in my hands to decide the fare for the ride."
It is a success that InDrive has seen repeating itself in markets where haggling is a part of the culture.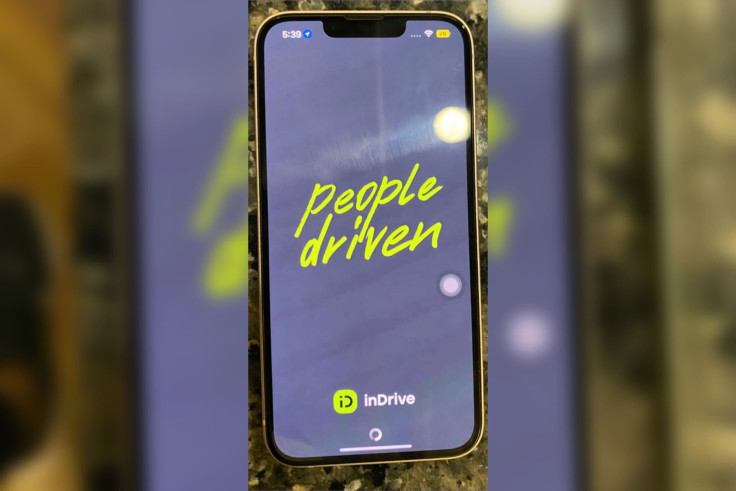 The satisfaction is shared by cab drivers who sign up to work for InDrive. "I have been working for InDrive for almost four months now and do a daily average of 9-10 hours with them," Jasvinder Singh, who drives a cab in New Delhi, said. "While sometimes I still drive Uber, I have stopped working for Ola after the number of passengers declined on the app. Gradually, I have seen a rise in the number of InDrive users, which has boosted my sales in the past two months."
Cab drivers also benefit from the low commissions charged by InDrive on each ride versus its competitors. While the two ride-hailing platforms take anywhere between 25% and 30% of a passenger's payment as commission, InDrive charges just 9%-10%. Notably, InDrive first advertised itself as a platform that doesn't cut any commission from the driver.
"Uber takes a significantly high commission, leaving us drivers with peanuts on every ride. Ola is even worse. Recently, InDrive has started taking cuts on every ride but they are minimal," Mohan Kumar, another cabbie who has been working with inDrive for six months, told IBT.
"Let's see how long it will take for the company to charge us a higher commission," Kumar added.
InDrive has maintained that the commission it charges cab drivers will always remain less than that of its competitors.
InDrive achieved unicorn status in 2021 following a $140 million investment from Insight Partners, General Catalyst and Bond Capital, which valued the firm at $1.23 billion.
Last month, the ride-hailing app raised $150 million in a debt-financing round to boost its expansion strategy for new business verticals. The firm has also diversified into delivery, handyman services, and cargo transportation that can be booked through the app.
Still, InDrive lags behind its rivals in safety features. An InDrive passenger cannot send ride details to their contacts or alert them about any shift in the original route by the driver. The only support feature that InDrive provides is through a chat box, which is not known for a quick response.
Uber and Ola, on the other hand, have dedicated helplines for passengers and drivers to connect with support executives to resolve any concerns.
InDrive didn't respond to IBT's emails seeking comments about passenger safety steps.
Last year, the company partnered with the Device Intelligence platform from SHIELD to ensure that prices and negotiations are kept transparent. It hopes this will help prevent ride-hailing fraud syndicates that use fake accounts to steal users' identities and even take over legitimate accounts.
FOR FREE to continue reading
✔️ Unlock the full content of International Business Times UK for free
offer available for a limited time only
✔️ Easily manage your Newsletters subscriptions and save your favourite articles
✔️ No payment method required
Already have an account?
Log in
© Copyright IBTimes 2023. All rights reserved.