Apple CEO Tim Cook Apology Makes Waves In China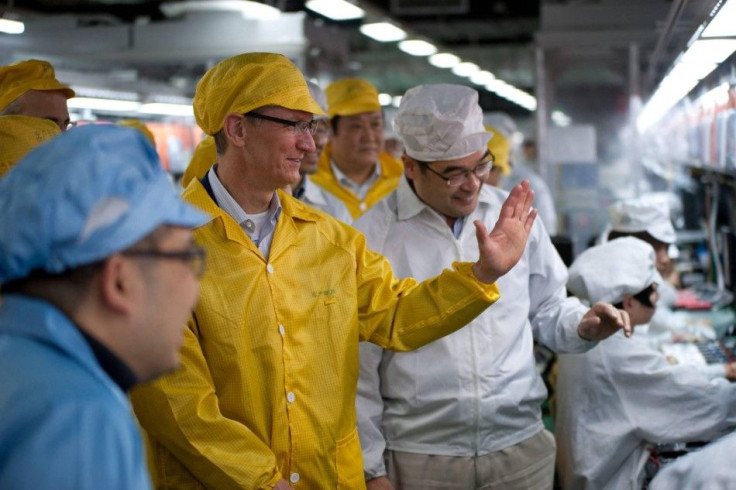 After weeks of criticism by China's state media, online personalities and social media bloggers, Apple Inc. (NASDAQ:AAPL) CEO Tim Cook released a statement apologizing to the tech giant's Chinese consumers.
"We are aware that owing to insufficient external communication, some consider Apple's attitude to be arrogant, inattentive or indifferent to consumer feedback," Cook said in a letter written in Chinese on the company's regional Web page. "We express our sincere apologies for causing consumers any misgivings or misunderstanding."
Several reports from Chinese media, including state-run CCTV, attacked Apple, accusing the company of having an anti-Chinese bias. Popular Chinese celebrities and journalists joined the conversation, echoing the same complaints about Apple's customer service in China, which was lacking compared with other regions. Adjustments were also made to China's customer service policies to meet international standards.
Cook's apology to China, Apple's second-biggest market after the U.S., was an important step in mending relations between the nation and the corporation.
After the apology, the Chinese responded with praise.
Just a week after a scathing commentary by the state-run newspaper People's Daily called Apple arrogant, its sister publication, The Global Times, said the apology has already eased China's concerns and set an example for other foreign brands to follow when doing business in China.
"The company's apology letter has eased the situation, softening the tense relationship between Apple and the Chinese market…its reaction is worth respect, compared with other American companies," the paper said.
Even China's Foreign Ministry chimed in on Apple's response to the relentless Chinese criticism by praising the company for responding "conscientiously" to consumer demands, Reuters reported.
"We approve of what Apple said," Hong Lei said. "I think such action is commendable."
The responses online were mixed but mostly impressed with Cook's language on China.
"We always harbor immense respect for China; the Chinese consumer is always the top priority of our hearts," Cook wrote.
"China's power is great!" one blogger wrote on China's Twitter-like microblogging site in response to that particular quote.
Others were not so readily accepting of the apology, noting that Chinese consumers were important because of how much revenue they are worth, not because of "respect."
"Respect us? They respect our money!" a blogger wrote on Weibo.
According to a report by IBTimes China Edition, Apple lost an estimated $12.9 billion dollars in China following the nationwide criticism of the company.
"Boycott Apple, boycott Japanese goods, domestic products are more reliable anyway," another netizen added.
However, many disregarded those comments, saying it doesn't matter because effective changes were made.
"This is a tremendous apology. Of course there are economic benefits of apologizing, but who cares? Changes were made and that's what we wanted."
Other responses were even more critical, citing China's other headline-grabbing problems, such as pollution, that still haven't been solved.
"Air, water and food safety, and Apple is our concern? Now China needs to apologize."
Additional reporting by Xue Jiancong for IBTimes China Edition.
© Copyright IBTimes 2023. All rights reserved.
FOLLOW MORE IBT NEWS ON THE BELOW CHANNELS