Rotten Apple? While China Piles On Attacks On Iconic US Tech Company, Netizens Say Chinese Firms Are Just As Bad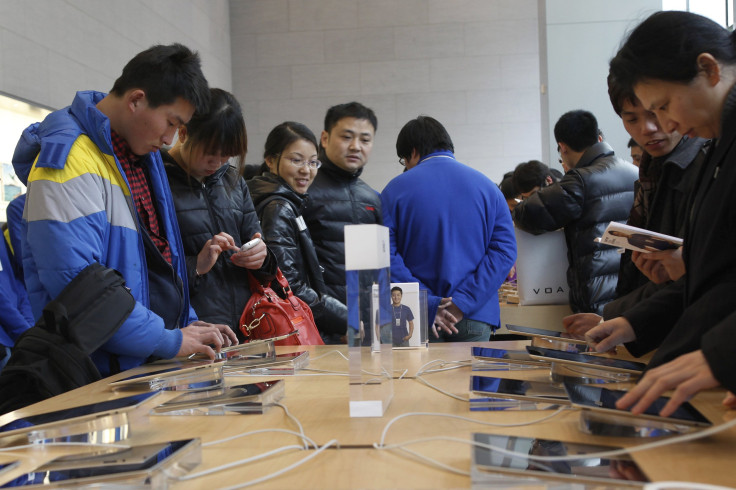 China's relationship with Apple (NASDAQ: AAPL) has deteriorated quickly. The Silicon Valley-based technology giant has been the target of much criticism from news outlets and celebrities in China.
China's state-run news channel CCTV ran an investigative report that attacked Apple for allegedly having an anti-Chinese bias.
"Isn't [Apple] here earning Chinese people's money? Outside China, they will give you a new back cover [accessory] for free but they won't change Chinese back covers for you. Why are Chinese consumers less valued than others? This is very unfair to Chinese consumers," the CCTV report said.
Afterward, China's animosity toward Apple only intensified.
Following the CCTV report, China's official Communist Party newspaper, the People's Daily, published an editorial titled, "Let's strike away Apple's unparalleled arrogance," which was about as subtle with its criticism of the company as the title suggests.
The report also garnered the attention of Chinese celebrities who used China's Twitter-like social media platform, Weibo, to express growing disappointment in Apple.
Deng Fei, a well-known journalist, and popular blogger Liu Jishou took to their accounts to echo the allegations against Apple put forth by CCTV.
But it wasn't until Peter Ho, a Taiwanese actor, allegedly posted his comments on Weibo that people became suspicious of the Chinese government "astroturfing"* efforts to help promote Apple-bashing.
Ho's post, translated by TheShanghaiist.com, read:
"Apple plays so many tricks with their customer service. I feel hurt as an Apple fan. Have you done right by [Steve] Jobs? Have you done right by boys who sell their kidneys [to buy Apple products], this is an example of big-name shops bullying customers. To publish around 8:20pm."
Netizens quickly spotted the suspicious end note and questioned its authenticity. A few hours later, Ho posted again saying his account had been hijacked and he was not the one behind the Apple rant.
"Now it's me in person. Someone stole my Weibo account and posted the previous Weibo [message]. Will someone tell me what's going on? This is ridiculous!" he wrote.
But suspicions of Chinese government involvement in these propaganda messages still remain among users, with one even asking, given the opportunity to post on a celebrity's social media page, "why would a regular fan use it to take down Apple?"
So, following the bad publicity that Apple had been receiving in China, finance magazine Caijing took to Weibo to ask who Chinese netizens believed were the most hated companies. Surprisingly, Apple didn't take the top spot. Instead, several state-owned enterprises (SOE), like China's largest oil companies, telecommunications providers and major banks were mentioned as the most hated.
According to the Wall Street Journal, many bloggers justified their answers by saying that Apple competes in China the way China's SOEs do overseas.
"The [Chinese] companies are heavy-hitters internationally, grabbing headlines for making deals around the world, growing massive market capitalizations and posting eye-popping revenue. But most aren't known for their customer service."
Chinese bloggers were quoted saying that while Apple engages practices in China that are easy to criticize, many Chinese companies do the same.
One user claimed Apple just operates under the "when in Rome, do as the Romans do" principle. Another even said that China's SOEs are worse.
"If we say Apple is arrogant, then most state-owned enterprises are shameless," the blogger wrote.
*Astroturfing refers to political, advertising, or public relations campaigns that are designed to mask the sponsors of the message to give the appearance of coming from independent, grass-roots participants.
© Copyright IBTimes 2023. All rights reserved.