Apple To Challenge Tesla Model Y? Tim Cook's Company Poaches Elon Musk's Ex-Colleagues
Apple could finally be working on a much-awaited "Apple Car" to challenge electric vehicle leader Tesla which held a successful launch on the crossover SUV, the Model Y.
According to reports, the Cupertino company hired former Tesla engineering vice president Michael Schwekutsch and put him in Apple's special projects department. The group is known for groundbreaking projects apart from mobile devices such as Project Titan, Apple's self-driving car.
Schwekutsch in known for coming up with notable powertrain development and has worked with a number of engineering groups like BorgWarner and GKN Driveline. He was also instrumental in the development of powertrains in hybrid and electric vehicles like the BMW i8, Fiat 500eV, Volvo XC90 and Porsche 918 Spyder.
But Schwekutsch is only the tip of the iceberg, it seems, as reports also showed that Apple has hired other key employees from Tesla as well. Schwekutsh will work under Doug Field, who also worked with the electric vehicle company for five years.
With this in mind, it seems that Apple is once more reviving its automotive dreams and this time focusing on getting into the electric vehicle bandwagon if the Tesla hiring is any sign. And although it would seem obvious that they are coming up with a standalone vehicle to challenge Tesla's Model Y, the tech giant could be focusing more on platform development and motoring technology that can be applied by more established car companies.
However, this could raise some considerable debate as Apple is known to be a consumer-centric company so coming up with a platform that other car companies could apply might be far-reaching. At any rate, it seems that the Cupertino giant is indeed working on something that directly addresses mobility.
Several patents and patent application show that Apple could be working on high-voltage battery power converters that can be used on sports cars. Could this mean that the company is working on a high-performance vehicle rather than an eco-friendly car to rival Tesla's? Another clue to that is the apparent hiring of Tesla car designer Andrew Kim.
Last year, the special projects department of Apple had to let go of employees in what looked to be a sign that the company is abandoning many of its automobile dreams. But looking at the obvious pirating of former Tesla employees, perhaps it's not too much to hope that we'll soon see the Apple Car on the road very soon.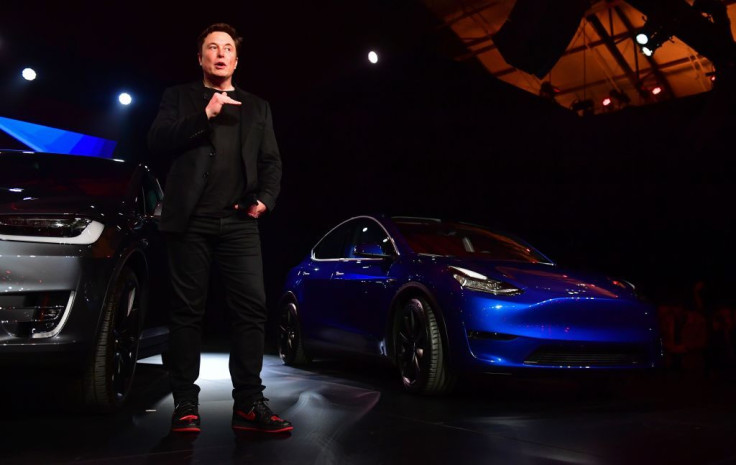 © Copyright IBTimes 2023. All rights reserved.