Apple iOS 11.3 Beta 2 Adds Battery Health Feature, Power Management Option
Apple has released the iOS 11.3 beta 2 update for developers and it looks like it includes the new battery health features that the company previously promised. Soon, users will be able to check on their iPhone's battery health easily and know exactly if they need a battery replacement.
New Battery Health Feature In Settings
In the iOS 11.3 beta 2, the new Battery Health feature is located in Settings under the Battery section. Tapping this new section will show the current health of the iPhone's battery. This section will show the user the battery's maximum capacity and whether or not it's operating at its peak capacity, according to MacRumors.
Maximum Capacity is described as a measure of battery capacity relative to when it was new. The lower the percentage shown, the fewer hours of usage between charges. Peak Performance Capability shows whether the iPhone's battery is able to support normal peak performance.
The Peak Performance Capability section of the Battery Health feature will also inform users why their iPhone is experiencing unexpected shutdowns. Additionally, this section will inform the users if the battery's health has been degraded significantly. If that's the case, Apple will recommend users to reach out to an Authorized Service Provider to replace the iPhone battery.
Power & Performance Management
When an iPhone's battery has significantly been degraded, iOS 11.3 will automatically enable performance management for the iPhone. The Peak Performance Capability section of the Battery Health will immediately inform users that power management has been enabled and that they can disable it by tapping on "Disable."
When users disable power management on their iPhone, it will turn off any throttling to the device's performance. This means that the iPhone should continue working at normal peak performance. An important thing to point out here is that when users disable power management, there's no option to turn it on. However, when an iPhone experiences an unexpected shutdown, iOS 11.3 will automatically turn on power management once again.
There's no way of permanently turning off power management in iOS 11.3. The only way to completely get rid of unexpected shutdowns is to replace the iPhone battery. Apple is currently offering $29 battery replacements for the iPhone 6 and newer until the end of 2018.
Performance/Battery Management On New iPhones
Apple has clarified that all iPhone models have basic performance management features that protect their internal components. However, the iPhone 8, iPhone 8 Plus and iPhone X include "hardware updates" that support an advanced performance management system.
"All iPhone models have basic performance management to ensure that the battery and overall system operates as designed and internal components are protected. And, in the case of hot temperature, the performance management ensures that the device stays within safety limits. Such basic performance management is required for safety and expected function, and cannot be turned off," Apple told Business Insider in a statement.
"iPhone 8, iPhone 8 Plus, and iPhone X models include hardware updates that allow a more advanced performance management system that more precisely allows iOS to anticipate and avoid an unexpected shutdown."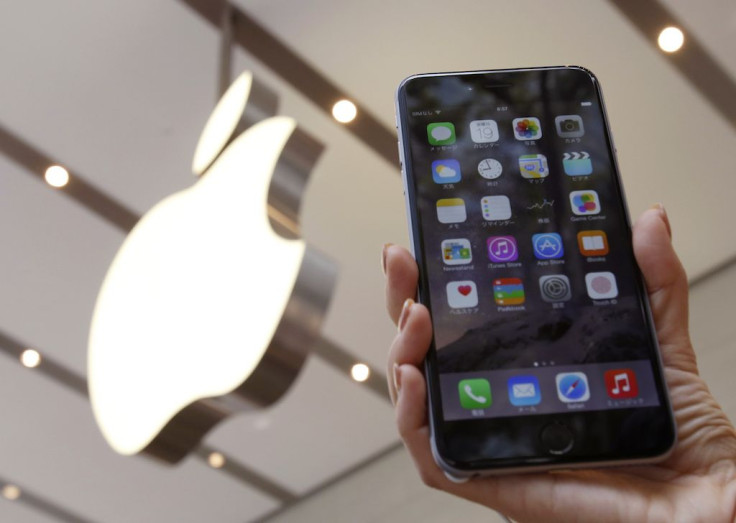 © Copyright IBTimes 2022. All rights reserved.
FOLLOW MORE IBT NEWS ON THE BELOW CHANNELS