Apple iOS 7 Release: 13 Surprise Features We've Discovered In iOS 7 Beta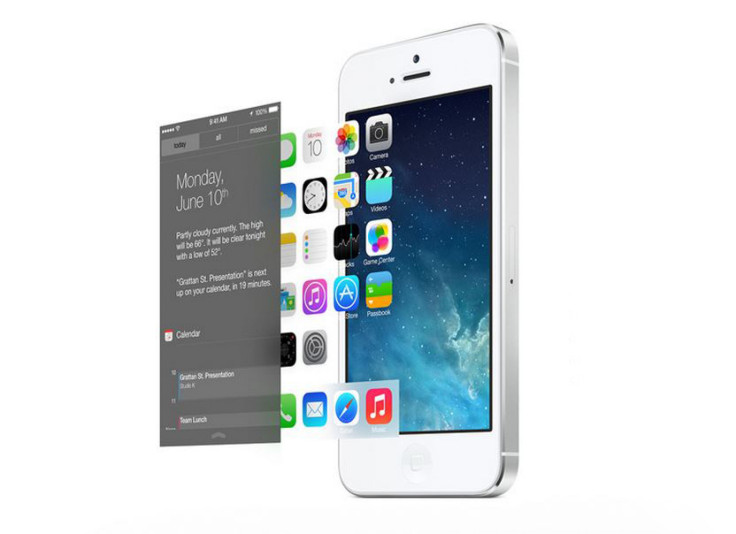 Apple frequently prides itself on its mobile operating system; at last week's 2013 WWDC keynote, shortly before he introduced iOS 7, Apple CEO Tim Cook noted how 93 percent of Apple users have the latest version of iOS installed – iOS 6 – while only one-third of all Android users have the latest mobile OS build, which is Jelly Bean this time around. So as the Android user base continues to be segmented, Apple introduces iOS 7, which most users will likely want to upgrade to as soon as its release date hits this fall (but for those who don't want to wait, there's a way to install iOS 7 right now).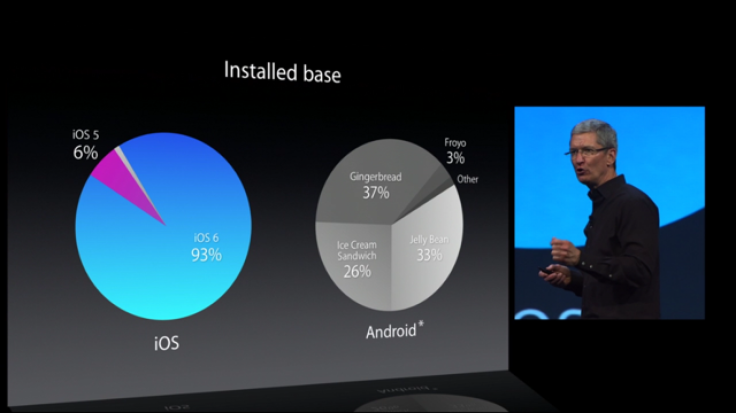 For those who haven't seen our collection of 87 screenshots, iOS 7 is a beautiful build. Completely redesigned to be more focused and simplified, iOS 7 is the same elegant mobile ecosystem users have grown familiar with, but Apple has reimagined all its first-party apps to be more clean and modern, and has added a boatload of new practical features as well. So while iOS 5 and iOS 6 introduced many important features, such as the Notification Center and iCloud, iOS 7 perfects these features and adds even more important functions, such as the new Control Center for easy app control and much better multitasking capabilities.
There's so much to see and do in iOS 7, but in the 11 days since the iOS 7 beta was released, besides the obvious new features, users have discovered a number of small yet significant changes. Here's but a small sample of the new features users will find in iOS 7.
1. Manual App Updates – Apple said iOS 7 will be the first operating system to automatically push updates to all your applications so you'll never see that red number hanging over your App Store to remind you to download an update. But in case users prefer managing which application updates they download, iOS 7 offers a slider that can disable automatic updates, which can be found in the Settings for the iTunes and App Stores.
2. Landscape Multitasking – In all past versions of iOS, double-clicking the home button brought a row of icons at the bottom of the screen that showed which apps were open. Since multitasking has changed in iOS 7, letting users see full app previews of all their open apps, Apple has made it so users can see which apps are open in landscape mode too, and quit any of the apps simply by swiping them up. Multiple apps can also be closed at the same time in iOS 7's landscape multitasking.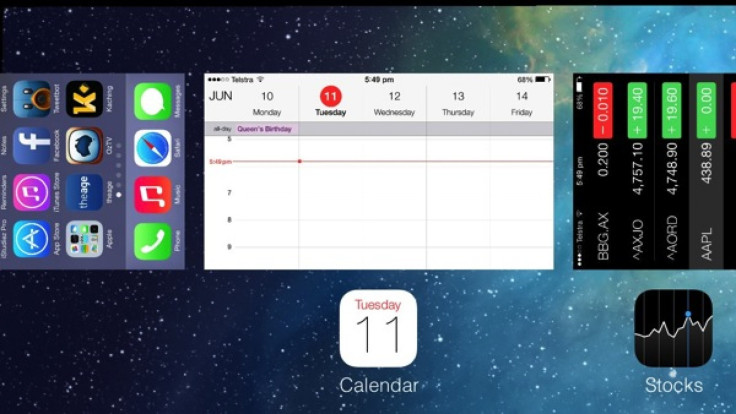 3. The Clock is Alive, But Weather Remains Static – The clock icon in iOS 7 now reads the accurate time; unfortunately, the weather icon, which many had criticized in past iOS releases, remains partially cloudy in perpetuity.
4. Apps Ask To Use Microphone – Past iOS builds only asked users if it was OK to access the phone's location data, camera or Photos app. In iOS 7, users will see that apps will also ask permission to access the device's microphone, which might make worrywarts less concerned about their privacy.
5. Automatic Day/Night Mode – Much like how GPS devices will automatically switch between day and night color schemes, Apple has introduced features for its new turn-by-turn directions in iOS 7 where the app will automatically switch from day to night mode based on the current time and an ambient light sensor to help judge whether different modes should be activated sooner or later.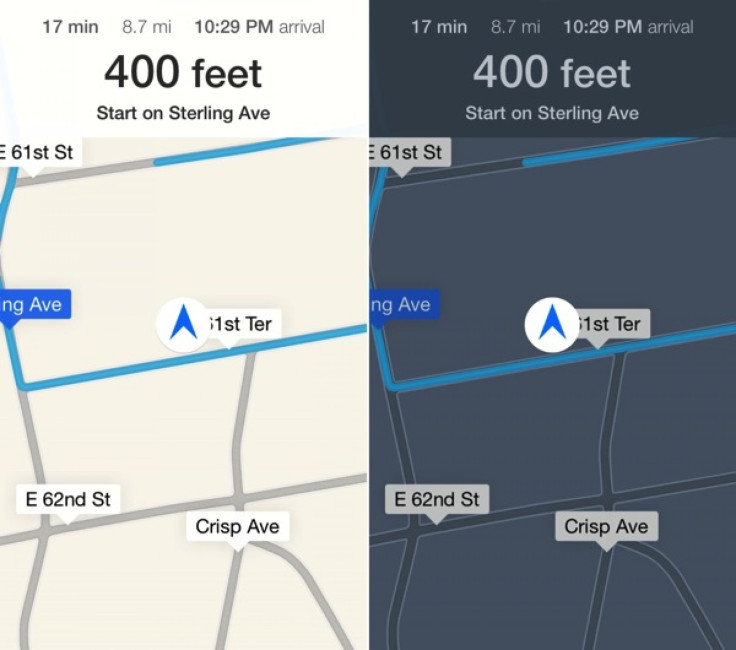 6. Apple Spins Off FaceTime – FaceTime is clearly ready for prime time, as Apple has chosen to make FaceTime its own standalone app in iOS 7. In previous iOS builds, Apple simply included FaceTime into the iPhone's general Phone app.
7. Dynamic Font Size – For any and all apps that support "Dynamic Type," users can select a font size in iOS 7 that works system wide, simply by visiting the "General" section under "Settings" and selecting "Font Size."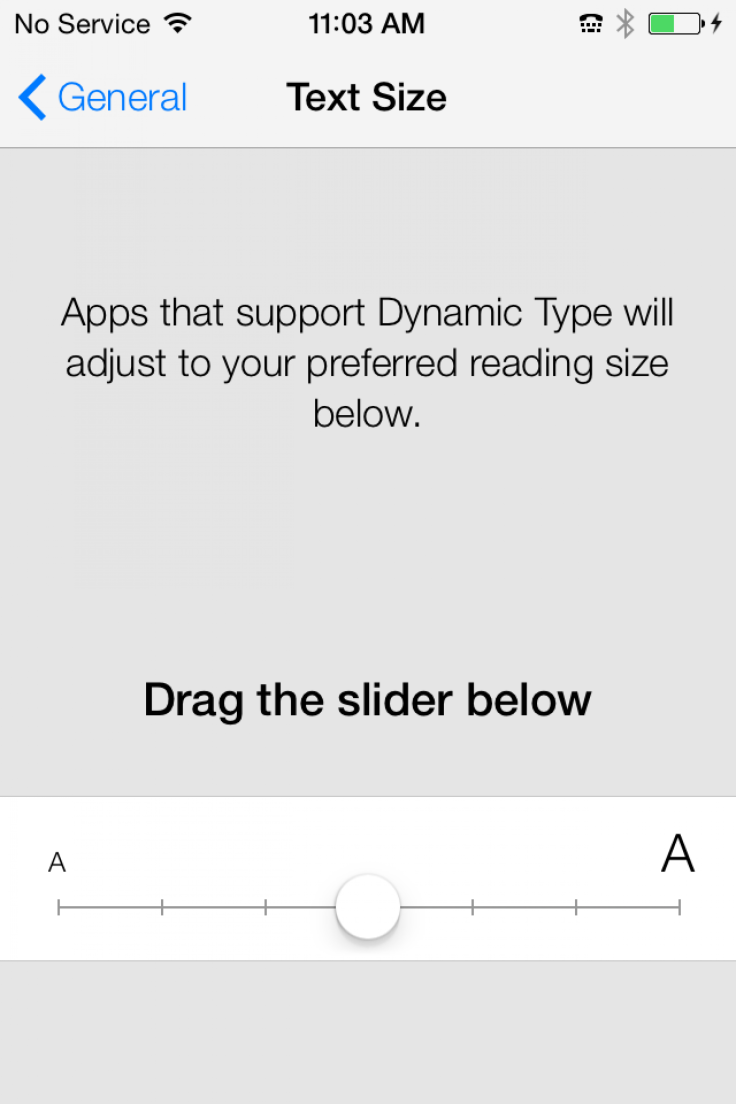 8. No More Custom Fonts In Notes – Speaking of fonts, Apple has actually removed a feature from its Notes application that allowed users to use different fonts. Hundreds of fans of the Marker Felt font are switching to Android.
9. Today Provides Traffic Info – The Notification Center has been one of the more useful features in iOS, but many fans don't necessarily like it. Apple hopes to change their minds in iOS 7 by making the Notification Center much more personal, and therefore even more helpful. In the new Today section, which basically lines out a user's entire day based on their appointments in Calendar, iOS 7 will also tell you the weather outside in case you need a jacket or umbrella, but one feature Apple has overlooked is its ability to provide traffic information on places you frequently visit, so just like Google Now, iOS 7 will let you know if you need to give yourself more time to get from A to B.
10. Maps Options – Last year's Apple Maps was one of the most-hated features in iOS 6, or any iOS build, frankly. After an apology letter from Apple CEO Tim Cook, some managerial changes and some timely advertising, Apple was able to focus attention away from its own iOS Maps application and onto some other mapping alternatives, which gave Apple enough breathing room to fix its own maps app in the background. In iOS 7, Apple has continued to give users choices in terms of their preferred navigation app, so whenever you ask Siri to "Launch Maps," Siri will ask you if you want to open Apple Maps or any number of your other maps applications you've already downloaded.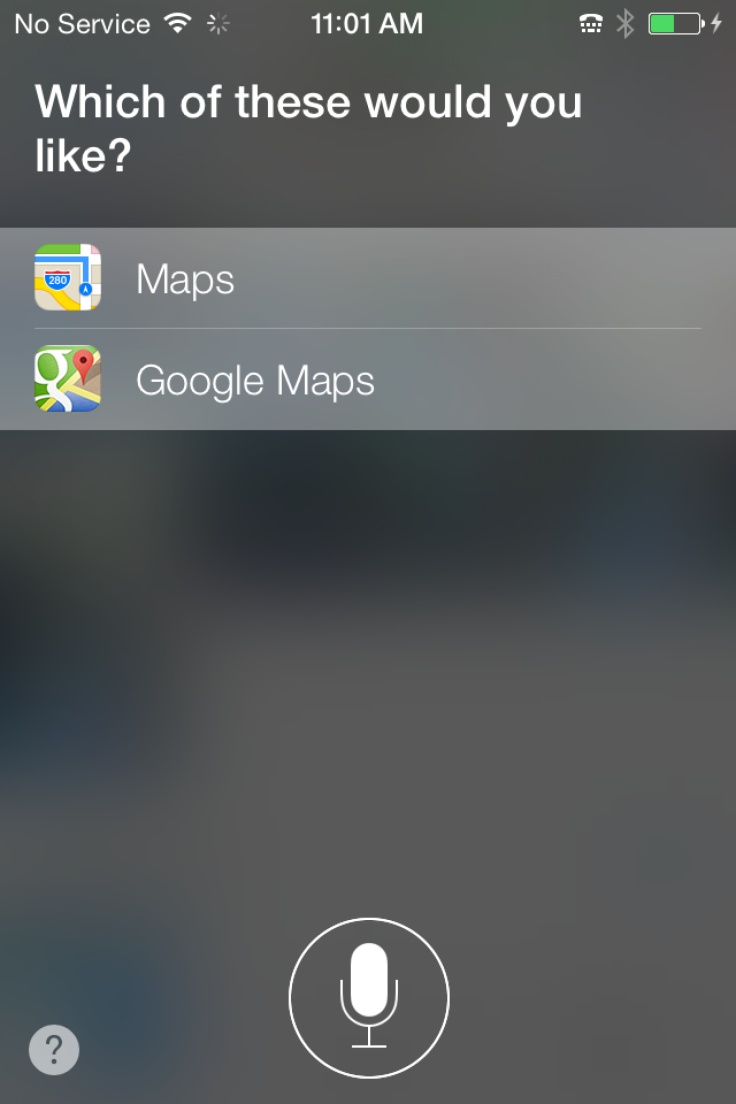 11. Better Music Controls – In iOS, double-clicking the home button from the Lock Screen gives you a few music controls so you can pause, or rewind, fast-forward or skip through songs. In iOS 7, users can also scrub along the song to get to a certain part directly from the lock screen.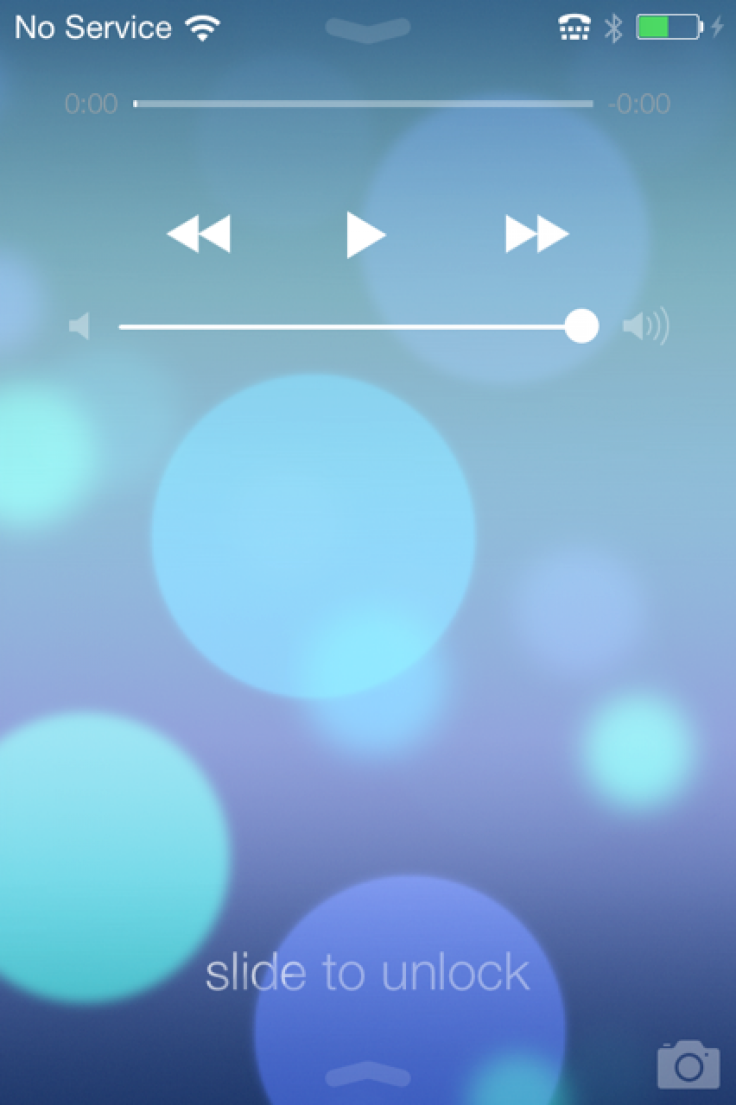 12. Application Blues And Blueprints – Apple never gave downloading applications much thought in previous iOS builds, but in iOS 7, downloading and updating apps isn't only easier, but it's also more standardized and organized. Even though apps will automatically update in iOS 7 by default, apps will feature a new blue dot to indicate they've been updated, and new apps that are downloaded also now show a blueprint of Jony Ive's Vitruvian Man-esque app design, which centers on exact measurements and proportions, rather than a dim preview of the actual app.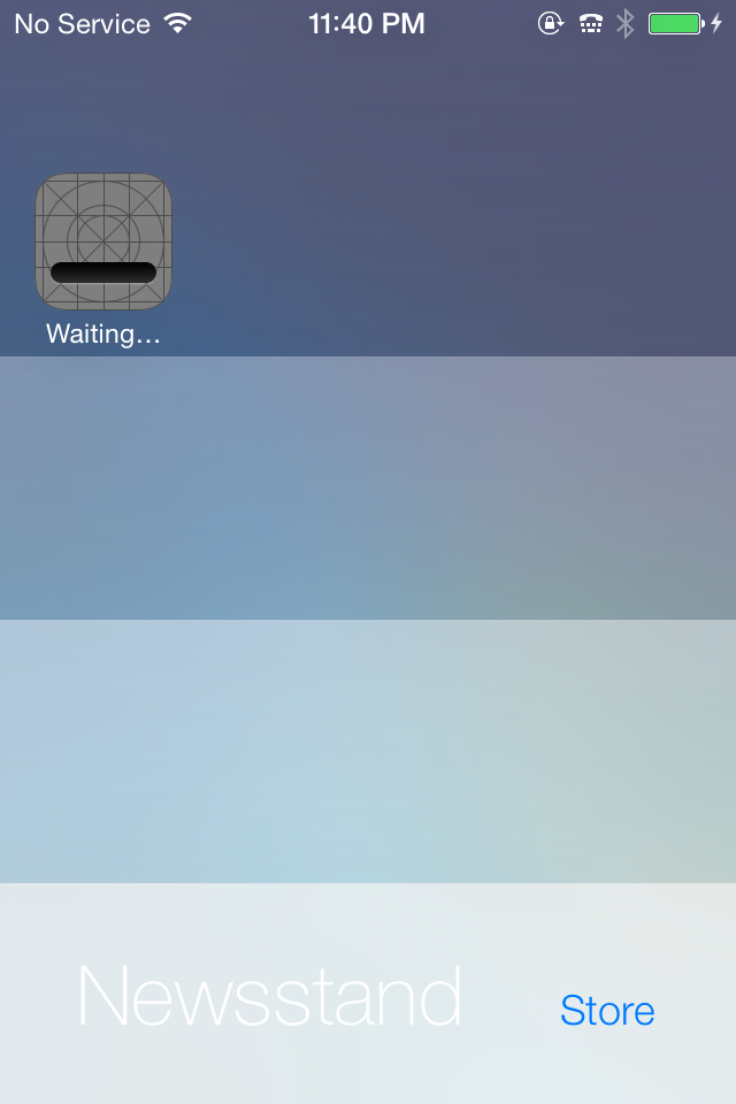 13. Video Zoom – It may seem like a small addition – it certainly wasn't mentioned at Apple's WWDC keynote – but being able to pinch to zoom your videos while recording is actually a major feature in iOS 7. Even though the zooming quality when taking photos in iOS has never been great, the sheer ability to zoom dynamically during a video shoot creates a plethora of possibilities when it comes to creative filming. Vine users, and even those new Instagram video-ers, should get a kick out of it.
Those were only 13 surprise features we found in iOS 7, but there's so much more to see and do in the new mobile OS for iPhone and iPad. The Lock Screen now fades in and out, users can adjust the radius of the geofence in Reminders, and the new Reading List icon pays a small tribute to Apple's late founder Steve Jobs. We'll have plenty more news on iOS 7 before it sees its release date this fall, but in the meantime, feel free to check out our guide through some of the key features in iOS 7, our 80-plus screenshots from iOS 7, or you could even learn how to download and install the iOS 7 beta to start enjoying the new features first-hand.
© Copyright IBTimes 2023. All rights reserved.