Apple iPad Air 3 Rumors: Device Could Arrive With MacBook 2016, iPhone 6C, Apple Watch 2 In March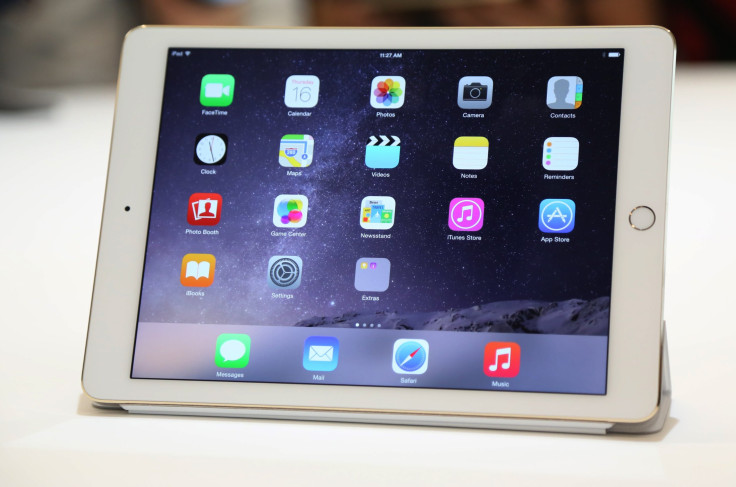 The sixth generation tablet from Apple, the iPad Air 2, was launched this year and it is unlikely to launch a successor model this year. However, speculations are rife that the iPad Air 3 could arrive next year in March alongside other Apple products, including MacBook 2016, iPhone 6C and Apple Watch 2.
In September this year, Apple had unleashed the iPad Pro, iPhone 6S, iPhone 6S Plus and iPad Mini 4, but iPad Air 3 remained unannounced. According to Apple Insider, a recent survey by Loyalytics has revealed that among all the users of Apple iPads, 20 percent are owners of iPad 2 from 2011. Hence, it is the most popular iPad model.
The research also revealed that the iPad Air 2 constitute only 9 percent of iPad owners. The newly released iPad Mini 4 and iPad Mini 3 account only 2.3 percent of iPad users. This clearly shows that iPad users do not upgrade to a newer model frequently. This is one of the major reasons why the iPad sales have stooped down in the recent years.
According to Ecumenical News, the Apple iPad Air 3 rumors suggest that it will arrive in 2016. In this year, Apple had for the first time had held a launch event in the month of March to announce a new MacBook. In the coming year too, Apple is expected to hold a launch event to announce a newer MacBook 2016, Apple iPhone 6C and Apple Watch 2.
Although, Apple has not spoken on the successor model for iPad Air 2, the rumor mill is already on the purported specifications and features of Apple iPad Air 3.
© Copyright IBTimes 2023. All rights reserved.