Apple iPad Pro With 3D-Sensing Tech Confirmed? Supplier May Be Suggesting So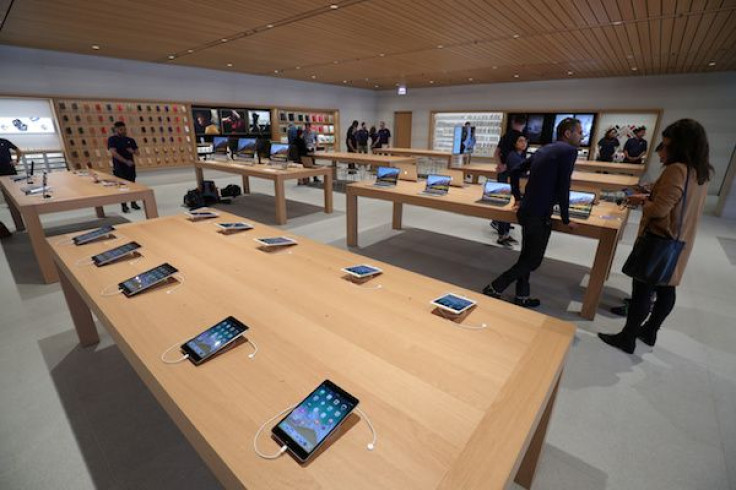 One of Apple's suppliers may have just confirmed the idea that the Cupertino giant could be bringing its 3D-sensing technology to other products outside of its iPhones. Win Semiconductors, Apple's sole supplier of laser components for the Face ID system on the iPhone X, has apparently announced that it is increasing its capital expenditure due to the rising demand for 3D-sensing applications for smartphones and other devices.
In a recent interview with Nikkei Asian Review, Win Semiconductors chief executive Wang Yu-Chi revealed that the company is significantly increasing its capital expenditure this 2018 to meet the surging demand for 3D sensors for smartphones and other electronic devices. "We will at least more than double our capital expenditure in 2018 to meet expanding uses of 3D-sensing features in various devices," Wang said.
The mention of "various devices" somehow corroborates Bloomberg's report late last year that Apple is debuting new iPads that do not sport the home button. The publication went on to claim at the time that in the absence of the physical button, the new iPad tablets could come with the Face ID system that the tech giant introduced with the iPhone X. However, the news outlet maintained that Apple's tablets are not adopting OLED screens this year.
In addition, IBTimes learned last month that there are strings of code in the iOS 11.3 beta that mention "modern iPad." When Apple was developing the iPhone X, it used "modern iPhone" to distinguish it from the iPhone 8 and 8 Plus models. The inclusion of the word "modern" is now believed to be hinting at iPhone X-like upgrades, such as Face ID, that Apple could be bringing to the 2018 iPads.
It's also worth noting that famous Apple leaker and KGI Securities analyst Ming-Chi Kuo predicted last October that Apple is equipping its 2018 iPad Pro models with the same TrueDepth Camera system found on the iPhone X. If true, this would mean that the flagship tablets would be sporting facial recognition technology.
At present, the Taiwanese company's laser components for the iPhone X's facial recognition system help in providing the handset a security barrier. The components function when users unlock their iOS 11 handsets and make payments. Interestingly, Wang disclosed that the 3D-sensing applications could expand to other uses. "We believe such a feature will not only scan faces but also be able to scan objects or sense the environment in the future," Wang said.
Wang made the announcement even though the iPhone X is seen as a disappointment due to its lower-than-expected sales in the previous quarter. Apple even decided to lower its production target for the first OLED iPhone by half for the first quarter of 2018. Nevertheless, Wang is optimistic that 3D-sensing technology will soon find its way to devices other than smartphones.
Wang specifically mentioned robot vacuum cleaners, smart speakers and home appliances during his interview. He did not mention tablets, but it's safe to assume that 3D-sensing technology could come to Apple's iPad Pro series given the clues that have surfaced up to this point
© Copyright IBTimes 2023. All rights reserved.