Apple iPhone X Disappointing Sales Force Foxconn To Venture Into AI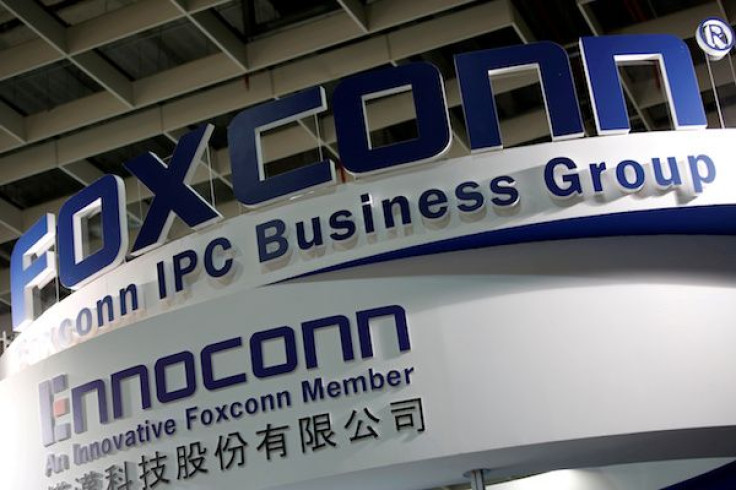 Amid the disappointing performance of the iPhone X, Apple's assembler Foxconn (Hon Gai Precision Industry) has revealed that it is venturing into artificial intelligence and other opportunities.
Foxconn announced Friday that it is pledging to dedicate around $342 million to make itself a key artificial intelligence player. The move is seen as the Taiwanese tech conglomerate's way of seeking for opportunities outside of mainly assembling smartphones, as per Nikkei Asian Review.
"We will at least invest some 10 billion New Taiwan dollars ($342 million) over five years to recruit top talent and deploy artificial intelligence applications in all the manufacturing sites," Foxconn Chairman Terry Gou said. "It's likely that we could even pour in some $10 billion or more if we find the deployments are very successful or can really generate results."
Gou noted that his team is already looking at various sensors that can be built into production line equipment for use in AI technologies. He then shared that the big goal is for the company to become a global innovative AI platform instead of just being a manufacturing company.
Gou also announced that Foxconn is currently planning to recruit up to 100 top AI experts from all over the world as part of its new venture. The company is also said to be opening thousands of jobs for young talents who may have good ideas on how to develop applications that utilize machine learning and deep learning techniques.
The announcement comes after Foxconn learned that its core manufacturing business could face serious challenges due to the declining demand for smartphones globally. Its main client Apple apparently sold fewer iPhone X units than expected during the previous quarter, which is bad news for the only assembler of the first OLED iPhone model.
As previously reported, it was revealed late last month that Tim Cook's company has decided to reduce its production target for the 10th anniversary iPhone by half this first quarter. Instead of ordering 40 million iPhone X units, Apple is now targeting around 20 million units due to the slower-than-expected sales of the iOS 11 handset.
Apple previously had high expectations for iPhone X ahead of its launch in early November. Unfortunately, things didn't turn out to be favorable after it was recorded that Apple's newest iPhone failed to perform well during the 2017 holiday season. To be specific, Apple's iPhone X did not meet expectations in key markets such as the U.S., Europe and China.
© Copyright IBTimes 2023. All rights reserved.