Apple iPhone 5: Possible Trouble Ahead For Company As Samsung To Hit Back Over LTE Patents After Release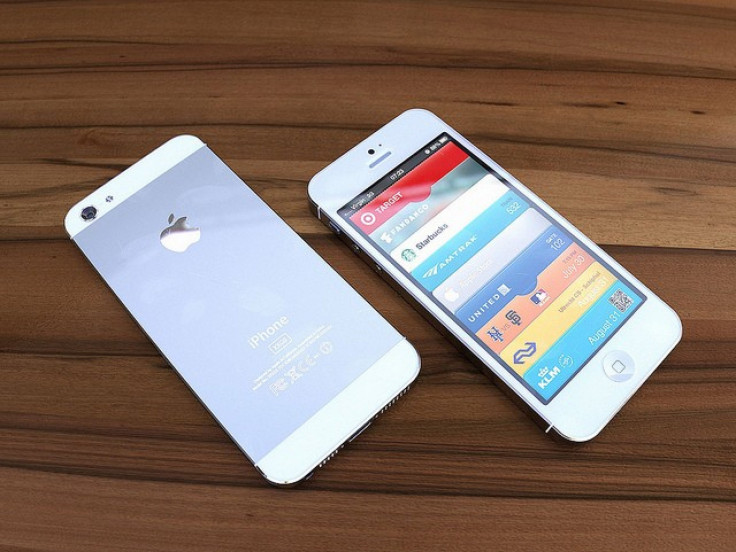 Apple is surely on a roll, what with the victory over Samsung last week in the long-running patent lawsuit and the excitement of the alleged mid-September release of its next gen iPhone, aka the "iPhone 5." For Samsung, it was a huge loss and a painful one, indeed, not in the least because of the billion dollar ruling but for the loss of pride as the jury ruled against it, despite its constant pleas of innocence.
In the conclusions the jury drew last week, the South Korean tech giant did violate quite a few of Apple's design and utility patents related to both the iPhone and iPad. Reports said that the verdict "could lead to an outright ban on sales of key Samsung products" that would further strengthen Apple's dominance in the growing mobile computing market.
Many people may think that Apple's victory could be the end of the epic Apple v. Samsung patent-infringement lawsuit, but it's not. With an avenging attitude, Samsung is reportedly preparing "all measures for all scenarios" to fight Apple in 50 patent disputes in 10 different countries.
The Korean Times reported Wednesday that Samsung would immediately file a lawsuit against Apple after the release of the iPhone 5 if the handset features 4G LTE technology. The report cited an official from the company's telecommunications division, who said that Samsung had already entered talks with major U.S. carriers such as Verizon Wireless "to jointly develop modified design technology."
"Samsung confirmed that it will immediately sue Apple if the latter releases products using advanced long-term evolution (LTE) mobile technology. LTE has been emerging as the top standard in the global mobile industry," The Korean Times reported.
Given that Samsung holds quite a few LTE-related patents, it will be interesting to see how Tim Cook's company will be affected if Samsung indeed fights back over LTE patents.
According to data from Reuters, Samsung owns less than eight or about 12.2 percent of the patents related to LTE, followed by Ericsson with 11.6 percent. Nokia ranks top with 18.9 percent and Qualcomm stands second with 12.5 percent.
When it comes to the upcoming iPhone model, chances are pretty good that the handset will feature the 4G LTE technology. Since Apple included the technology in its latest tablet, the new third generation iPad, it's now widely believed that the new iPhone will also get the LTE treatment.
LTE iPhone Could Be A 'Game Changer' For Verizon
While the LTE iPhone 5 could bring more headache for Apple given the threat of yet another patent-related legal battle against Samsung, the handset could be a "game changer" for Verizon, according to one Wall Street analyst.
Telecom analyst Thomas Seitz with Jefferies & Co. advised investors Thursday to buy Verizon shares (VZ), hold onto AT&T (T) and sell Sprint-Nextel (S). Seitz said that if the next iPhone comes with a wireless modem that uses the LTE technology, which is standard for 4G wireless broadband, "it will 'change everything' and give Verizon an edge over AT&T and Sprint."
According to Seitz, Verizon currently has a much broader LTE coverage all over the U.S. with 230 million LTE POPs, "more than all the other carriers in the US combined."
Here's what Seitz had to say, as quoted by Barron's:
"We believe this network advantage could lead to a share shift towards Verizon, primarily at AT&T's expense - which we estimate could see its market share of iPhone sales decline modestly to 45% in 3Q12 from 47% in 2Q12. AT&T has two other factors going against it in 2H12. First, the company sold (and consequently locked in) 9 million iPhones in 3Q10 and 4Q10, and many of these customers will be coming off contract. Second, AT&T raised its prices when it introduced shared data plans. Though its customers still have a choice to stay with the traditional plans, those who can move to the shared data plans may find that AT&T's price advantage vis-a-vis Verizon has shrunk. On the other hand, perhaps AT&T believes it no longer has to be less expensive."
In terms of Deutsche Telekom's T-Mobile, Seitz called it a "wildcard" and said that if the carrier gets the next iPhone, Sprint would have to feel the heat.
"In our analysis we are assuming that T-Mobile will not get the iPhone, since there has been no credible news to indicate otherwise. However, if T-Mobile USA were to get the new iPhone, in our view the company is likely to see its postpaid net loss moderate significantly. In this scenario, we believe Sprint could be the biggest loser," Seitz said.
"If T-Mobile were to get the iPhone, we believe Sprint will face competition for iPhone subscribers at the low end of the postpaid market. In our view, AT&T and Verizon could lose some subscribers to T-Mobile, however the magnitude may be small for both carriers."
The analyst also reiterated that the new Apple iPhone would be introduced on Sept. 12 and pre-orders for the device would also start taking place the same day. He expected the handset to go on sale the following Friday, Sept. 21.
Seitz estimated that the smartphone might sell as many as five million units by the end of September and another 15 million in the December quarter, making it "the biggest consumer product launch ever," Barron's reported.
The iPhone 5 is expected to come with a larger 4-inch screen with in-cell touch technology, a uni-body design and a smaller 9-pin dock connector. The device is likely to run on iOS 6, which would be completely scalable to a larger 640 x 1136 display.
The device is highly rumored to be powered by a much-improved processor. Other talked-about features include 4G LTE technology, Near Field Communication (NFC), 1GB RAM, improved Siri, liquidmetal casing, an 8 megapixel (or even higher) rear camera, a 2 megapixel front-facing camera for video chatting and a much-improved battery life.
© Copyright IBTimes 2023. All rights reserved.