Apple iPhone 5 Release Could Break 170 Million Sales In A Year, Analyst Says, As Launch Date Approaches [FEATURES]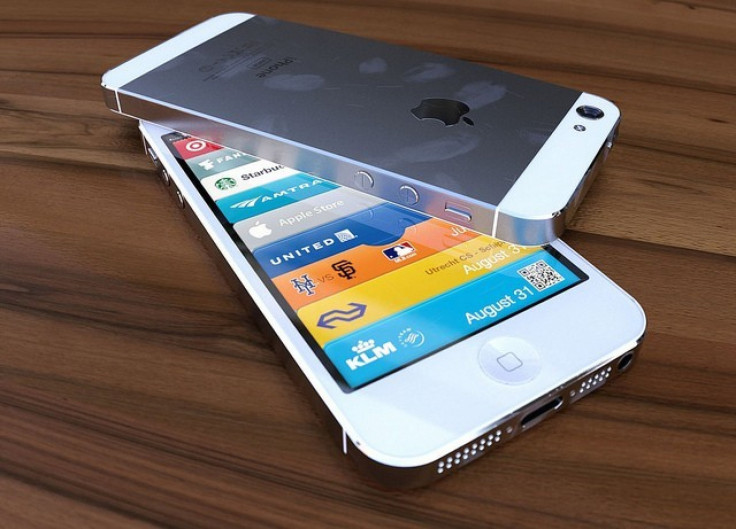 Apple's iPhone 5 release could account for 170 million total iPhones sold in the next year, experts say. According to analyst Horace Dediu, who has quoted Apple's own marketing chief, the iPhone 5 will comprise 85 percent of total Apple smartphone sales in the next 12 months, CNET reported.
Dediu's predictions say that 200 million iPhones will be sold in this time frame, with 170 million of these being the next-generation iPhone 5. This is based on previous iPhone sales and the words of Apple's marketing chief Phil Schiller, who revealed the company's sales projections at the ongoing Apple v. Samsung trial.
"Each new generation sold approximately equal to all previous generations combined," he said.
The analyst also found that the iPhone 3G sold four times as many units as the original smartphone, and the iPhone 3GS outsold both the 3G and the original by a factor of 1.6. The iPhone 4 sold more than all of its predecessors, and the 4S is reaching the half way mark of surpassing the first four models in sales.
Lance Whitney of CNET said he believes that the iPhone 4S will continue to be a strong competitor in the mobile market.
"Assuming the 4S stays alive at least another year, it will handily outshine the other models before its retirement," he writes.
Dediu also said he believes that the upcoming iPhone 5 could break the 200 million sales mark over its lifetime, which would be the next two years. This could even stretch into the 250 million window, depending on how Apple's strategy plays out as well as a variety of other factors.
Samsung's Galaxy S3, thought to be the most prominent Android rival to the forthcoming iPhone 5, hit the 10 million sales mark at the end of July, approximately two months after its release. This roughly translates to 190,000 Galaxy S3 phones being sold every day.
Although these sales projections for the iPhone 5 are aiming high, the Cupertino, Calif.-based company's third financial quarter did not match up with what experts had expected, Bloomberg reported. Shares of Apple Inc. fell by 4.3 percent after the company's quarterly report indicated that it had missed analysts' predictions about the number of iPhones sold in the third quarter of 2012.
Apple had sold 26 million iPhones during this time period, which is just short of the 28.4 million units that analysts surveyed by Bloomberg had predicted. This is the second time since 2003 that Apple had missed analysts' quarterly sales predictions, but this has been attributed to the fact that customers are waiting for the debut of the next iPhone.
Release Date Rumor And Speculation
The release date for Apple's iPhone 5 is believed to arrive on Sept. 21, with an unveiling to come nine days before on Sept. 12. This is according to Rene Ritchie of iMore, who has cited sources that have allegedly proven accurate in the past. The company is also rumored to unveil an iPad Mini along with the new iPhone next month. Apple has yet to officially confirm this or announce any new information about its upcoming iPhone 5, so this can only be classified as rumor at this point.
This speculation was recently backed by a Vodafone employee, according to Stuff Magazine, that claims to have "insider knowledge." This source has confirmed to the publication that the next-generation iPhone 5 will debut next month, and has also attempted to add credibility to other iPhone 5 rumors that have been flooding the Internet in recent weeks.
The New Dock Connector And Production of the iPhone 5
One of which pertains to the device's dock connector, which the alleged "insider" who spoke to Stuff Magazine said will be a smaller 9-pin dock connector. This does support some of the previous murmurs and assumptions that have been floating around the web, but others have said that the iPhone 5 will reportedly contain an 8-pin dock connector. However, the source that has spoken to Stuff Magazine says that the iPhone 5's alleged 9-pin to 32-pin dock adapter will ensure that existing iAccessories will work with the new smartphone.
Although the tight-lipped Apple has yet to say a word, Reuters reported last week that Sharp had begun shipping screens that are believed to be featured on the iPhone 5.
"Shipments will begin in August," Sharp President Takashi Okuda said in a press briefing in Tokyo on August 2, adding fuel to the rumor mill that has been churning out iPhone 5 production speculations.
Rumors that have surfaced in July indicated that iPhone 5 production is underway in a Shanghai factory, echoing claims made by a Japanese blog earlier that month.
iOS 6 And Rumored Features
But the most recent indication that a new iPhone could be coming very soon is Apple's upcoming operating system, iOS 6. The software will enter its fourth beta for developers early next week, and is expected to bring a host of new features to iPhone users.
One of these involves a new resolution that would have a fifth row of apps to the alleged iPhone 5 home screen. A report from 9 to 5 Mac said that when running the iOS Simulator on the next iPhone's rumored 1136 x 640 resolution, iOS 6 is "completely scalable to a larger display."
So what will Apple bring with its next-generation iPhone? Here's a roundup of rumored features courtesy of Computer World:
4-inch display
Improved quad-core processor, likely manufactured using 32nm process tech
Improved graphics and a better camera
New Dock connection, likely to be Thunderbolt or mini-USB
Tougher glass
Thinner chassis
International support for those 4G/LTE networks which exist
Much-improved iCloud integration
iOS 6: many improvements in Siri
iOS 6: Apple Maps
iOS 6: Passbook, potentially though not necessarily featuring NFC payment support
Apple has yet to announce the official release date and price of its upcoming iPhone 5, but it is likely that we will hear more about this and the features listed above come next month.
© Copyright IBTimes 2023. All rights reserved.