Apple iPhone 5 Release Date Rumored For Next Month, Keynote Event Will Allegedly Unveil The New Smartphone [SPECS]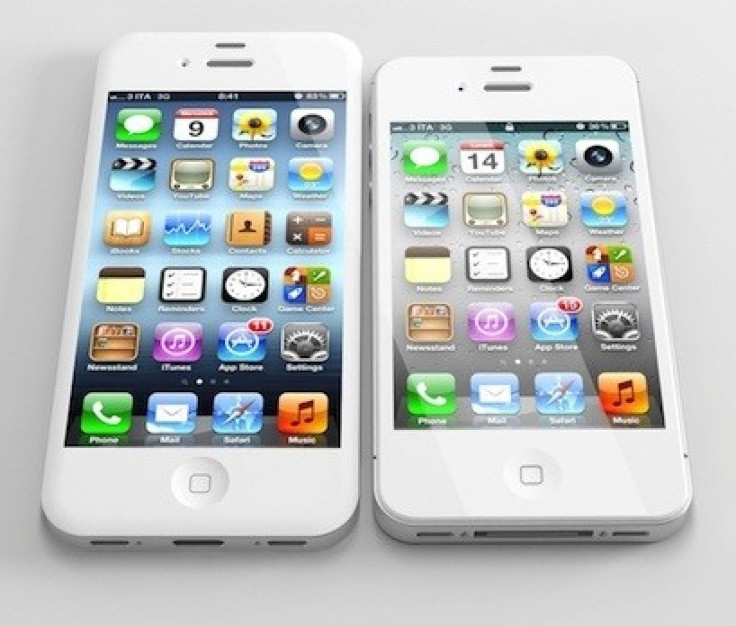 It seems as if the iPhone '5' rumor mill is churning harder than ever since Samsung's Galaxy S3 has been sparking massive attention. Yesterday it was reported that a Chinese e-commerce website has begun accepting pre-orders for the upcoming Apple device, and now a tech news site claims to have exclusively learned the official release date.
According to KnowYourMobile, Apple's iPhone '5' announcement will come less than a month away on August 7. The website says that a reliable industry source who wishes to remain anonymous has told them that a keynote speech on that date will unveil what could be one of the largest consumer electronic launches in history.
Earlier in July, the same tech site reported that the Apple's next-generation iPhone could be launching two months ahead of schedule in August, speculating that this could be to muffle the success of Samsung's Galaxy S3. KnowYourMobile said this information came from a source from Asia.
If Apple unveils the iPhone '5' during the first week of August, that would put the phone's availability date at the end of the month, possibly leaking into September. This could seem unlikely since it would put users who have purchased Apple's iPhone 4S upon launch out of sync with when their contracts expire. However, diehard Apple fans are sure to rush out as soon as the phone is released regardless of their current contracts.
However, it is important to keep in mind that this information has not come from a company source, so until Apple reveals its next-generation device, nothing can be confirmed. As Tech Radar acknowledges, KnowYourMobile has been wrong about iPhone rumors in the past. Some critics are skeptical as to why a source from Apple would reveal exclusive information about the upcoming iPhone '5' in the first place.
Wow. Someone at Apple is either hankering for a sacking, is playing the press, playing the public or playing KnowYourMobile-or the claim is true and August 7 is the date after all, writes Alex Zaharov-Reutt for ITWire writes.
This also raises the questions as to whether or not Apple will release its iPad Mini at the same time, a rumor that has circulated the Internet along with the plethora of other speculations surrounding the iPhone 5. Earlier this week, photos of what is rumored to be an engineering sample of the iPad Mini design surfaced on Gotta Be Mobile, also said to be from a trusted source inside the Apple supply chain. The same website posted exclusive photos of what is believed to be the iPhone '5' design, which show a slightly larger version of the device.
As previously stated, until Apple releases more information on its next-generation plans, these rumors cannot be validated. Even the name of the phone itself may not be true, as the upcoming smartphone is not the fifth generation in the iPhone line. This is why the number '5' has been in quotes, since there is also a possibility that Apple will pull the same move it did with the current-gen iPad. Both fans and members of the media expected the tablet to be called the iPad 3, but during the keynote Apple simple referred to it as the new iPad.
Here's a roundup of the specs and features expected to appear in Apple's next iPhone, some of which have yet to be confirmed:
- Metal Back of the phone's body
- Smaller Dock Connector
- Migrated Face Time Camera
- Migrated Earphone Jack
- Redesigned Speaker Grills
- Camera Opening
- LTE Connectivity
- NFC
- The iWallet
- Crack-Proof Glass
- Advanced Haptics
- 3D Photography
- 3D Object Recognition
- OLED Display
- Apple Avatars
- Micro SIM Connector
For an in-depth description on these alleged features, click here.
© Copyright IBTimes 2023. All rights reserved.