Apple iPhone 5 Release Date For September 21 Apparently Confirmed By Verizon Vacation Blackout [Report]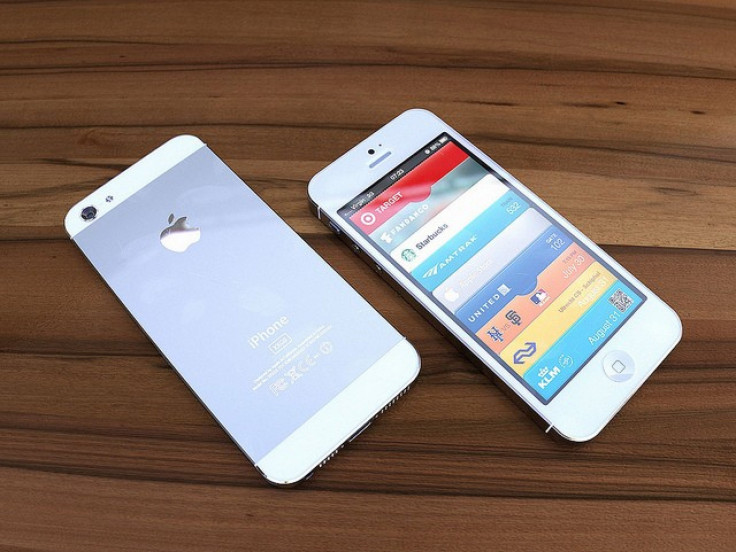 Despite Apple's silence, millions of its fans all around the globe now have a solid date to mark on their calendars for the highly expected release of the next generation iPhone, aka "iPhone 5." It's now widely believed that the flagship smartphone will be introduced September 12 and will be made available from the following Friday, September 21.
On Tuesday, this yet-to-be-made-official information got reiterated by a new report by TechCrunch, which said, citing "a trusted Verizon employee," that the U.S. carrier was going to have an all-staff vacation blackout starting from September 21 to September 30. The site claimed that the vacation blackout clearly indicated that the next iPhone would "almost certainly be available in stores" on the first day of the blackout.
Last week, BGR came up with a report in which it cited "a trusted AT&T (T) source," saying that the carrier was planning to launch the sixth generation iPhone during the third or fourth week of September. That report was preceded by another report by Rene Ritchie of iMore, saying that the Cupertino tech giant was even expected to start taking pre-orders of the iPhone 5, "at least in the US," from Sept. 12.
Now, it appears that both Verizon and AT&T are currently preparing for the release of the iPhone 5 or whatever Apple will finally choose to name it.
According to TechCrunch, the rumored dates related to pre-orders and launch of the new iPhone seem to match with Apple's historical timeline of announcements. Last year, Apple announced iPhone 4S October 4 (Tuesday) and started taking pre-orders from October 7 (Friday). The device was made available in stores a week later, October 14 (Friday).
Take a look at the iPhone 5 release timeline, which looks nearly identical:
Projected date for the announcement: Wednesday, September 12
Projected date for pre-orders to be started: Wednesday, September 12
Projected actual release/launch date: Friday, September 21
Even though this kind of vacation blackouts could be subjected to change or extension depending on Apple's final plans, the move by the carrier indeed makes the picture clearer.
As noted by ZDNet, "it stands to reason that Verizon would want as many retail staffers on hand as possible for the launch of arguably the most eagerly anticipated gadget of all time."
Is An LTE iPhone 5 On Its Way To UK?
Amid the ever increasing rumors about the upcoming iPhone iteration, a development in the UK mobile arena has brought some good news for those residing in Europe and waiting eagerly for iPhone 5.
Ofcom, the regulator for UK communications, announced Tuesday that it had approved the carrier Everything Everywhere's plan to start using its existing spectrum to offer LTE services from September 11, the day before the widely rumored Apple media event for the unveiling of the iPhone 5.
TheNextWeb reported that Ofcom said in a statement that "it had approved Everything Everywhere's request to rebrand its 1800MHz spectrum to deliver 4G services from September 11, 2012, highlighting that as a result it would be able to deliver 'significant benefits to consumers, and that there is no material risk that those benefits will be outweighed by a distortion of competition'."
According to The Verge, though consumers may not grasp all the advantages of 4G over 3G right away, they will indeed be getting a faster iPhone "on Everything Everywhere's sub-brands and just regular old iPhones to buy elsewhere."
Apple iPhone 5 is highly expected to feature a smaller doc connector, replacing the current 30-pin port. Many reports said that the new one would be a 9-pin dock connector as a possible reference to this has been discovered in the iOS 6 beta 4.
Rumors also suggest that the handset would run on iOS 6, which would be completely scalable to a larger 640 x 1136 display. The smartphone is also likely to come with a much-improved processor, a larger 4-inch Retina display, 4G LTE technology, Near Field Communication (NFC), 1GB RAM, iOS 6, improved Siri, liquidmetal casing, an 8 megapixel (or even higher) rear camera, a 2 megapixel front-facing camera for video chatting and a much-improved battery life.
© Copyright IBTimes 2023. All rights reserved.