Apple iPhone 5 Release Possibly Just Hours Away: Roundup of Rumored Specs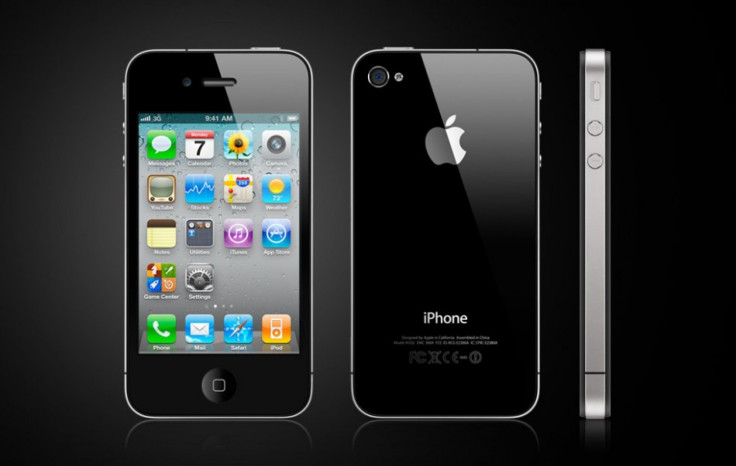 Apple Inc. is possibly just hours away from announcing its next-generation iPhone, presumably called iPhone 5, at its Let's Talk iPhone event Tuesday. The next iteration of iPhone is expected to be escorted by iOS 5 and iCloud Web services.
Apple's iOS 5 comes with 200 new features including improved notifications system, newsstand and iMessage. It will also feature new applications, such as the Reminders app and Newsstand, an application resembling Folders, and iBooks.
The iCloud service will allow wireless storage and access of music files on remote computer servers. iCloud will also store photos, apps, calendars and documents without storing them onto the phone's memory storage.
The new smartphone from Apple will possibly have features, which are attributed to the realm of rumors, like the latest iOS 5 operating system, an A5 dual-core processor found in the iPad 2, an 8-megapixel camera and a slimmer and thinner design.
There are huge expectations for the iPhone 5's specifications, which will boast significant hardware and software upgrades. Take a look at the most-rumored iPhone 5 specifications:
Model: It is expected that iPhone 5 will come in a black as well as a white model.
iOS 5: At the WWDC 2011 keynote address on June 6, Apple announced its newest mobile operating system version iOS 5. The new OS comes with 200 new features that will include Improved Notifications System, Newsstand and iMessage. It will also feature new applications, such as the Reminders app and Newsstand, an application resembling Folders and iBooks.
iCloud: The next-generation iPhone is expected to feature the new iCloud service for operating iTunes, providing wireless remote access of music from all computers and mobile devices. The iCloud will also store photos, apps, calendars and documents without using the phone's memory storage capacity.
Hardware: Several of Apple's rivals, mainly LG, Motorola and Samsung, have already released dual-core processor phones. It is expected that iPhone 5 will integrate a fast 1.2-to-1.5 GHz dual-core A5 processor chip, which powers the iPad 2, with probably 1GB of RAM.
With upgraded hardware, iPhone 5 will likely be equipped with speed in processing information and apps, in addition to using lighter hardware parts than in previous designs to decrease the device's weight.
Besides a new processor, new elements such as a SIM-less design or an embedded SIM card could help reduce the iPhone 5's physical thickness. Among other chipsets, a Broadcom BCM4330 could be integrated for its Wi-Fi and Bluetooth capabilities.
Design: Best known for their beautiful design, Apple is expected to adopt a teardrop design for iPhone 5 that is supposed to be slimmer and lighter than previous iPhone models. The new smartphone will come with an aluminum plate casing rather than the current glass backing.
Voice-Recognition: Speculations are rife that iPhone 5 may have voice-recognition features, inferred by the title of the invitation - Let's Talk iPhone. Piper Jaffray analyst Gene Munster said in a note to clients that the let's talk tag line is a less-than-subtle hint that Apple may be planning to deliver voice-recognition advances the company has been working.
Home Button: One rumor that gets repeatedly mentioned is that Steve Jobs didn't want any physical buttons on the iPhone from the start. However, reported prototypes suggest that iPhone 5 may have a rectangular button compared to the circular one found in iPhone 4.
Camera: Apple iPhone 5 is expected to feature an 8-megapixel rear-facing camera with a dual-LED flash support. There are rumors that the flash unit will be separated from the camera sensor. Apart from the rear-facing camera, Apple's smartphone is also expected to have a front-facing one for video chatting.
Qualcomm Chip Support: Rumors stated that Apple is using Qualcomm chipsets, due to Verizon iPhone that uses CDMA technology rather than GSM, which AT&T uses. Qualcomm manufactures chipsets that are GSM/CDMA, which would fit both networks. Apple would likely want to minimize stock-keeping units rather than split its product line into GSM and CDMA.
World Phone with a SIM-less Design: By making it a world phone, the iPhone 5 is rumored to feature a new SIM-less design with two to three internal antennas for CDMA and GSM compatibility. The smartphone is also rumored to sport a SIM card slot for other countries except the U.S., allowing users to insert any SIM card when traveling abroad.
Wireless Charging: A revolutionary way of charging mobile devices may see iPhone 5 gain mass appeal. The inductive wireless charging technology for the iPhone could juice up its battery without the use of cables or plugs. By utilizing a charging dock, the iPhone can charge its battery as well as share, sync or back up data at the same time.
Memory: Apple iPhone 4 comes in 16GB and 32GB versions. However, it is expected that iPhone 5 will have 16/32/64 GB internal storage.
4G: There have been a lot of speculations regarding the possibility of iPhone 5 being available on 4G networks for AT&T, Verizon and Sprint. But, the consensus from analysts and tech experts seems to be that iPhone 5 will not have 4G support.
Peter Misek, an analyst at Jefferies & Co., stated that Apple will not release a 4G LTE capability in iPhone 5 this year because Qualcomm's LTE chipsets, which Apple would have used, were not reaching the yields that Apple expects for its iPhone 5.
Instead, Misek recently stated that as the new iPhone in October will most likely be called iPhone 5, he believes the LTE iPhone will likely be named iPhone 5S and launched in Summer 2012 (though it could come earlier).
Fire-Proof Phone: Another rumor making the rounds is that the next iPhone will be a fire-proof phone. Apple has filed a patent application for an advanced halogen-free flame retardant material which could be used in future Apple products. Patently Apple, an Apple-centric blog, has reported that the new material will be integrated into the manufacturing of Apple products such as keyboards, mice, iPods, the iPad, cabling and more.
NFC Payment: There have been reports since early this year that Apple is testing an iPhone that incorporates Near Field Communication technology. Users can simply pay for goods by waving their iPhone in front of a contactless payment scanner.
It is also said that Apple had disclosed in some of its meetings that it won't feature NFC on the next iPhone. The Independent said that Apple will sacrifice NFC in its next iPhone due to lack of industry standards about the technology.
Bernstein Research Analyst Toni Sacconaghi claimed that Apple would not adopt the NFC-based mobile payment feature in the upcoming iPhone 5 until Apple is convinced that the technology's chicken-and-egg-problem is solved, as the technology requires widespread consumer adoption and critical mass with merchants in order to be viable.
But analysts at Jefferies expect Apple to come out with another iPhone, which will likely be named iPhone 5S, in 2012, which will have an NFC payment feature.
Must Read
iPhone 5 Releases Today: Top 10 Features Likely Missing in Apple's Newest Weapon [PHOTOS]

iPhone 4S Brings Along 8 Key Improvements; What's Left for iPhone 5?
Apple Ready to Talk iPhone 5: How and Where to Watch LIVE COVERAGE
READ MORE:
Apple's iPhone 5 Announcement, Features we Expect in the New Toy
iPhone 5: Top 10 Features We Wish Apple's Latest iPhone Will Boast of (PHOTOS)
© Copyright IBTimes 2023. All rights reserved.