Apple iPhone 6 Leaked Photos Possibly Confirm Rumors Of A Thinner Smartphone With A Protruding Camera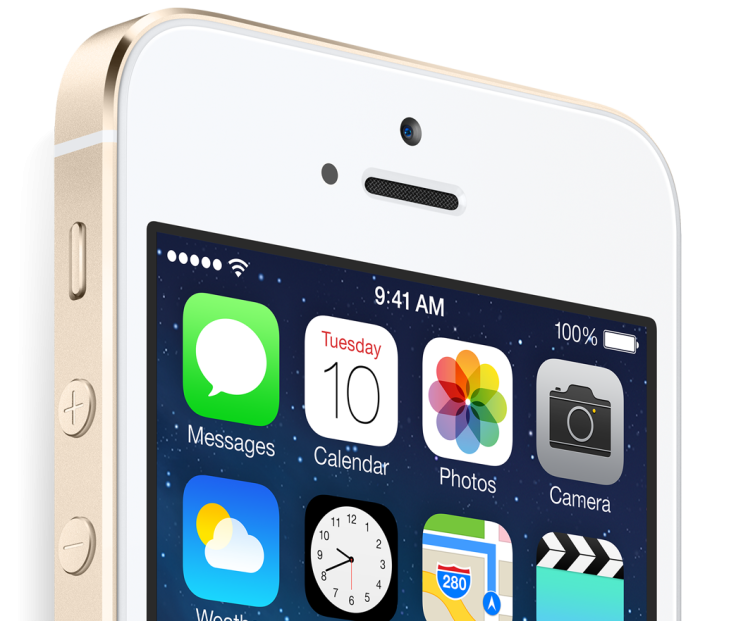 Possible photos of Apple's next smartphone, the iPhone 6, were leaked Monday morning. The photos show images on a computer screen of both live shots of a prototype smartphone and design sketches with labels that could be dimensions. However, as with many leaked photos, the image quality is too poor to decipher the writing and much more.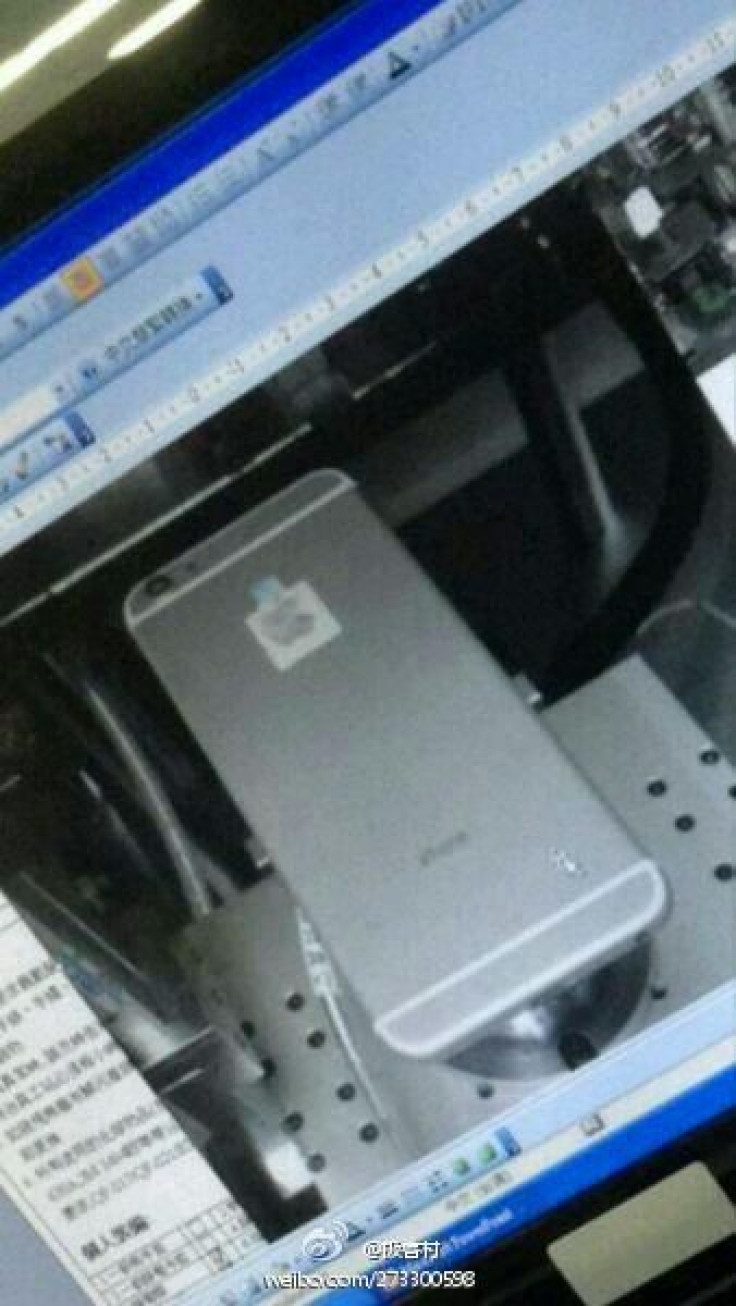 The photos came from a "Foxxcon insider," as reported by GforGames, originally from the Chinese website Weibo. Earlier in the month, Weibo published possible screenshots of iOS 8, Apple's next version of its mobile operating system. The leaked images do not show much in the way of detail, but a few things are clear.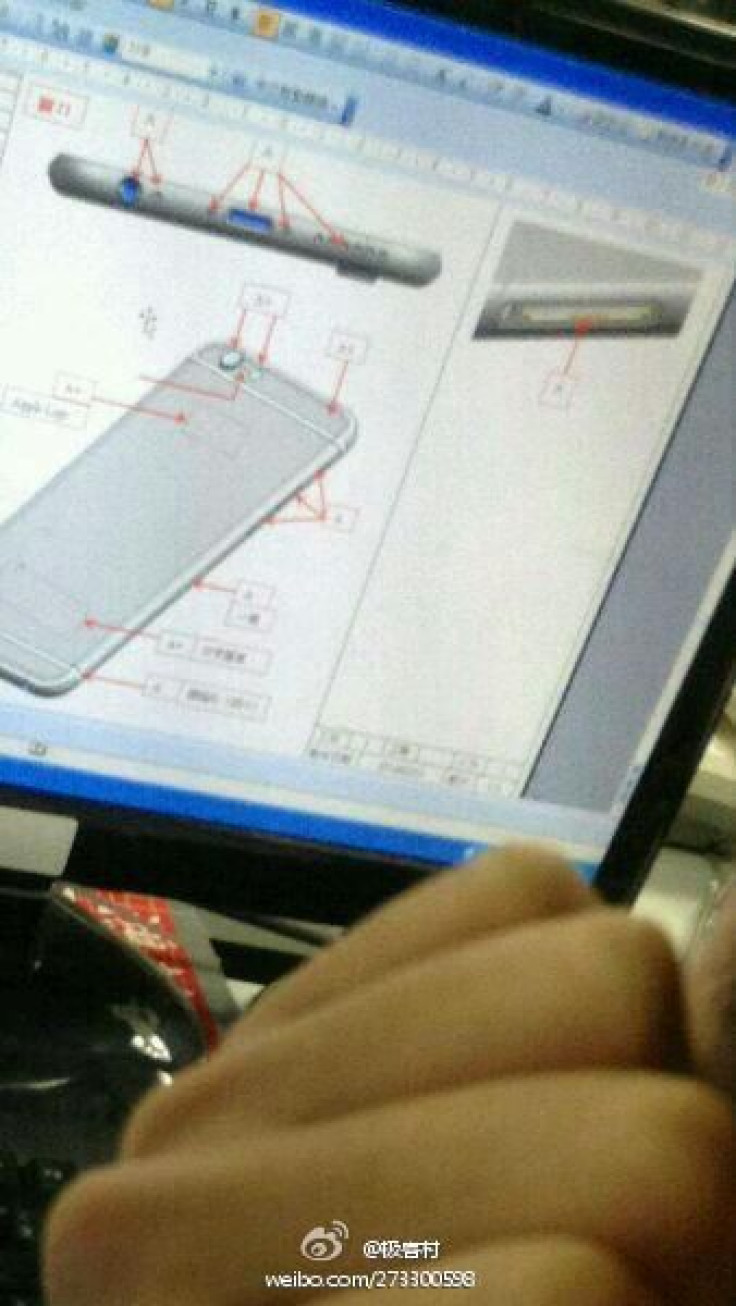 What can be said is that the supposed prototype iPhone 6 photos show a thicker top end, which suggests a protruding camera as Apple tries to reduce the iPhone 6's overall thickness. An earlier report suggested that the next iPhone would trim the size down from 7.6mm thick to 7mm, an 8 percent reduction in depth. This comes at the cost of adding in a back bezel due to camera modules not fitting in the reduced size.
On March 13, Apple filed a patent for a bayonet style camera lens mount system, which seemed to corroborate the earlier thickness rumors. However, these photos do not appear to have any such lens mounting system. The design sketch does show a blue ring around the camera, which may indicate some sort of attachment system, but the quality is too low to determine if the previous report can be trusted.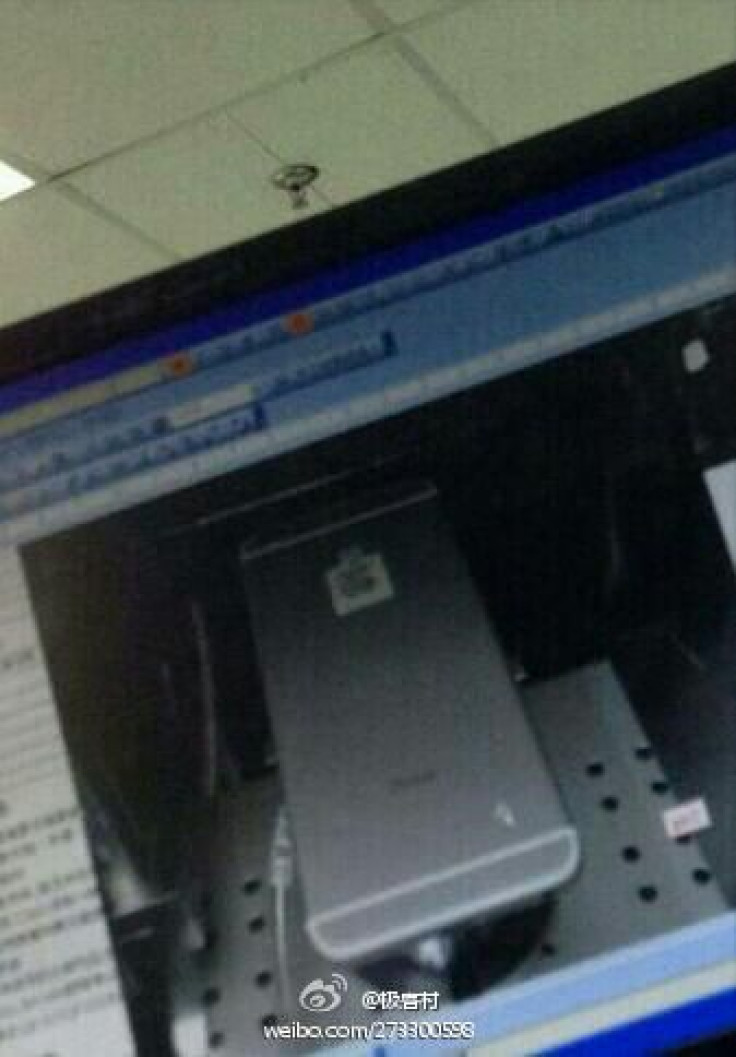 In the end, these photos could be for an experimental design that Apple is exploring, but may not eventually use. The concept of a protruding camera differs highly from the design that Apple has taken on previous iPhone models. The previous smartphone designs have not varied much. Apple tends to stick with a sleek look, choosing aesthetics over interesting or experimental options like a protruding camera or lens mount.
Something that is really unclear is the small box showing a close-up view of a section on the design sketch. While it is purely speculation, it looks like it may be a recessed volume toggle. It also appears that the flash has been redesigned, going from an oval on the iPhone 5s, back to a circle. The edges are also rounded, harkening back to the earlier designs of the original iPhone.
© Copyright IBTimes 2023. All rights reserved.