Apple iPhone 6 Rumored To Sport Faster Qualcomm MDM9625 LTE Modem with LTE-Advanced Support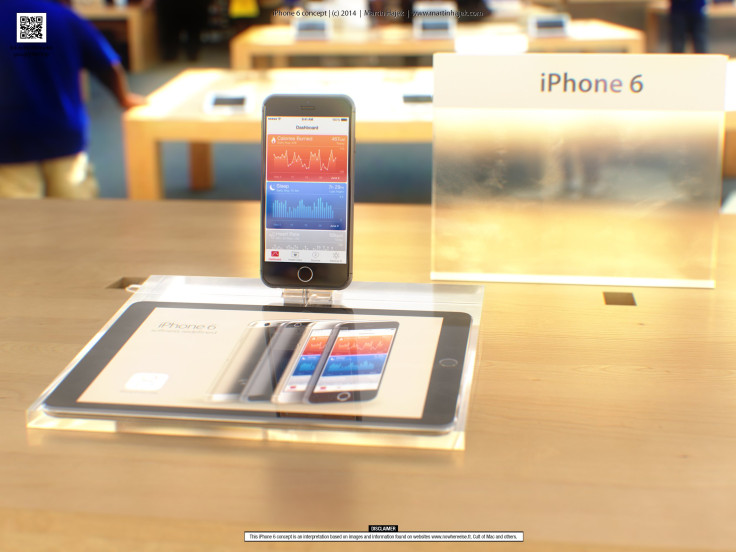 Apple Inc.'s (NASDAQ:AAPL) next-generation iPhone version, dubbed the iPhone 6, could support faster LTE connectivity as the device is expected to feature Qualcomm's MDM9625 LTE modem, a new report said on Tuesday, based on a leaked photo of what is claimed to be the iPhone 6's logic board.
Introduced in February 2012, the MDM9625 modem lacks support for LTE Category 6, but it supports the Category 4 chip, providing speeds of up to 150 Mbps and improved LTE networking. The new modem is also a significant improvement over the Qualcomm MDM9615 chip featured in the iPhone 5s and iPhone 5, MacRumors reported.
The MDM9625 LTE modem, which is based on the 28-nanometer production process, also supports next-generation LTE advanced networks, which are yet to be implemented in most parts of the world. The image of the new modem was first shared by GeekBar on Weibo.
However, the latest report contradicts an earlier report from VentureBeat, which suggested that the iPhone 6 could include a Category 6 LTE modem offering speeds of up to 300 Mbps.
On Monday, GeekBar posted a schematic claimed to be of the iPhone 6, which suggested that the new iPhone could sport near field communications, or NFC, technology. The schematic also had references to NAND flash memory, indicating that the iPhone 6 could come with only 1GB RAM.
Meanwhile, RBC Capital Markets analyst Amit Daryanani said in a note to investors on Monday that Apple could sell more than 70 million iPhone 6 units by the end of 2014. According to Daryanani, Apple has asked its suppliers to produce as many as 80 million units of the new iPhone before the end of this year.
The analyst also estimated that Apple would sell 10 million iPhone 6 units during the launch weekend, which would help the company reach 15 million units before the end of the September quarter, Apple Insider reported.
Apple is expected to unveil the iPhone 6 at a special media event on Sept. 9. If the ongoing rumors are accurate, the new handset could go on sale on Sept. 19.
© Copyright IBTimes 2023. All rights reserved.