Apple iPhones Sold At Huge Markup In Beijing As Apple Waits On Permit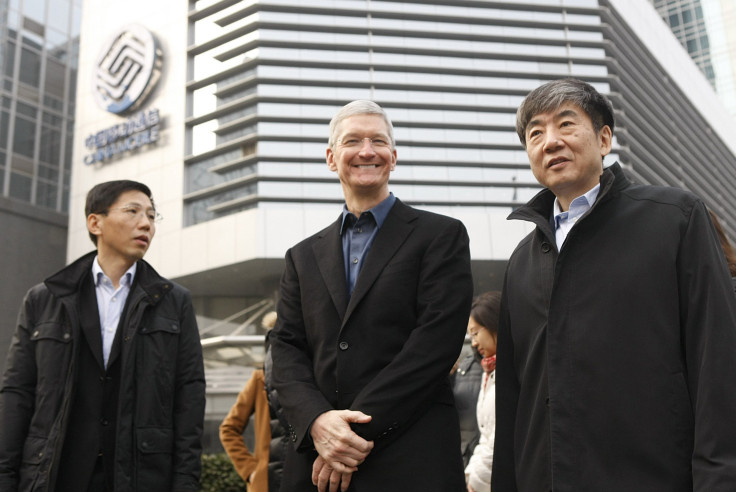 In mainland China, Apple's iPhone 6 hasn't been approved for sale, yet vendors in Beijing have been selling what they say are authentic models for over 20,000 yuan (HK$25,200), according to South China Morning Post.
Xinhua reported that the iPhone 6 and iPhone 6 Plus have received regulatory approval for use domestically, but one more licence was needed in order for Apple or mainland telecoms to sell the "bigger than bigger" devices.
It's a wait that has prompted the question of whether Apple has had a tough time getting permits from the agency that tests phones: the Ministry of Industry and Information Technology, SCMP reported. Xinhua wrote that Apple still needed to get a network access licence.
Apple hasn't commented about the mainland China launch, SCMP said.
Meanwhile, Beijing dealers say they've sold out of the new iPhone at a huge markup, state media reported. China News Services reported that in Beijing's Zhongguancun district, sellers said they had sold out in two days, at an average price of 14,000 yoan,
In Hong Kong, the 16GB version is retailing for HK$5,588 through the Apple store.
SCMP also reported that a vendor in the mainland mentioned he had a few of the 16BG version in different colors and was pricing them at 17,000 yuan, SCMP reported. The vender said that those phones came from Australia.
"There are only a few left and they are very expensive," he said. "You'd better pre-order them from me now … The prices have gone crazy with all the hype. A guy bought an iPhone 6 from me for more than 20,000 yuan two days ago."
© Copyright IBTimes 2022. All rights reserved.
FOLLOW MORE IBT NEWS ON THE BELOW CHANNELS