Apple iWatch Will Compete With Google And Samsung Smartwatches In An Already Tough Market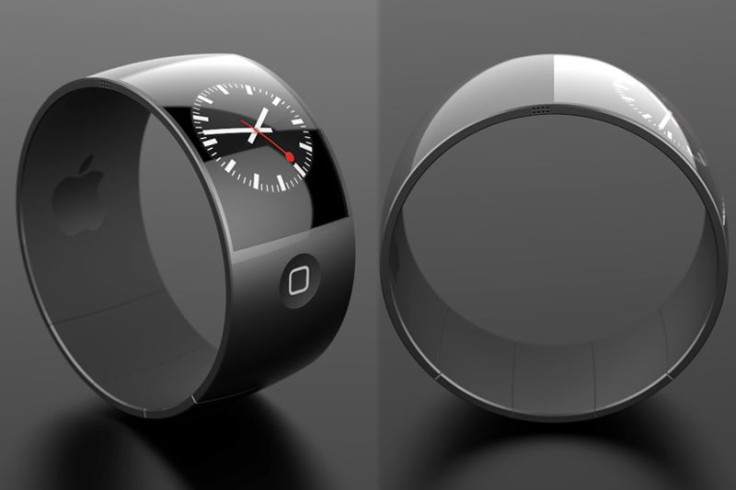 Apple Inc. is getting ready to join Google Inc., Samsung Electronics Co. and a number of startups by unveiling several versions of its smartwatch -- which is being referred to as the iWatch -- later in 2014, according to sources, the Wall Street Journal said on Friday.
The wearable gadgets will reportedly feature over 10 sensors to monitor health and fitness data. And by August or September, Quanta Computer Inc. will reportedly begin making the Apple smartwatches.
With enthusiasm for both tablets and smartphones waning lately, Apple and its competitors see the wearable-device market as a potential big opportunity. But according to ABI Research, worldwide shipments of wearable devices -- smartwatches and activity trackers among them -- totaled about 2.9 million units in the first quarter, the Journal reported. That's roughly 1 percent of the 300 million smartphones that were shipped in the same period. In that quarter, Apple sold 43.7 million iPhones, the company said.
As for Samsung, it beat out Apple to market with several wearable devices, including the Gear Fit wristband.
But a number of industry watchers think that Apple, given its proven ability to succeed with new product segments, will get the job done more effectively than other companies. Nick Spencer, an ABI Research analyst, feels that Apple's talent for designing both hardware and software and merging them effectively gives the company an advantage over the competition.
Apple has hired designers, engineers and executives from the medical-device world and fashion industry to work on its smartwatch, sources told the Journal. The company has been working on ways to allow the smartwatch sensors to track blood pressure and hydration levels, the sources said.
According to the Journal, someone at one of Apple's component suppliers said the tech giant expects to ship between 10 million and 15 million smartwatches in 2014. By comparison, Apple sold 1.1 million iPhones during the first quarter it was available in 2007.
For Apple Chief Executive Tim Cook, wearable devices is an area that provides great opportunity because of the lack of strong competition.
"There are lots of gadgets in this space right now, but there's nothing great out there," Cook said at a conference in 2013. "There are a lot of problems to solve in this space."
© Copyright IBTimes 2023. All rights reserved.