Apple iWatch Vs Samsung Galaxy Gear: Price, Release Date, Usability Will All Be Deciding Factors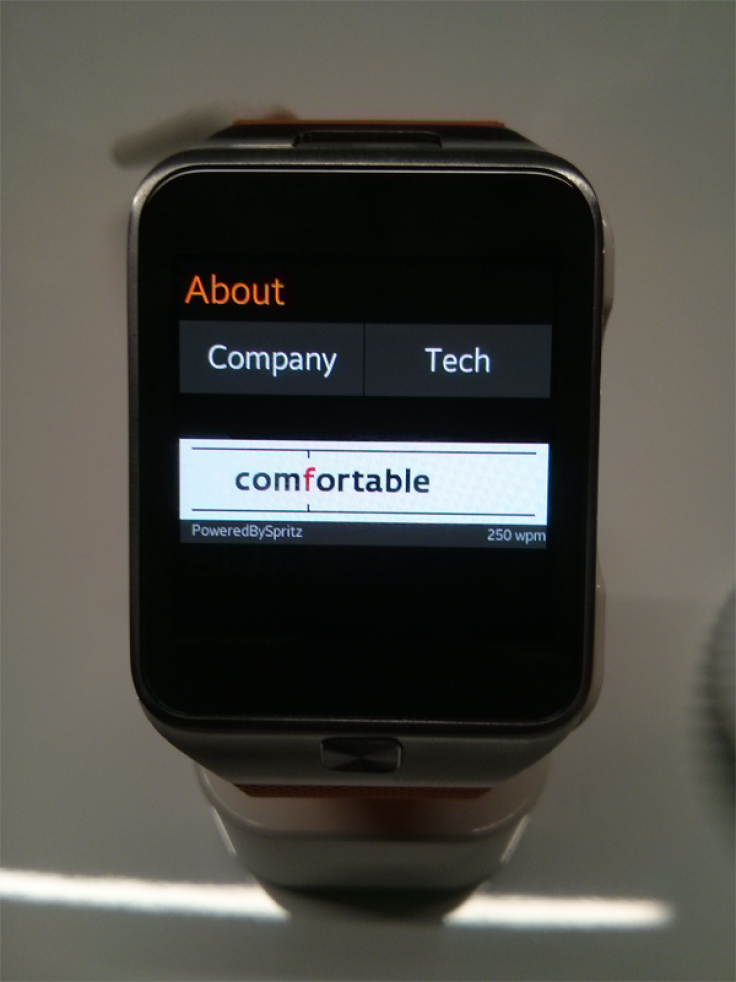 Apple's to-be released smart watch, already dubbed the "iWatch," has been touted as the Cupertino, California company's answer to Google Glass and other wearable technology, but customers are already wondering how the iWatch will stack up against Samsung Electronics Co.'s (KRX:005930) smart watch.
Various reports about the iWatch have indicated that it will be available in multiple sizes, with insiders suggesting that the screen will vary between 1.3-inch and 1.5-inch displays and stretch across 2.5 diagonal inches. The device will also come equipped with mobile fitness apps and smart technology that will hopefully make it possible for customers to synchronize all their Apple devices at home or the office while on the go.
With a rumored release date around October, Apple Inc. (NASDAQ:AAPL) executives admitted that they expect to sell between 10 and 15 million products by the end of the year. For that prediction to come true, Apple will have to convince customers that the iWatch is a better option than the line of Samsung Galaxy Gear smart watches that, by most critics' opinions, have been disappointing.
The Gear 2 watch was released this spring just months after Samsung Galaxy gear was widely maligned for its design and operating system problems. The screen measures in at 1.63 inches, and the watch bands have drawn praise for their sheer comfort -- many reviewers admitted they forgot they were wearing it after a few hours.
But others said they forgot they were wearing it simply because they didn't need it in the first place. While the Gear 2 can measure heart rate, deliver notifications, change the TV channel, and even tell time, the chief knock on the device is that it's essentially a phone for the wrist. As such, the camera has been called irrelevant, and the idea of taking phone calls from one's arm has proven a difficult hurdle for customers.
It only makes sense for someone to buy a Galaxy watch if they're already connected to other Samsung devices, particularly a phone or laptop, giving the Korean company an advantage if it hopes to fend off Apple's attempt to usurp the smart watch industry. Samsung smartphones sold took up 31 percent of market share last year, selling nearly 300 million phones; or twice the number Apple did, according to Gartner technology researchers.
The Galaxy Gear 2 sells for $299.99. Apple hasn't released any price figures for the iWatch. Apple, while scheduled to release the watch just before the busy holiday shopping season, will also compete with how much time Samsung has already spent on the shelves.
Experts agree that both companies will continue to face an uphill battle, though, and not because of each other. Darrell Etherington, writing for TechCrunch, was blunt.
"The fact is that no one yet has managed to create a smartwatch that has mass appeal, and design has a lot to do with that," he said. "A wrist-worn computer is very different than a smartphone or laptop, because it's something you're expected to have on you, in plain sight, touching your skin for all-day wear. Creating something that succeeds based on those parameters, for a range of potential customers that's gender- and –age- inclusive is no small task."
© Copyright IBTimes 2023. All rights reserved.
FOLLOW MORE IBT NEWS ON THE BELOW CHANNELS