Apple March Event Likely To Introduce New iPad Mini, iPad Pro 2 Models, Red iPhone 7, 7 Plus And 128GB iPhone SE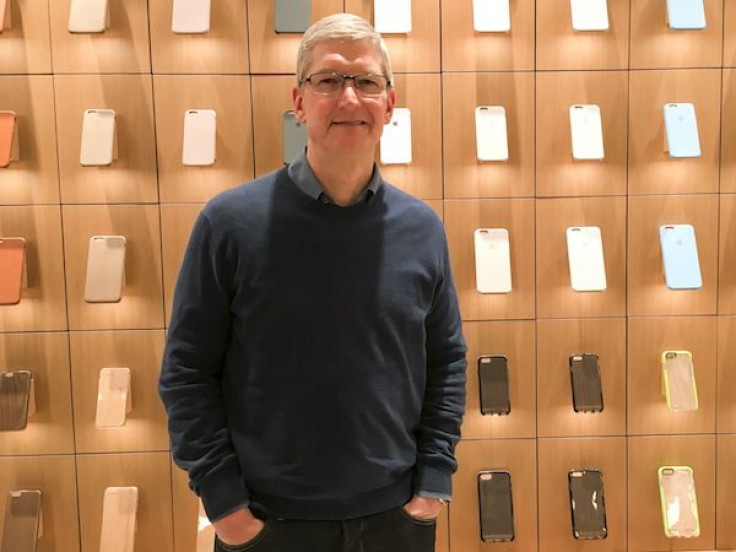 Apple is planning to hold a media event this March. Little is known about this event as of late but if a new report is to be believed, this could put the spotlight on the new iPads, a new iPhone color variant and a high-capacity iPhone SE.
Japanese blog Mac Otakara reported this Monday while citing an unnamed Barclays analyst that the Cupertino giant is prepping for a March launch event for its next iPad installments. One of the tablets that will be unveiled at the event is said to have a 7.9-inch display. If true, this means the iPad mini line is not dead yet, contrary to what previous reports claim.
The analyst also shared Apple is introducing two iPad Pro devices next month. The first iPad Pro 2 is going to sport a 9.7-inch screen, while the other iPad Pro 2 will have a 12.9-inch display. Samsung's biggest rival is also predicted to announce a 10.5-inch iPad Pro in May, which is weird considering that Apple typically unveils new tablet installments at the same time.
According to Apple Insider, based on the information provided by the Japanese blog's source, it's quite likely for the 10.5-inch model to be the flagship tablet. On the other hand, the 9.7-inch iPad Pro 2 is believed to be the company's replacement for the iPad Air 2 and that it could come with low-end specs and features.
MacRumors pointed out that KGI Securities analyst Ming-Chi Kuo has already predicted about the 12.9-inch, 10.5-inch and 9.7-inch iPads for this year. The renowned leaker of Apple products however did not mention a 7.9-inch iPad, so many tech sites previously reported that Apple no longer have plans to revamp the iPad mini series.
Meanwhile, Apple's March event is also reported to feature other devices aside from tablets. the source claimed that the Cupertino giant is introducing a high-capacity 128GB variant for its iPhone SE smartphone. The 4-inch iPhone debuted with just 16GB and 64GB storage options, so it makes sense that a 128GB variant is going to launch next month.
In addition, there is also information that a Red iPhone 7 and a Red iPhone 7 Plus could be part of the slew of products at the March event. This rumor about a Red color variant for the iPhones is not at all new. However, this is the first time that someone is claiming that the current iPhones will be getting this color variant. Previous reports have stated that Apple could be saving this Red variant for the next-in-line iPhones.
Lastly, Mac Otakara reported that Apple fans could see the introduction of new Apple Watch bands at the end of March. This is in line with 2016's Spring refresh. It can be noted that new bands were launched at the March 2016 event of the company.
© Copyright IBTimes 2023. All rights reserved.