Apple Slammed By Critics For AirPods Max Headphone's Hefty Price Tag
Apple (AAPL) introduced the AirPods Max wireless headphones on Tuesday, but the response on Twitter was nothing short of spectacular as users were quick to point out the hefty price tag.
According to Apple, the AirPods Max "bring the magic of AirPods to an over-ear design with high-fidelity sound." They feature Adaptive EQ and Active Noise Cancelation as well as a Transparency mode and spatial audio. The headphones also have a 20-hour battery life.
Offered in five colors (space gray, silver, sky blue, green, and pink), the AirPods Max are available for order on Tuesday.
"AirPods are the most popular headphones in the world, beloved for their effortless setup, incredible sound quality, and iconic design," Greg Joswiak, Apple's senior vice president of Worldwide Marketing, said in a statement.
"With AirPods Max, we are bringing that magical AirPods experience to a stunning over-ear design with high-fidelity audio. The custom acoustic design, combined with powerful H1 chips, and advanced software enable AirPods Max to use computational audio to wirelessly deliver the ultimate personal listening experience," Joswiak added.
But the price of the headphones is what had some doing a doubletake as the AirPods Max sell for $549.
This caused Steve Kovach, a technology editor at CNBC, to say on Twitter, "Sorry, I can't hear you. My AirPods Max automatically mute poor people."
Others on Twitter followed suit, remarking on the price of the headphones, with Trevor Martin, a video game and technology reviewer, who has 1.7 million followers on the social media site, to say, "Apple AirPods Max ........but $550 for headphones? Wut r u doin @Apple."
The critics weren't the only ones stunned by the price as other users on Twitter were quick to react to the cost of the AirPod Max headphones, with one user saying, "Airpods max and max price…"
Another user on Twitter just said, "FIVE HUNDRED AND FIFTY DOLLARS" in all caps!
While another user said they just couldn't "defend that AirPods Max price tag."
And still, another said, "I'm sorry but the AirPods max price is ridiculous."
Others on Twitter simply said that Bose and Sony were laughing at the price of the Apple AirPods Max and posted memes stating the fact.
Shares of Apple were trading at $123.58 as of 11:49 a.m. EST, down 17 cents of 0.14%.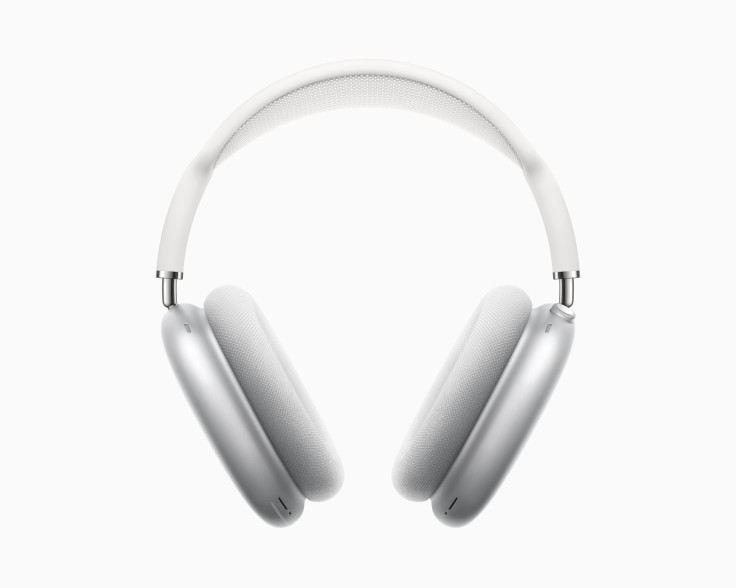 © Copyright IBTimes 2023. All rights reserved.