Apple Stock Price Falls After JP Morgan Slashes Forecasts Over Weak iPhone Demand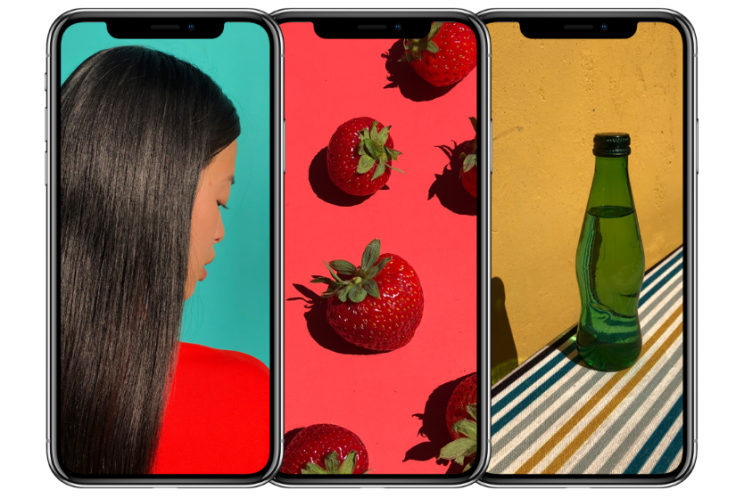 Apple's stock price decreased by 1.59 percent on Wednesday after J.P. Morgan lowered is sales forecast for the iPhone company's suppliers. AAPL shares closed at $177.04 on Tuesday and were down to $174.22 on late Wednesday afternoon.
The Apple stock prices come after a J.P. Morgan research note, seen by CNBC, predicted on Tuesday lower than expected sales results for Apple suppliers this year. The updated forecast follows signs of low demand for the iPhone X. A report from China last week said Apple suppliers are temporarily halting their production next month. The break is due to low orders for 2017 iPhone lineup components, supply chain sources told DigiTimes. Apple released the $1,000 iPhone X in November and the iPhone 8 and iPhone 8 Plus in September. Some believe the decrease in component orders are related to seasonal factors, but others says it's because of low sales.
In the research note titled "Trimming Estimates on Smartphone Demand Weakness," J.P. Morgan said their "research colleagues in Asia reduced their estimates for EMS [electronics manufacturing service] builds for Apple iPhones for the March and June quarters of 2018."
"Taking into account our new expectations for smartphone demand, we take down our March quarter, June quarter and full year estimates for wireless companies under coverage," the firm's analyst Bill Peterson wrote.
The analyst said the firm's Asian supply chains analysts lowered their production forecasts from 60 million iPhones to 55 million for the March quarter and from 50 million to 45 million for the June quarter. Peterson said suppliers' "non-mobile business fundamentals remain strong, but not enough to overcome weakening Apple demand."
J.P. Morgan decreased its 2018 sales forecast for Skyworks Solutions from $4.24 billion to $4.11 billion. Skyworks makes radio frequency semiconductors. Apple made up almost 40 percent of Skyworks' fiscal sales in 2016. The firm also lowered its estimates for Knowles from $779 million to $772 million. The company manufactures audio microphones for mobile devices.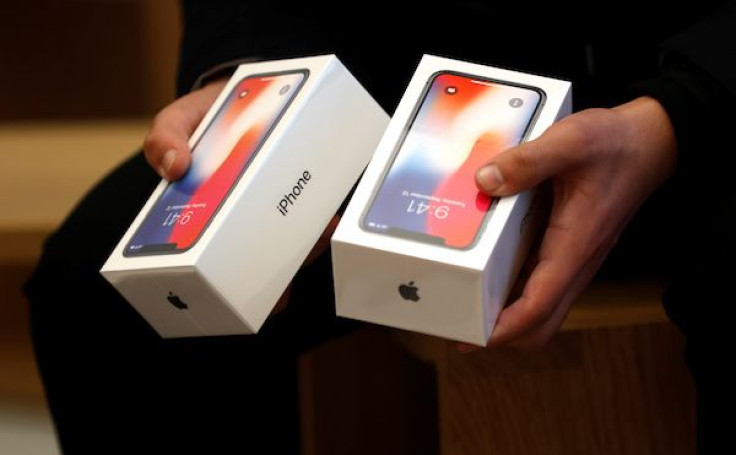 Other financial firms also have grim views for Apple. Credit Suisse analysts said recently that they believe iPhone X production was reduced from 31 million to 25 million for the March quarter. Zhang Bin of Sinolink Securities says now that the first wave of demand for the device has been completed, the $1,000 starting price of the iPhone X may weaken demand in the first quarter.
Financial experts are also worried about the Chinese smartphone market overall. Shipments of smartphones went down 10 percent in the first 11 months in 2017, according to Chinese financial media group Caixin. Reports from China have indicated a slower demand for the iPhone X. The device was reportedly selling for a lower price on major retailer site.
Meanwhile, Morgan Stanley has a more positive outlook for the Cupertino company. The firm said Apple will take $307 billion in revenue in fiscal 2018, much higher than its 2017 sales 2017, which were $229.2 billion.
© Copyright IBTimes 2023. All rights reserved.
FOLLOW MORE IBT NEWS ON THE BELOW CHANNELS