Apple Store Employees Refuse iPad Sale To Farsi Speakers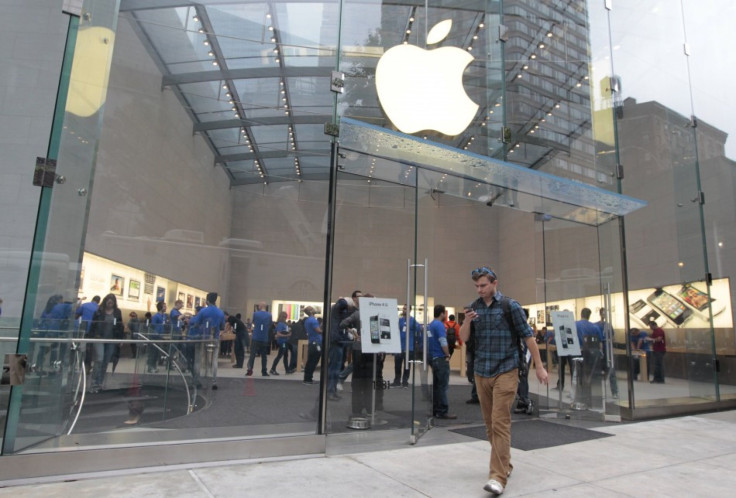 Apple Inc. (Nasdaq: AAPL) stirred controversy following reports that employees of Apple stores have refused to sell products to customers overheard speaking Farsi, the language of Iran, the Council on American-Islamic Relations (CAIR) said in a statement Wednesday.
One woman, a U.S. citizen and University of Georgia student, said an Apple employee refused to sell her an iPad Thursday after hearing her and a relative talking, the CAIR statement said. An Apple Store manager reportedly cited a policy prohibiting sales to Iran.
When we said 'Farsi, I'm from Iran,' he said, 'I just can't sell this to you. Our countries have bad relations', the woman, Sahar Sabet, said according to the Atlanta Journal Constitution. The store's manager later showed a local TV channel a copy of Apple's policy, which prohibits the export, sale or supply of Apple products to Iran without explicit government approval.
An Apple representative reportedly later apologized to Sabet and told her she could buy the iPad through the company's online store. Apple maintains 363 retail stores in 13 countries.
Apple must revise its policies to ensure that customers do not face discriminatory treatment based on their religion, ethnicity or national origin. If the actions of these Apple employees reflected company policy, that policy must be changed and all employees retrained, CAIR national executive director Nihad Awad said.
Awad noted that not selling embargoed items like iPads or laptops to Farsi speakers would be like not selling the same items to Spanish speakers because they might be from Cuba.
CAIR says it knows of at least one other case where customers have been refused service in Apple Stores because they spoke Farsi.
In that case, the individual in question was an Iranian student in the U.S. on a student visa, according to a note on Export Law Blog. However, you can't sell anything to an Iranian in the United States if you have any reason to believe that the item might be exported back to Iran by the purchaser. Moreover, deemed export laws may prohibit the transfer of technology to Iranian citizens regardless of their visa status. But, Export Law Blog noted, because of an oddity of deemed export law, iPads, iPhones and MacBooks are not among those items.
Apple is free to sell them away to Iranians in the United States unless, of course, it has reason to believe that the Iranian is going to ship the goods back to Iran, Export Law Blog said.
Of course, the question remains open regarding who in the Apple hierarchy is making the decision about whether the company believes Iranian citizens in the U.S. legally intend to export goods back to their native country.
Apple, in Cupertino, Calif., has not released a statement about the incidents. A representative was not available for comment.
Apple shares fell $2.96 to $584.85 in Wednesday trading.
© Copyright IBTimes 2023. All rights reserved.
FOLLOW MORE IBT NEWS ON THE BELOW CHANNELS