Apple Subtly Teases Powerbeats 4 Wireless Earphones In iOS 13.3.1
KEY POINTS
Signs of a new Powerbeats model have been found inside the new iOS 13.3.1 update
The icons indicate that the new model will be a cross between the Powerbeats 3 and Powerbeats Pro
The new model looks like the Powerbeats Pro, but has a cable like older Powerbeats models
Icons found in the latest iOS update reveal that a new Powerbeats model is coming, and will feature designs from both the Powerbeats 3 and the Powerbeats Pro.
MacRumors reported that signs of a new Powerbeats model were found hiding inside the iOS 13.3 beta in December. Now, new icons pertaining to the device have also been found inside the newly-released iOS 13.3.1, further cementing the idea that a new audio accessory in the line of the Powerbeats 3 is coming soon.
According to the icons inside the new iOS version, the upcoming Powerbeats model, believed to be the Powerbeats 4, will look like a cross between the wired Powerbeats 3 and the truly wireless Powerbeats Pro.
The depicted design indicates that the Powerbeats 4 will not be a wireless audio accessory. The icons show that while the Powerbeats 3 has its wire dangling directly beneath the earbud and opposite the ear hook, the Powerbeats 4, on the other hand, will have its wire dangling behind the user's ear through the ear hook.
Instead of taking on the same shape as the Powerbeats 3, however, the Powerbeats 4 will look more like the Powerbeats Pro, with the exception of the wire. The icons also show that the Powerbeats 4 will use the same curved design as that of the Powerbeats Pro. The curved design, coupled with the wire located at the back of the ear hook, makes for a better look and feel.
The designs do not indicate where the wires will actually go. They simply give the impression that the wire will connect one earbud to the other, similar to how the Powerbeats 3 and other Bluetooth headsets look like.
Not much is known about the new audio accessory, Apple Insider noted. It might, however, still have many of the Powerbeats Pro's features, which includes Apple's H1 chip and Siri functionality, which will allow users to do a lot of things on it.
The design also indicates that the Powerbeats 4 might be designed for those who want to use AirPods, but want to use it during physically demanding activities such as running, jogging, or exercising at the gym. It might also be more affordable compared to the wireless Powerbeats Pro.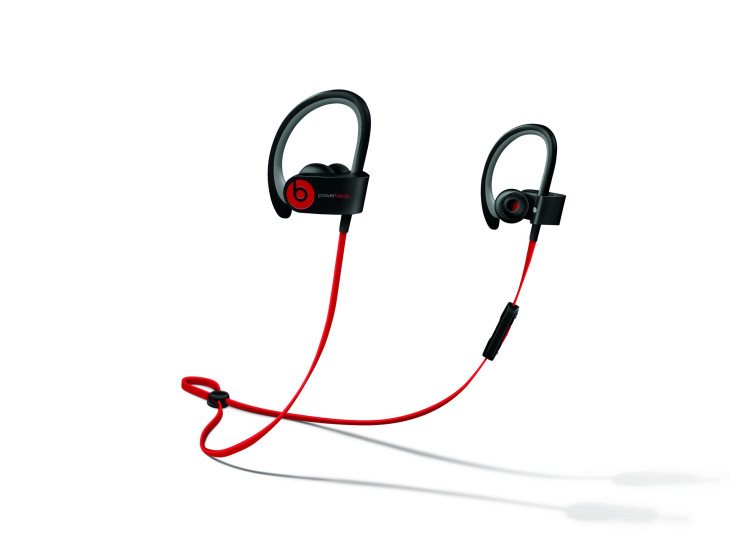 © Copyright IBTimes 2023. All rights reserved.